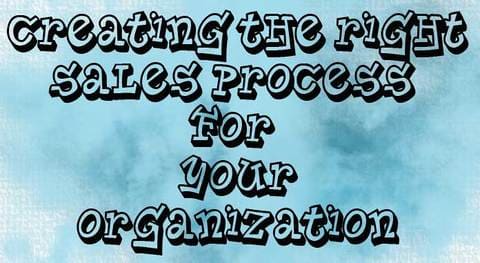 In this post, I'm going to address the single most important concern for every sales manager heading up a fledgling team of SDRs and/or sales reps. Is what you are doing now, or planning to do, the right sales process for your organization?
The answer is in your sales and revenue growth charts. Specifically, are you on your way to $100 million? If not, how to get there? This is what you need an answer to, and here's how you can find out.
1. Mark Ruberge – "The Sales Acceleration Formula: Using Data, Technology, and Inbound Selling to Go from $0 to $100 Million."
Mark served as SVP of HubSpot Worldwide Sales and Services from 2007-13. During this period, he expanded his team from 1 to 450, and famously scaled annualized revenue 6,000 percent to $100 million. You can read about this fabulously successful sales process in Mark Ruberge's award-winning book, and find out how to replicate it for your organization.
The book will also explains how to leverage technology to enable better buying for customers and faster selling for salespeople.
(Best technology to enable faster selling? Lucep, an instant response sales acceleration tool, will increase your website lead generation rate by up to 47% and conversion rate by over 72%. Try lucep now.)
Another interesting thing to note about Mark Ruberge is that he's been ranked in the Forbes list of Top 30 Social Sellers in the World, and yet maintains a view that social selling usage today is a classic example of sales reps trying to use new technology to execute outdated processes.
2. Aaron Ross – "From Impossible To Inevitable: How Hyper-Growth Companies Create Predictable Revenue."
This book details the hypergrowth playbook of companies like Zenefits ($1 million to $100 million in two years), EchoSign ($0 to $144 million in seven years and acquired by Adobe), and Salesforce.com, now the fastest growing multibillion dollar software company. You can use these insights to learn what it really takes to create a new sales process and grow the pipeline and revenue to 10 times what it is today.
In case you didn't know, Aaron Ross previous bestseller was "Predictable Revenue: Turn Your Business Into a Sales Machine with the $100 Million Best Practices of Salesforce.com."
This book explains Salesforce's outbound sales process, and you will learn how to replicate it for your organization. Aaron Ross, then Director of Corporate Sales, Salesforce.com, created a "Cold Calling 2.0″ framework for his new sales team and process that grew recurring revenues to $100 million.
3. Trish Bertuzzi – "The Sales Development Playbook: Build Repeatable Pipeline and Accelerate Growth with Inside Sales."
This book contains the distilled wisdom of Trish Bertuzzi's three decades of experience, along with the wisdom of 41 practitioners and subject matter experts. It details the six elements that are key for a B2B company's efforts in building a new sales process and pipeline to accelerate revenue growth with inside sales.
4. David Masover – "Mastering Your Sales Process: How to Create a Winning Sales Process for You, Your Boss, and Your Prospects."
This book is written specifically as a practical and hands-on guide for sales managers to combine their knowledge and business into a unique and streamlined sales process that is ideal for their organization.
It has a highly useful appendix that includes sections on creating an actionable sales process, building prospecting plans and how to handle specific prospecting objections, and a section on how to master cold calling.