Every Minute Matters.
How does click to call back work? Respond to leads with time, and analytics on your side. A click to call app and website pop-up callback invite are the twin turbo engines that facilitate purchase decisions at the exact moment your customer is in the mood to buy.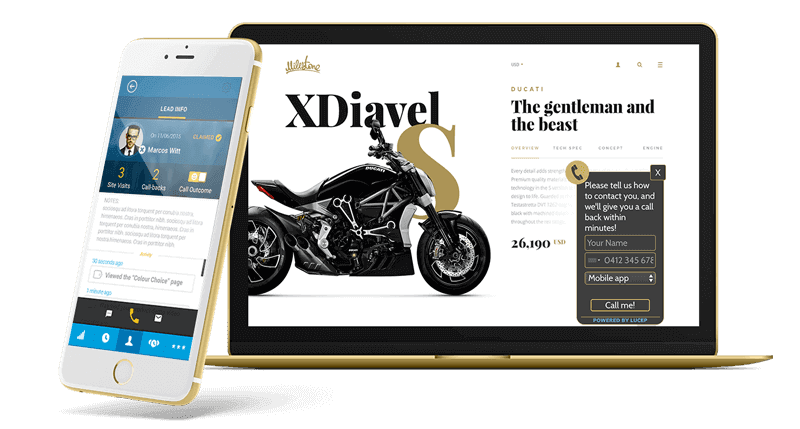 Quick Wins.
Take a glance at the immediate benefits of using Lucep click to call technology.
See your sales stats and make decisions in a mere seconds.
That extra minute could save you millions.
47% increase in lead generation
63% of customers give business to the first company to respond
72% higher lead conversion rate
Lucep works in any region your site does allowing for a truly mobile sales team.
Site to Sales in real-time.
Whenever your lead visits your site and requests more information, you'll literally have the sale in your hand.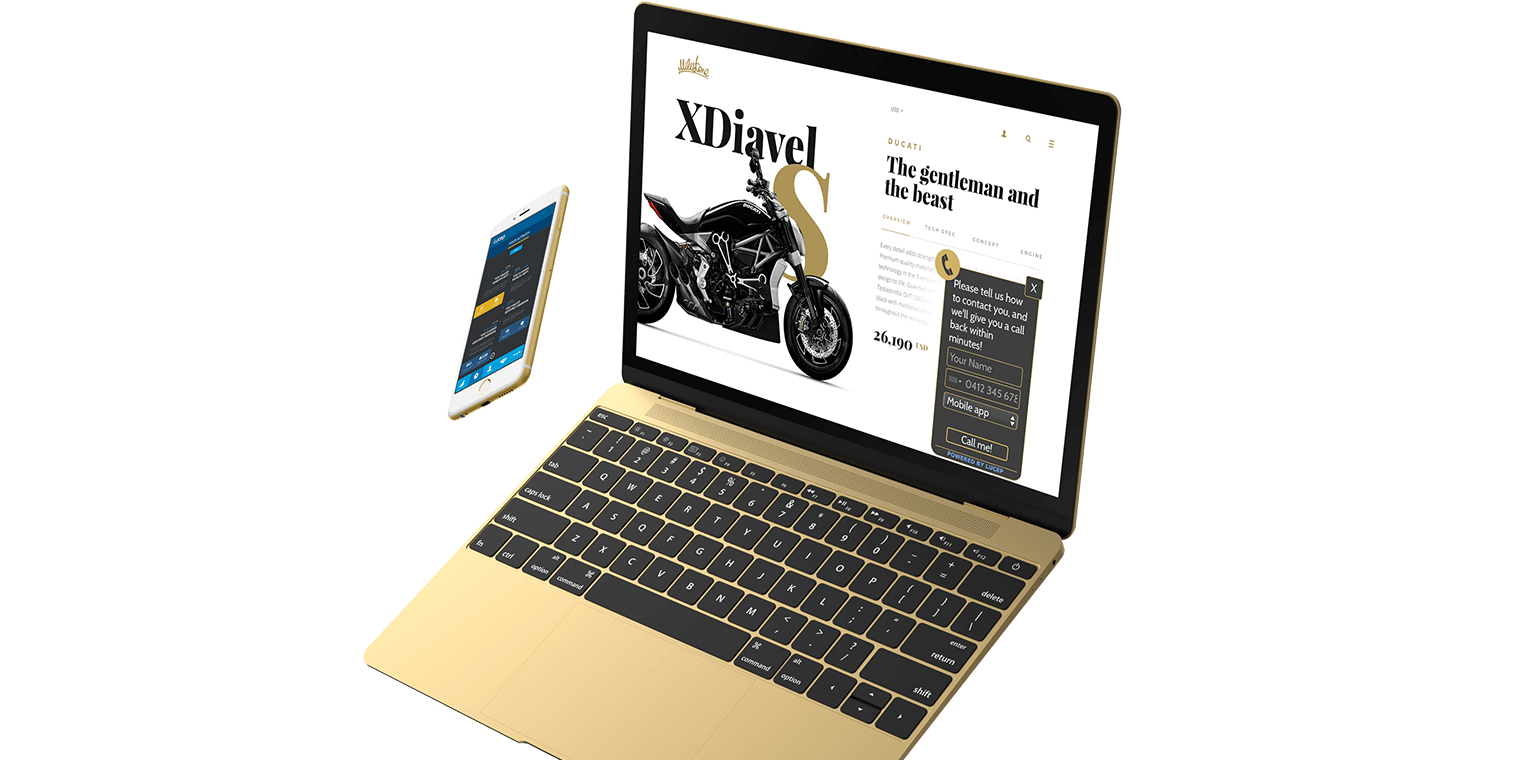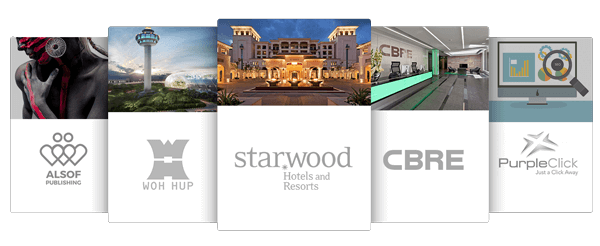 We understand how implementing new processes and technology can be unnerving. It will encourage you to know that there are already businesses like yours leading the way.