This article is a roundup of some recent activities that have managed to help us pivot from a purely transactional startup marketing and sales model to a more focused model of inbound leads being generated through media coverage and thought leadership at industry events.  
If you've been following us on social media (@Lucepteam), you will have noticed some recent hype about Lucep, with regards to the following:
| | |
| --- | --- |
| 1. Named "Startup of the Year" by a tech magazine, which cites the unique omnichannel instant response customer engagement model as well as the credibility that Lucep has built up. | |
| 2. Lucep CEO Kaiesh Vohra was invited to be one of the speakers at the IQPC Branch Transformation Conference, where he explained his vision of the Branch Banking model of the future.    | |
As a result of outreach and engagement related to the IQPC event, Lucep got even more media attention in other tech magazines that have resulted in a steady flow of inbound leads and queries that we are still following up.
Another positive achievement was the influencer marketing that was made possible solely because of this thought leadership positioning at a globally significant event. The IQPC Branch Transformation Conference attracted the CEOs and top leadership of some of the world's largest banks – our target clients.  
Networking and customer engagement in person was indeed a major benefit at the event, but it also resulted in us being able to leverage the opportunity to talk with them and get their insights. These are the decision makers with authority over fintech budgets of over a billion dollars, and they now know what is Lucep, who are the founders, and most importantly – how Lucep can help their institutions transform into an omnichannel banking model.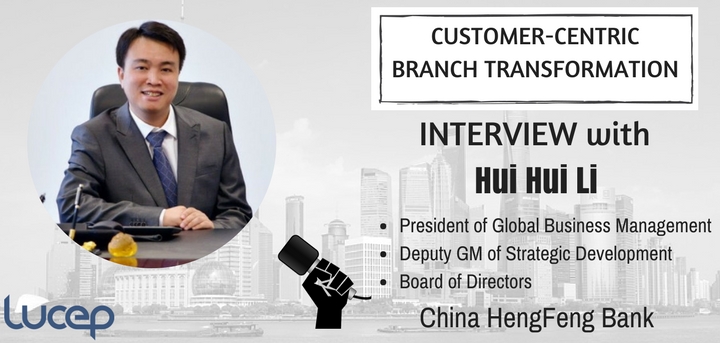 All this has been immensely valuable not just from the point of view of generating sales leads, but also from a branding and digital marketing angle. This is what we wanted to share with all of you startup founders out there, to motivate you to ask yourself this question – are you a sales rep or a thought leader?
As a SaaS, B2B, AI, blockchain, fintech or another startup that is part of the latest buzz, you can get customers through transactional marketing and sales, targeting those who need your product but have never heard of you.
Or you can position yourself and your startup as a thought leader who understands the importance of what you're doing, as a mission and a solution that your industry needs, and must know about.
We're not trying to sell banking solutions to the world's most respected bankers. We're just getting on-stage with them, and letting them know that we understand the challenges they face.