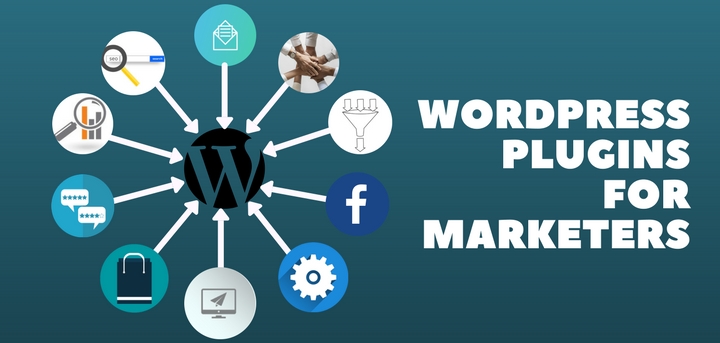 I spend a significant amount of time every day using WordPress. The biggest advantage is that there are plugins for everything – over 55,100 of them as of date.
You don't have to worry about whether a tool, software or script you need will work with your WordPress site. It works, because every web application maker in the world creates a WordPress plugin (and mobile apps for iOS and Android) the minute their product starts getting some traction.
One of these apps happens to be Lucep. You can now add our web to phone call WordPress plugin to your blog with just a click to install and another to activate.
As a bonus, I'm going to throw in a few more WordPress plugins for marketers that will cover your entire marketing stack. Make use of these plugins that we have used, and you'll have a more improved website that gets more traffic, more leads, and more customers at a lesser cost.
1. Search plugins,
The three useful SEO plugins for WordPress are SEO Yoast, SEO Ultimate, and All in One SEO.
Everyone installs these plugins to make it easy to add meta titles and descriptions. But you should spend some time looking at the other features such as rich snippets, AMP, and canonical URLs. That's what really makes it useful.
2. Social sharing WP plugins
No doubt you already have social share buttons on your website or blog, using popular scripts like Addthis or Sharethis. I'll include their WP plugins below, along with others such as MR Web Solution's custom share buttons plugin that creates a floating sidebar of share buttons which follows the user as they scroll down or up on your page.
There's more social share button plugins in this list on WordPress.org if you want to play around and find out which one works best for you.
But what you really need to do is make use of the existing sharing functionality in WordPress. At the bottom of each page, you can add a custom list of buttons (Twitter, Facebook, Tumblr, Google+, Pinterest, Reddit, LinkedIn, Pocket, Press This, WhatsApp, Telegram, Skype, Email, and Print) and link them to your social accounts.
Then there's value-adding social sharing functionalities such as Tweetable and Tweetdis that allow your readers to select a line they like in your blog post or page and share it from there itself.
3. Email marketing
One of the best ways to promote your blog and/or business is to send out mailers to people with links to your blog posts and product pages. You can't just use your own email client for this. No doubt, again, that you know how to setup a mailing list using an email marketing platform such as Mailchimp or ConstantContact, or with more flexible and customizable ones such as Mailigen. So we'll start with that, but it's just one small part of the blog to email interaction and automation possible.
The real fun begins when you people give you their email while they're reading your blog. Building that list of subscribers of people interested in reading your blog is the single most important thing you can do to make your blog successful.
We make use of our own plugin (Lucep) to collect form data. The default one collects names and phone numbers, but we can customize a web form that captures emails (and any other info you want).
The one that very nicely captures emails from within your blogpost, by default, is Mailmunch. Another one is GetSiteControl, and then there's Formstack.
4. Community building plugins
Now let's take one step back from list building, and make use of some plugins that engage your blog visitors and turn them into part of a community of active users who add user-generated content such as comments and guest posts. It takes a lot of work and has to be done one on one, but these plugins below will make it easier.
5. Lead generation automation
The advantage Lucep has over Mailmunch, Mailchimp, GetSiteControl, Ninja Forms, Contact Form 7, Gravity Forms, Formstack and other website forms is that the form data will be instantly delivered to you on your smartphone, via the Lucep mobile app. It also gets delivered to your CRM, which you can integrate with
You can then call back or email the person who has submitted the form. Instantly calling back people who submit web forms has a huge impact on lead generation and conversion rates. Click here and see how it works for you.
One more thing you can do is get a notification of the companies that are visiting your blog or site. This is done very nicely by plugins such as Leadworx and Leadfeeder.
6. WordPress Integration
Any tool or platform that you use should be integrated directly with your website. Make use of integration plugins such as Zapier and Hookpress to get it done in a few clicks.
Zapier a massive list of integrations available for WordPress, which can push content between WordPress and other platforms you are on such as Twitter, Facebook, Instagram, Pinterest, Buffer (scheduled), Google Sheets, Chatfuel, Typeform, Youtube videos, Slack, Trello, Twilio, Feedly, Tumblr, Google Drive, Dropbox, Onenote, Office 365, Meetup, Reddit, Yammer, Vimeo videos, Onesignal, Salesforce, Surveymonkey, Zoho CRM, etc.
Use Zapier and Hookpress together to make use of webhooks on WordPress. Hookpress will ping Zapier when an event gets triggered, and then the Zapier integrations you have set up will handle the rest.
https://zapier.com/apps/wordpress/integrations
7. Campaign landing pages
Another essential weapon in the marketer's armory is a landing page creator. Without 30 to 50 landing pages (at least), your site or blog just won't convert. It may get traffic, and produce some number of leads. But you won't be anywhere close to optimal conversions. If you want to optimize your conversion rate, make use of these landing page plugins that will allow you to create landing pages from inside WordPress.
You get to use pre-existing landing page templates and all the tools needed to make a professional landing page. Plus, you also get A/B testing, traffic analytics, and other such features that allow you to flood the landing page with traffic, and choose between multiple versions of the same page.
https://wordpress.org/plugins/leadin/https://wordpress.org/plugins/tags/ebay/
8. eCommerce plugins
There are plenty of shopping carts and ecommerce plugins available for WordPress. But the only two you really need are a Woocommerce plugin and/or a Paypal plugin.
Since you're shopping around for ecommerce plugins, let's throw in a few eBay, Amazon, Flipkart and other online retailer-specific plugins that will enable you to set up a store within your blog.
9. Customer reviews
Add to the community building plugins above with one more plugin for collecting reviews from customers who have purchased your product. It provides social proof for potential customers who see the reviews, and serves as valuable user-generated content.
10. Traffic analytics plugins for WordPress
You can copy-paste the tracking code that Google Analytics provides, but this is more convenient and way more geeky. You get to see GA traffic analytics from inside the WordPress dashboard. Since you likely spend a lot of time looking at your WP dashboard and Google Analytics separately, this will cut down on the time spent by providing all of it in the same dashboard.
Google Analytics
https://wordpress.org/plugins/leadin/https://wordpress.org/plugins/tags/ebay/