We're a customer engagement technology provider with a focus on improving your conversion rate - helping our clients generate more revenue out of the engagement they're already doing.
Listed below are five of these key "principles" we follow that may be of use to you as well, in order to make Sales happen.
1. Sales before Customer.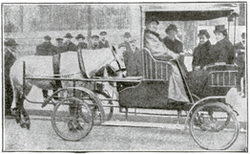 What we try to sell to you are the best practices tested and tried by our Sales team and approved by the best people in Sales.
Our sales acceleration solution works, and that is the only way we get more leads into our sales funnel.
We bring to market successful solutions tested in different countries, with inputs from our own sales team.
That's the kind of digital sales demonstration that tells our clients it will work for them as well.
2. Qualification before Sales.
Your sales team is spending an average of 8 cold call attempts to reach a prospect.
On the other hand, if you do manage to reach a prospect, the statistics show that 82% of buyers accepted the meeting requests offered during a cold call.
How do you make sure your Sales team only talks to hot leads that are ready to buy, but also not lose any other prospect that has raised a query and must be engaged as well?
See the live demo here - https://lucep.com
Enter your phone number, and we'll take you through a test lead qualification sequence. If you like it and we have a scheduled call, that means our Sales process has been made more efficient using automation, and so will yours.
The thing is that the Sales team should not be made to chase cold or luke-warm leads handed to them by marketing. It diverts them from the real sales activity of engaging interested buyers and closing the deals they're already working on.
Read this article (Why sales people actually hate leads) published 10 years ago, that is just as relevant now as it was back then.
"Generating leads is at the center of most marketing mandates, yet most companies never really take full advantage of their investment in those leads. And when they think about scaling the business, they think they need to generate even more leads. I see too few companies invest in getting more revenue out of the leads they have." - Patty Azzarello, former HP General Manager.
Read the full article to learn more about not wasting warm leads, but at the same time letting the sales team focus only on the hot ones that are ready to buy.
3. Sales driving Product.
This is a video of a "Sales for Startups" event organized by Lucep, where one of the panelists was Business Consultant and Strategist Rakesh Sharma. The story he shared was about his experience where a Sales challenge led to the development of a highly successful product with a turnover of over Rs. 100 crore.
It is something that every startup should hear and factor into their product development strategy.
See the full transcript of the video here.
4. Discipline driving Sales.
Sales people always appear to be busy, but are they spending all their time selling? This post on Time management in Sales explains how people in sales are actually spending their time - 10% of their time prospecting, and another 10% on active selling. The rest is divided between administrative issues (31%), travel (18%), personal calls and emails (17%), and problem solving (14%)
The key takeaway - Don't respond to every inbound lead as soon as it comes in. That is something which an SDR or automation should be doing, so that your sales people only have to respond to qualified leads.
Set aside a minimum amount of time every day for the core sales activities of prospecting and follow-ups with qualified leads.
5. Sales before Marketing.
Brian Carter, Chief Revenue Officer (CRO) at Navigate360, has published an insightful article on "How do you define Sales Success?" He says that "As a sales guy, I need successful customers. Client success is my ultimate competitive advantage…"
You want your clients to be your biggest fans, talking to potential clients about the ROI your product or services have generated for them, and other ways in which they have benefited.