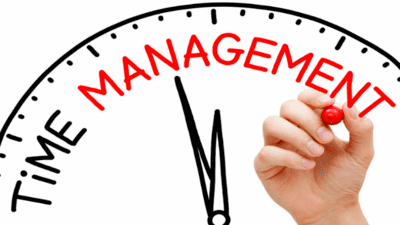 Lucep, being an instant response callback tool, knows that every second counts when you are in sales. Contacting a lead within an hour of the query being raised makes you 7 times more likely to close the deal, as compared to those who get in touch after that hour. You're also 60 times more likely to close than those who wait for 24 hours or more before contacting a lead.
Use Lucep to talk to your website and social visitors with time and analytics on your side.
That's just new leads. You need another 6-8 follow-ups on average to convert buyers that cannot close the deal instantly. These stats show how critically important it is to do proper time management in Sales, so that you have a sustainable pipeline of new leads, and you are able to follow up on them regularly.
Sales expert Jeb Blount, author of the best-selling book Fanatical Prospecting, told Lucep in this exclusive interview on sales prospecting that you need to block time on your calendar (usually first thing in the morning) for daily prospecting.
Mark Hunter, another sales expert and also author of High-Profit Selling, likewise notes that a common thread among top performers is their ability to use the first 30 minutes of the day effectively.
So make that Step 1 in your time management schedule – block time for prospecting first thing in the morning. As for the rest of the day, here's the question.
How Much Time Do You Spend Selling?
Your SDRs and sales reps may tell you that they've been busy all day long, but how much time did they actually spend on generating leads and selling? The chart below is from a very handy report on "Time Management Best Practices for Sales People" authored by Kathy Yeager for Contract Training Edge (ctedge.net).
It shows that most sales people spend only 10% of their time prospecting and another 10% on active selling. The rest is divided between administrative issues (31%), travel (18%), personal calls and emails (17%), and problem solving (14%)
Now that you know two-thirds of your time is being wasted on non-revenue producing activities, you can do something about it.
Time Management Tips for Sales
It's easy to confuse activity with results, especially if you're being paid for your time. Establishing a results-based sales process will force you and your sales team to give priority to revenue generating activities such as prospecting, sales visits and follow-ups.
You can demand a certain amount of revenue per working day (on average), which you can get by setting a sales target for the year. For example, $100,000 in sales revenue per year translates to $8,333 per month, which means about $2,083 per week, or roughly $400 per day. If you're not getting this much revenue in sales per day or week, then you need to spend more time chasing leads every day.
You can also use your time wisely by focusing on the right leads and sources.
Use sales tools such as lead management systems to qualify leads and do lead scoring, so that your sales team is able to focus on high-value leads that have a higher conversion rate.

Lead sources such as referrals and existing customers will shorten buying cycles and reduce your customer acquisition costs (CAC).
Time Management for Sales – What Not to Do
Identify all the activities you do that are in the non-revenue generating category. Sales people should not:
Respond to every inbound lead as soon as it comes in. That is something which an SDR should be doing, so that you only have to respond to qualified leads;

Respond to every email as soon as it pops into your inbox. A full 80% of the emails you get typically are not worth responding, and only 4% of the remaining 20% require an instant response.