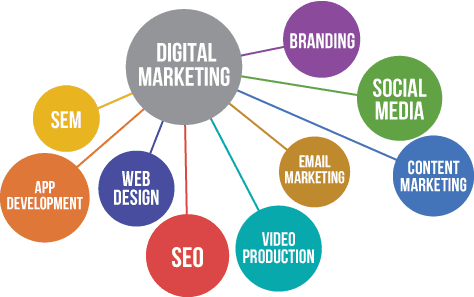 Ideally, your business needs to have a presence on all the online marketing channels that your customers are on. But if you had to make a choice to focus a limited marketing budget, it would be better to pick the top channels that will give you the highest ROI on smallish spends.
The channels below are the ones we picked, and we have some top experts on each channel explaining why it's so important and how best you can make use of it.
Content Marketing
Ann Handley is probably the world's first person with the title of Chief Content Officer. In this interview, Ann talks about how "Content marketing is the best way for a brand to tell its own story." She points out the importance of creating unique and useful content for your target audience, and the importance of visual content like slideshows, infographics, and mobile friendly webinars. Hyper focused insights about a specific subject tailored to shorter span will add value to your target audience than a lengthy note. Brevity and clarity are much more important than word counts.
Stats published by CMI note that content marketing reduces costs by 62% while delivering three times more leads. Find out how Lucep, an instant response callback tool, can help you increase lead conversions by 72%. Try lucep now.
SEO (Search Engine Optimization)
Seizing Opportunities, an article written by Erik Newton, author of the BrightEdge SEO Blog, highlights the importance of selecting SEO as an online marketing channel for your marketing campaigns. According to Erik, SEO best practices can mainly be divided into five essential components – Multichannel and hybrid marketing, micro moments, schema, meta descriptions, and site-wide optimization
Micro moments are basically intent driven moments. With limitless access to information, consumers expect brands to deliver useful information on demand. A quick note about micro moments – a Google study with Ipsos found that 60% of online customers make their purchase decisions faster compared to a few years ago.
SMM (Social Media Marketing)
In the article by Rebekah Radice on "How to Convert Social Media Leads into Paying Customers," she explains the importance of selecting SMM as an online marketing channel. Rebekah notes that 83% of marketers acknowledge the importance of social media marketing. Determine what unique value differentiates your brand from your competitors and clearly articulate those traits. Make sure your posts, tweets and blogs are straight forward, with a clearly defined call to action. Use creative strategies to attract more customers.
Producing a great deal of highly shareable content and constantly engaging with industry influencers could get you a higher social following, industry exposure, and brand recognition.
Email Marketing
Statistics published in a recent DMA National Client Email report say that email marketing generates an ROI of $38 for every $1 spent. A Marketingsherpa study also notes that 72% of consumers consider email as their preferred source of communication.
Unlocking the full potential of B2B email marketing, an article written by Jordie van Rjin, email marketing consultant at Customer Philosopher, explains how to optimize an email campaign for your target audience. In B2B sales, the purchase decision is typically made by a DMU (Decision Making Unit), so targeting only the final decision maker or an influencer is often a more rewarding strategy.
Video Advertising
A new report from BI Intelligence says that online video advertising revenue will reach $5 billion this year, up from $2.8 billion three years ago. Video channels now report a high click through rate of 1.84%. Display ad spend on banner ads, video and rich media is estimated to surpass the cumulative ad spend on search advertising this year. Data from Cisco further notes that video is the most preferred platform for mobile users and it will make up ⅔ of the total mobile traffic.
The comprehensive guide to video advertising, written by Thomas Stern, features the importance of video advertising and how effectively this online marketing channel increases lead conversions.
If you are planning a digital marketing campaign, invest some time in deciding which online marketing channels it should cover. Don't miss the ones above.
Fore more posts on how to improve your digital marketing check out some of our other blog posts below.
5 Companies That are Killing it at Content Marketing
Case Studies - Digital Marketing Strategies of B2B Powerhouses like Maersk, PIXAR and Fisher Tank