A recent Forrester Research study on "Building The B2B Omni-Channel Commerce Platform Of The Future" shows that B2B buyers expect the same range of omni-channel buying options they enjoy as consumers. This is why almost half (49%) prefer to use consumer websites for work-related purchases. Digital marketing strategies targeting B2B customers are actually quite difficult to implement, considering the longer and more complex sales cycles, multiple decision makers, influencers that sway buyers, social proof and other such things.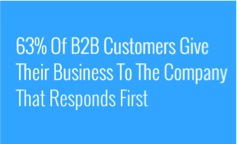 However, these channels are in the process of maturing, and businesses are now able to drive awareness and sales through their websites, social media, mobile apps and other digital channels.
(Want to try fast response as a digital marketing strategy? Lucep conn?ects website visitors to your sales team in less than 60 seconds.)
In this article, I'm going to share case studies and insights on how some companies were able to push the right buttons on a digital marketing strategy they implemented that lead to an increase in sales.
Maersk Line – Social Media Marketing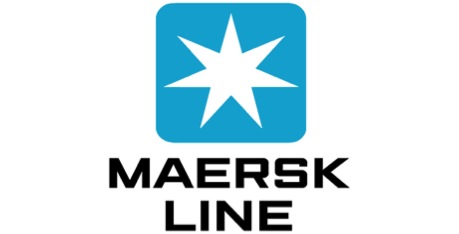 Maersk Line is one of the largest operating units in the Maersk Group, headquartered in Copenhagen, Denmark. The Group employs more than 88,000 people in some 130 countries. Being the world's largest container shipping company with 374 offices across 116 countries. It employs approximately 7,000 crew on board their 630 container vessels, and approximately 25,000 employees on land.

They wanted to test their social media strategy and were among the early adopters of this channel. Also, they wanted to find out whether customers would respond to them the same way they did to a B2C company. Maersk Line's goals included raising brand awareness, gaining customer insights into the market, and to reach out to its customers and increase employee satisfaction.
They managed to get 150 unique leads with the help of a Facebook campaign that focused on stories that emerged from within the company. By giving away a free ebook on the company's anti-freeze services,  they managed to get more leads. Whether it's through commenting on posts for their 1.15 million fans or Facebook, or tweeting with a #maersk tag to over 12,000 followers on Twitter, Maersk is steadily steaming on the right path using its tailor made strategies for individual social media platforms.
Read more – Maersk Line: B2B SOCIAL MEDIA – "IT'S COMMUNICATION, NOT MARKETING"
Fisher Tank Co. – Content Marketing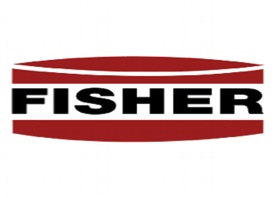 Fisher Tank Company is one of the leading fully serviced welded storage steel tank fabricators and constructors. It makes above-ground welded steel tanks for industries like ethanol/biodiesel, industrial, pulp & paper,municipal, water & waste treatment and more.
They typically have projects which run into millions of dollars, and take anywhere from 12 months to several years to complete. Sales of these massive tanks and Fisher Tank's other services come almost always as a result of requests-for-quotes (RFQs) or bid packages.

For a company that made its sales primarily through referrals or cold calling, they really had to sweat hard to design and implement a new digital marketing plan. This included sprucing up their website, and integrating a blog and offering some valuable content for free. Through this content marketing, they managed to increase website traffic by 119%, resulting in a 500% increase in quote requests and a mind-boggling 3,900% increase in lead conversions.
Read more – Inbound Marketing Case Study: Fisher Tank Company
Finding Dory – Mobile Marketing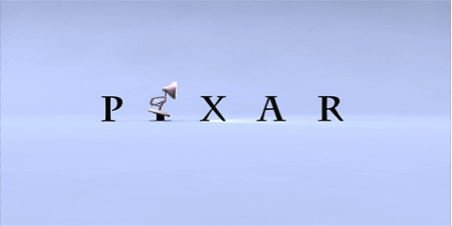 A subsidiary of The Walt Disney Company, PIXAR is an American computer animation film studio based in Emeryville, CA. With the production of the first-ever computer-animated feature film series 'Toy Story' to its most recent being 'Finding Dory.' All of their films tend to have a CinemaScore rating of at least an "A−" and that indicates a positive reception with audiences.

In June 2016, Pixar wanted to drive awareness of the box office release of Finding Dory in Indonesia. With mobile contributing to 70% of Indonesia's web traffic, Pixar, decided to grab all the traffic, for its trailer,  from this medium.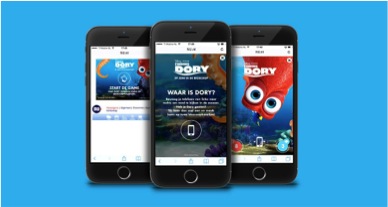 It worked with an agency to come up with an 'instant play video' with a dynamic end card on smartphones to create that experience. Once users played the video to completion, the end card allowed users to interact with the movie's coral reef on their phones in a variety of ways.
Finding Dory hit No. 2 at the box office and set the record for the highest opening weekend sales for an animated film ever in Indonesia.
Read more- Dentsu, Finding Dory Case Study
PerDiemMax –  SEO and Pay Per Click Marketing

PerDiemMax is a tax saving tool that offers its customers an online calculator to assist airline employees in calculating their deductions in tax returns. As a pilot or flight attendant, the IRS allows you to take a meal deduction to offset the per diem you are paid by your airline, thus reducing your tax bill. However, this deduction is so complicated that most tax preparers bypass it. This tool helps keep you organized throughout the year, along with helping reduce client tax bills and maximize refunds.

They had invested significant money and effort in their startup, and wanted to see a significant increase in sales. As a result, they launched a campaign to increase customer signups during the next tax season. Since theirs was a completely online business model, they focused their work on:
a) Optimizing their websites for SEO; and
b) Extensive research to identify and target relevant keywords;
Since SEO takes months to show some results, they were directed to invest in SEM through Google Adwords during prime tax season in order for their name and listing to show up on the first page of search results for relevant queries.
c) Going forward, they planned to engage in blogging and social media efforts to maintain and improve the gains accomplished through the SEO and SEM campaigns.

The Result: A 67% increase in non-branded organic search traffic within the first month with an additional 50% in the second,  and a 25% increase in the sign-up campaigns. Not to mention a 35% year-on-year increase in revenue compared to the previous tax season.

Read more: PerDiemMax -A Case Study in SEO and PPC
Vero- SaaS Email Marketing Product
Vero is an all-in-one platform for all your email marketing related problems. It allows online businesses to use customer behavior in email marketing campaigns to increase lead conversions. Its API collects data in real-time and allows you to segment and automate triggered campaigns as well as send marketing newsletters to specific cohorts.
Vero got a 450% increase in conversions with some rather simple changes to their own email marketing program. After getting a 2% conversion rate, they thought that they had figured out the issue and that there wouldn't be any need for sending additional emails to its subscriber base. But breaking down the average number of emails received per subscriber per week showed that this was incorrect.
A/B testing was done to try new email styles, tones and change the calls to action (CTAs) to see what resonated best with customers. After finding out the importance of segmentation, they decided to slice the database of customers that they had based on tracking critical lifecycle points. Automated emails triggered through tracking mechanisms proved to be extremely powerful, because they're sent just after or before a user takes an action, and this helps increase click-throughs and conversions.

Read more: Email Marketing: How Vero Got a 450% Increase in Conversions
For other blogs on helping with your digital marketing strategy check out the links below