This article is a roundup of some recent activities that have managed to help us pivot from a purely transactional startup marketing and sales model to a more focused model of inbound leads being generated through media coverage and thought leadership at industry events.
If you're wondering how to help your startup break out of the pack and stand out, then the answer is in thought leadership.
These are some of the ways in which your startup can earn not just trust and name recognition from your industry peers and customers, but also position your team and the brand as a thought leader that is trying to make things better (as opposed to just selling something to customers).
1. Do expert podcasts.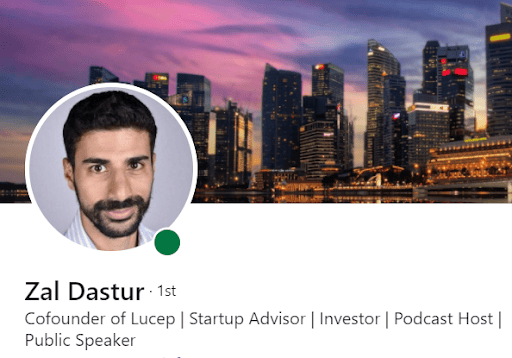 The Always Be Selling Podcast series co-hosted by Shaheen Aynikalayil and Lucep Co-founder and COO Zal Dastur.
It's a show where the best in sales share their strategy and tactics on how to consistently be a winner.
Connect with me on LinkedIn: https://www.linkedin.com/in/zaldastur/
Zal Dastur Co-founder and COO, Lucep
2. Be the media.
Lucep partnered with Global Market Research and Public Opinion Specialist Ipsos India to publish an article on the direct linkage between automotive sales and faster lead response.
The article, authored by Lucep's Zal Dastur and Sonul Verdia, Country Service Line Leader, Ipsos Customer Experience, India, was well received by the industry.
It generated a stream of enquiries from automotive dealerships wanting to know more about how Lucep can help improve their digital lead response. Read more…
3. Make social impact contributions.
At the start of the pandemic in early 2020, state governments were scrambling to provide adequate response to people trying to reach the authorities or get medical help.
Lucep was one of the technology providers that stepped up to help several state governments (including Karnataka, Maharashtra and Punjab) set up their Covid helplines.
We not only provided our calling technology free of cost to connect callers to volunteer doctors available to respond, but our team (including Lucep India Director and Global Client Partner Neelakantan Padmanabhan) volunteered their time to help set up the helplines and co-ordinate its use by these states. Read more...
4. Be on stage at events and conferences.
Lucep CEO Kaiesh Vohra is a TEDx speaker and Artificial Intelligence expert who gets invited to events and conferences to speak on the impact of technology on what we do, and how it will shape the future.
For example, Kaiesh was a panelist at the CBRE Asia Pacific Symposium panel on "Digital Singapore - Smart Buildings in a Smart Nation."
All this has been immensely valuable not just from the point of view of generating sales leads, but also from a branding and digital marketing angle. This is what we wanted to share with all of you startup founders out there, to motivate you to ask yourself this question – are you a sales rep or a thought leader?
As a SaaS, B2B, AI, blockchain, crypto, fintech, edtech, mobility tech or another startup that is part of the latest buzz, you can get customers through transactional marketing and sales, targeting those who need your product but have never heard of you.
Or you can position yourself and your startup as a thought leader who understands the importance of what you're doing, as a mission and a solution that your industry needs, and must know about.
We're not simply trying to sell banking or insurance solutions to the world's largest banks and insurers. We're getting on-stage with them, and letting them know that we understand the challenges they face.