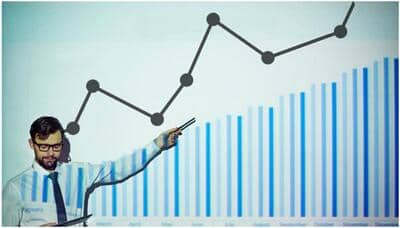 As part of your martech stack, Lucep automates key functions that enable you to capture leads from different channels (website, social media, email, etc.), qualify them, and connect them directly to your sales team on the phone.
Of the many features and benefits this smart lead distribution generates, the key benefit we like to focus on is the sharp increase in our clients' lead conversion rates.
These are some lead conversion case studies that highlight the use of Lucep as a conversion rate optimization tool, based on a study of a small fraction of the millions of leads that flow through the Lucep servers every month.
1. How to generate more automotive test drives.
Another Volkswagen country site wasn't generating as many leads as they expected. Furthermore, their Marketing team wanted an easier way to track leads that had been allocated to Sales.
The Lucep widget is now running on their site as a pilot, with leads being distributed to a select group of their car sales team. The default service that customers ask for from the dropdown menu, after entering their name and number, is a "Test Drive." Another is a request for an online quotation, and one is for existing customers seeking service.
As a result, Lucep has now effectively replaced the form fills on the Volkswagen site, and their Marketing team is able to track leads that have been picked up by Sales. The fact that it's being run as a pilot with a select group of sales persons gives it a gamification aspect in comparison with the rest of their sales team, and within the group to see who responds first and converts more calls into car sales.
We know it creates a significant improvement in the conversion rate from website visitors to leads, and in the number of leads converted into actual car sales.
2. Insurance lead distribution to the right agent.
Lucep recently won a $100,000 contract from Metlife EMEA in a contest involving 182 startups from 32 countries. We're now working with the insurance giant on the insurtech that will enable digital transformation on a massive scale. One of the areas we're trying to improve on is to get the right lead to the right agent, on time.
3. Lucep for bank branch transformation.
Lucep is being used by some of the world's largest banking institutions as part of their transformation from simple branch banking to digital banking and then omnichannel banking across both online and offline channels.
In Mexico, there is a network of over 1,500 branches that have been acquired by a global banking institution. As part of a $1 billion modernization and digitization program, Lucep's banking API enabled this chain of bank branches to become part of a global banking system at a much lower cost, without having to shift from their existing core banking system and other IT and banking hardware and software.
The United Bank of Africa is likewise using Lucep to respond instantly to leads and customers, and has managed to significantly improve customer experience and NPS levels. See the full case study.
4. Lead conversion optimization for financial services website.
Kadki.in is an online loan application website. The company provides short-term unsecured loans, where the bottleneck is the form.
Visitors who are interested in applying may not want to provide any details unless they speak to someone, and only a small percentage take the trouble to find your contact details and call or email.
After adding Lucep as their main lead acquisition tool on the website, Kadki is now getting calls from 10% of their website visitors, which is on par with the top-performing sites in the financial services sector.
When asked for feedback, Kadki CEO Purshottam Kadam told us that he finds the Lucep app to be consistent (never goes down – works continuously), and is user-friendly.
5. Hospitality sales from website increases 400%.
Lucep works with many hospitality companies where the competition is intense since leads are open only for the smallest of periods until the date of travel or event. The sales team needs all the help it can get, including leads that are qualified but still distributed to sales ahead of the competition.
Coupled with gamification, the use of Lucep will uberize your sales team, motivating and enabling them to convert more leads into sales.
Evoma, a hospitality company in Bangalore, was getting a lot of traffic but not enough leads from their contact page. Use of Lucep on every page of the site led to an instant flood of calls to the sales team, and a 400% increase in leads generated. This, and the fact that Lucep leads can be piped directly into your CRM, has resulted in a 15-20% increase in their lead conversion rate.
Marriott Hotels, another hospitality chain that makes use of Lucep on some of it's properties, has likewise experienced positive results.