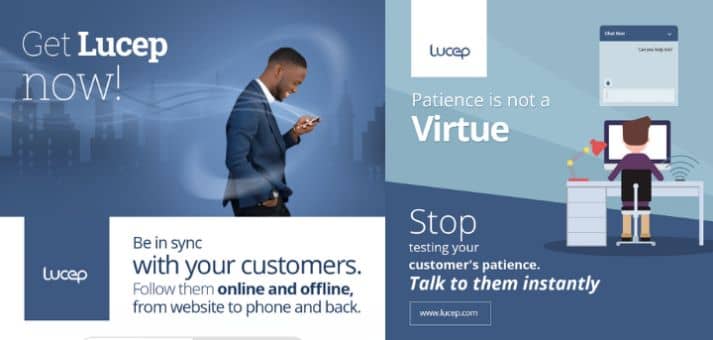 If you're responding to sales leads manually, an instant response that helps you close the deal right away is a home run. You want to hit every ball out of the park, but it's not going to happen. Unless, that is, you start using an instant lead response system.
Before getting to the how part, take a moment to understand why – What are the benefits of fast response to sales leads?
This infographic tells you the sum of it, and the message is very clear. Instant response means more leads and sales.
So now, what are the options if you want to set up an instant lead response system?
Let's look at how you do this separately for inbound website leads and non-website (email, social media, referrals, offline marketing, walk-ins, etc.) leads.
Instant Response to Website Leads
The three main ways to implement instant response to website leads are callback, live chat, and click-to-call. There are specific benefits to each one, and the links below will explain how each one works, and give you comparative advantages.
How to Shorten Lead Response Time
Difference Between Call Back Tools and Live Chat?
How to Offer a Callback Feature on Your Website
This is a simple 3-step process that you can complete in minutes.
Step 1: Sign up with Lucep first. Right now, please.
Step 2: Once you have signed up, you will get a small piece of code that you can add to your website templates to customize the look and feel of the widget to match your website, and set which sales team member or members should be notified when a query is raised.
Now you have an instant lead response system in place. Happy sales prospecting!
Instant Response to Email Marketing Leads
Email marketing provides you high returns for very little investment (ROI of up to $38 per dollar spent). But you can increase your email marketing returns exponentially using instant response tools such as email open and click tracking and notifications. You can easily do email opens and click tracking through Google Analytics and also through a mailing list platform such as MailChimp. Again, it's important and easy to integrate MailChimp with your CRM.
But when it's a sales lead you're chasing, it's better to use an email tracking and notification tool such as Hubspot Sales. The idea is that when a recipient opens your email and clicks a link in it, you get an instant notification, and you can then call them up right away for a follow-up while the email and its contents are still fresh in their mind.
Here's a Hubspot case study that explains how Mack McGee, Executive Vice President & Principal, Groove, closed a $100,000 deal by responding to leads with prompt and targeted emails based on notifications of what they were clicking on at that moment in his previous email.
Instant Response to Non-Website Leads
Responding to non-website leads raised on social media, email and other channels is now just as easy. For example, you can make use of our new Lucep for Social Sales feature, the existing mailer form, and Facebook Lead Ads integration plugin.
The trick here is to integrate your omnichannel instant response tool like Lucep with your CRM, so that all the non-website queries you get will end up on your website and then routed by Lucep into your CRM. This means you can follow the same sales process and stages for all of them, regardless of the origin of the lead.