There's a popular misconception that CRM is a system or software that does something. Actually, customer relationship management is a business process.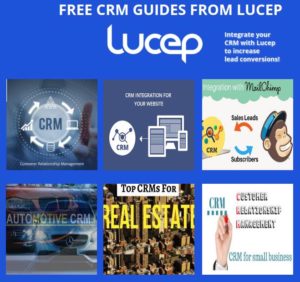 You are already managing your customer relationships one-on-one or as a team that handles customer interactions and responses. CRM (the software) simply automates this process. So let's simplify this in the most basic terms.
What is CRM? It's the process of managing your customer relationships.
What is a CRM? It's a system or software that automates your existing process of managing customer relationships.
Digital transformation of Customer Relations
Digital transformation is a popular buzzword these days, and every industry is transforming existing processes and services to make it available to customers online or on mobile. But CRM is one of the things that has undergone this digital transformation years ago.
When you moved from phone calls and post-its to spreadsheets, you digitally transformed a process that you were doing manually. After that, Salesforce or Pipedrive or Hubspot or any other CRM system you use has further automated the process. You just have to map it out, and then replicate it within the CRM you buy.
Mapping your CRM and Buying it
Your definition of "What is CRM" should serve as a framework for mapping your existing manual process of customer relationship management. That in turn should help you answer the question of "What is a CRM?" – Find a system with features that will help you automate these tasks that you have mapped out.
Lucep uses Pipedrive as a sales CRM, so I'm going to explain how our leads move forward through the sales funnel, and why we chose Pipedrive to complement the existing functionality of Lucep's own callback solution.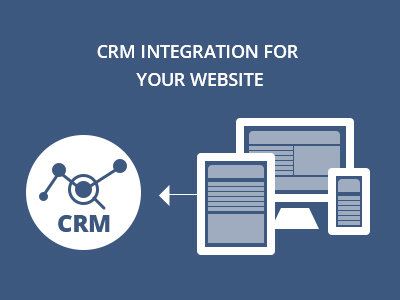 Since our solution (Lucep callback) automates a major section of the marketing funnel, we pipe our leads straight from the website to the sales funnel in the CRM by integrating Lucep with Pipedrive.
As a parallel process, Lucep callback also distributes leads to the right sales team member. This is how it works: A prospect on the website makes use of the Lucep widget or form to request a callback. They enter in their name and number, and the service requested.
The lead is piped into the CRM as a deal under the Lucep funnel (there are other funnels for leads generated directly from other channels). The owner of the deal is the sales executive who handles that service.
At the same time, the lead is also distributed as a push notification to the sales rep who has been assigned the deal in Pipedrive. As the deal progresses, Lucep's omnichannel customer engagement process tracks all customer interactions across channels, providing actionable lead data from the CRM to your sales team as needed at every stage.
Pipedrive vs Lucep – Compare CRM features
| | | |
| --- | --- | --- |
| Lucep sales funnel requirements | Pipedrive Matching features | Lucep Matching Features |
| 01. Creation of sales funnels for each channel. | ✓ | ✓ |
| 02. Addition / modification of stages in each channel. | ✓ | X |
| 03. Integration with website forms. | ✓ | ✓ |
| 04. Abandoned form data | X | ✓ |
| 05. Integration of CRM with Mailchimp to add subscribers as new leads, and the other way round (new CRM leads into Mailchimp as subscribers). | ✓ | ✓ |
| 06. Push notifications (Lucep has its own instant notification service whenever a lead is raised on any channel). | X | ✓ |
| 07. Sales reporting | ✓ | ✓ |
| 08. Mobile app | ✓ | ✓ |
| 09. API for third-party tool integration | ✓ | ✓ |
| 10. Free Trial | www.pipedrive.com | |
This is why we use both Pipedrive and our own callback solution together, to create a powerful CRM that does everything we want. The advantages Lucep + CRM users have over your typical CRM user is that Lucep integration allows you to:
1 . Get instant MQL push notifications on the phone whenever a lead is raised on your website. Your sales team can talk to an interested buyer while they're still on your site.
2. Lucep collects marketing-qualified leads from all channels (website, Facebook, email, etc.) and pipes the leads to your CRM as well as your sales team.
3 . Lucep enables omnichannel response to leads by piping lead data to your sales team at the moment they need it – on any channel.
4. Lucep can send you lead data even for partial form fills. Making use of this feature can increase sales revenue by up to 15%.
All told, companies who are already using a CRM and add Lucep to their lead distribution sales stack can very nearly double their conversion rate by enabling instant omnichannel lead response, and by providing you more powerful analytics and lead data.