As part of our growth plan, Lucep has been actively seeking out new sales channels through which we can actively reach more customers. I could have written about any one of those, but I picked user reviews because it popped up in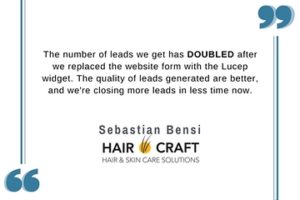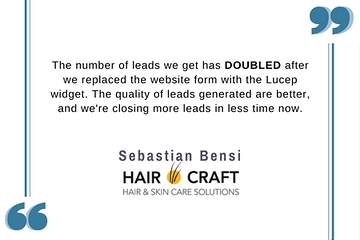 two different ways. One is a B2B market study report prepared for Lucep by researchers from the IBD program at the Haas School of Business, UC Berkeley. The other one is our PPC team, which has been testing the spend and ROI on different paid marketing channels.
Let's start with the IBD report first. It notes that according to a Nielsen study, 84% of consumers reported to always or sometimes make a purchase decision based on recommendations from those they know personally, while 70% said they took purchasing action based on online user reviews.
The IBD researchers add that by creating a positive first impression, drawing customers in, and delivering an overall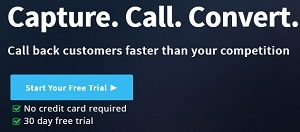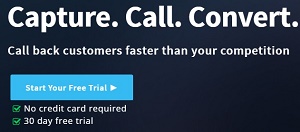 pleasant experience, Lucep helps companies create satisfied customers that are willing to produce user review content to further promote the company's product or service.
This was a couple of months ago, and there was a lot more data and recommendations in the report that seemed more important at that time. So we didn't really focus on this small paragraph about the importance of user reviews.
Testing to Find PPC Sales Channels That Actually Generate Leads
But in the interim, our SEM team, which had previously focused only on Google Adwords and LinkedIn for PPC, started testing other channels providing paid traffic. They tested Facebook ads, which sent a large number of visitors at a relatively lower cost. But drive-by traffic from FB was not really a good match for a B2B SaaS sales tool, and did not convert as well as one might expect.
Then we tried out Outbrain, and that was a total wash too. Lots of clicks at bids greater than 20 cents, but no conversions. We tried different titles, images and descriptions as an A/B split testing exercise. No dice. When we upped the bids to between 30-50 cents, the budget quickly vanished without a trace on the big mainstream media websites.
Trying to block non-relevant sites on the Outbrain network where you don't want your ad to show up was like whack-a-mole. Outbrain has thousands of publishers, and dozens more non-relevant sites would start sending clicks whenever we blocked a couple for delivering non-converting clicks. We finally gave up after blocking 30 sites and being told by the tool that we could not block any more publishers in a single campaign.
Finally, our SEM team turned its attention to review sites. There are plenty of them in the Sales and Marketing niche, and Lucep wasn't listed on any of them.
How User Review Sites Generate Sales Leads For You
Capterra is the biggest of them all. It's the Tripadvisor of sales software. Last year, more than 6 million businesses used Capterra to find software they needed. Over 1,000 software developers advertise their products and services on this site. It's the No.1 result for 'sales software' on Google. I'm not trying to promote this specific user review site, but these facts highlight the scale of the sales software transactions happening through user reviews.
But the problem is that software user review sites only work for you if your product listing has enough reviews with high ratings. For example, Pipedrive is at the top of the listings in the sales software category on Capterra. At the moment, it has 880 reviews with an average rating of 4 ½ stars (out of 5). The second one on the list is amoCRM with 47 reviews and a rating of 5, which basically means every single reviewer has given them a 5-star rating.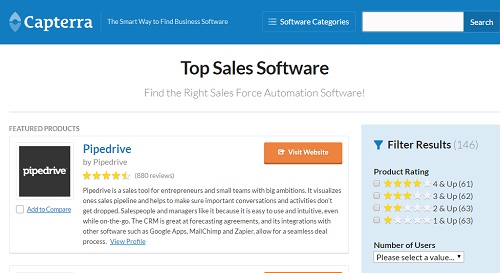 Now how many businesses looking for sales software who land on this page are going to scroll down and look at the other software below, and how many are going to just click on Pipedrive or amoCRM, find that it seems good enough, and head over to the website or directly use the contact details provided on Capterra to reach out for further discussion?
There are other issues as well. For example, one would expect Salesforce to be in the list, if not at the top of the list. This would enable businesses looking at sales software to compare the features and user reviews for Salesforce against that of other CRMs.
(For the record, Salesforce has, as of now, over 3,500 reviews on Capterra)
But let's put aside these minor issues and focus on how user review sites can fill your pipeline with qualified leads that are interested buyers actively looking for sales software. The answer is PPC, because if you are willing to pay for clicks, your software is placed right in front of buyers – regardless of how many reviews and what rating you have.
Getting Started With PPC on User Review Sites
Anyone who has done PPC on Google Adwords and/or other ad networks knows that it's not a walk in the park. You can generate a sustainable flow of quality leads once you test and tweak and hit the sweet spot where your ads start generating not just clicks, but also leads and sales revenue. But getting to that point requires some knowledge of SEO and SEM, and you have to spend money first to figure which format of ad at what bid price will generate more revenue than expense for you.
I already explained how we ran into a brick wall on Outbrain, and Facebook ads turned out to be a damp squib. So it was a refreshing change to see how easy it was (relatively speaking) on user review sites. When we started listing Lucep on these sites, the companies began reaching out to us. All of them highlighted two things:
They would be sending us businesses interested in buying our software, and not just clicks like other PPC networks.
It's very easy to start, and they will guide us through the process.
Capterra helpfully points out on its Advertise page that bids starts at $2/click, and you can fill in a form to get a personalized estimate. They even have a PPC bid calculator that you can use to make sure you don't overbid. It will tell you the maximum amount you should pay for a campaign in any ad channel.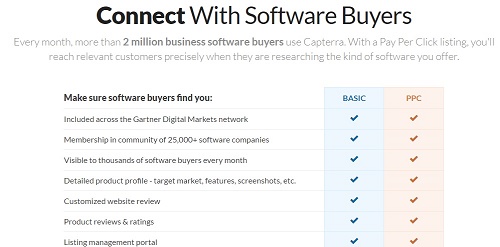 Now I think you will begin to see why I'm saying user reviews are the new sales channel. If you list your software and have good reviews and ratings, you'll get inbound leads that you can instantly qualify and start chasing. If you don't have enough reviews as yet, you can start off with a PPC campaign to get those same leads.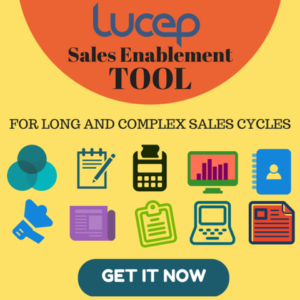 Convert these paid leads into customers, and have them go back and post reviews on the review site which sent them to you in the first place. As the reviews build up and you start getting more free leads, you can throttle back on the PPC spend or continue it if you can handle the flow of additional leads.
Either way, these user review sites look like they're going to be among the top sales channels that will dominate both free and paid lead generation campaigns.