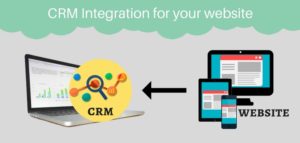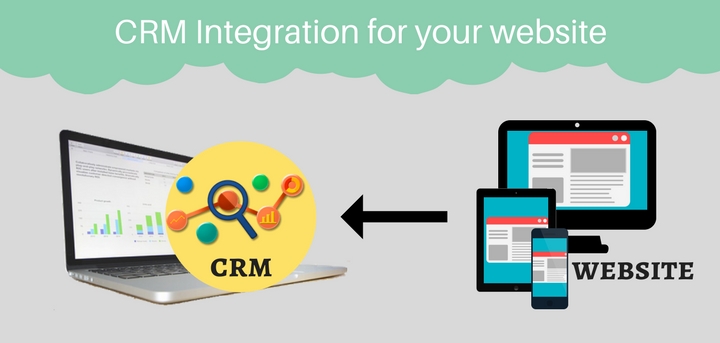 Lucep is currently doing a survey of lead response management by personal injury lawyers and law firms, so we've been getting a lot of queries from these firms about the best lead management solutions and tools they should be using.
Actually, the technical term for a CRM used by those practicing law is a 'Practice Management Solution.' Whether your practice is small or big, the process of lead and customer relationship management can be automated by using a dedicated CRM solution built for law firms.
Salesforce may be the 800-pound gorilla of CRMs, but what you need is a solution that has features that are specific to the legal profession, such as client intake, Clio integration, case and matter management, etc. So take a look at this list of dedicated practice management CRM that include all these features useful for lawyers and law firms.
1. Law Ruler

Law Ruler CRM can help manage your practice in different law professions including family law, criminal law, personal injury law, intellectual property, and others. Its full suite of features can handle firms of any size and type, with any number of users. It will completely automate your entire client intake process and streamline other related processes into one single place, and so help increase your client conversion rate.

Law Ruler Legal CRM features include:
Contact Management

Cloud Availability

SMS Text and Email Marketing

Integration with lots of software including MailChimp, Clio, etc.

Phone/Call Tracking

Referral Management

Dashboard Analytics

Calendar and Task Management
We looked at Law Ruler reviews on the Internet, and most users of this legal CRM talk about their great customer service, how easy to learn and use it is, the adaptive features and the fact that is extremely cost effective. All this, we believe, makes it an excellent CRM for lawyers and law firms.
2. Practice Panther
Practice Panther is yet another CRM software which includes all the features necessary to help your law practice grow fast. It is an effective and affordable tool for a small firm or lawyer that needs to track time and manage their legal services billing.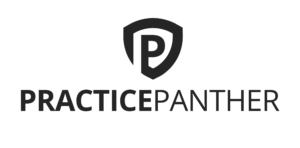 Practice Panther CRM features include:
Client and Matter Management

Time Tracking

Notifications and Chats

Calendar Management and Integrations

Billing and Invoicing

Document Generation

Client Portals

Online Payments – Powered by LawPay

Integrations with third party applications including Gmail, Google calendar, Outlook, Stripe and Paypal for payment processing

Task and Event Management
Apart from all these features, this CRM is widely popular for its mobile-optimized UI, autosave, search functionality and the way it integrates with its calendar and note keeping functions. Again, we looked at all the reviews on the web posted by Practice Panther users. Most have recommended it as a CRM that has been very helpful to them.
3. Lexicata
Lexicata is an all-inclusive web-based CRM and client intake solution designed exclusively for law firms. It helps you manage your prospects and turn

potential leads into actual clients. Lexicata has client intake forms and signature collection options that will assist you in streamlining the entire process from tracking leads when you meet them to closure when they formally retain you as their lawyer.
Lexicata features include:
Contact and Lead Management

Scheduling and Managing Events

Task Management

Online Intake Form

Lead Tracking and Analytics

Engagement Letters

Client Intake Tools

E-Signatures

Email Templates and Syncing

Integration with Clio, WordPress, MailChimp and a variety of other email programs.
Most of Lexicata's reviews speak volumes about its integration capabilities with tools such as Clio. These options make it a comprehensive lead and case management system, and a handy tool for other law firm management processes as well. You can use it for automation of emails, customization of status and matter type, document signing, contracts and more.
4. Creatio
Creatio (formerly BPM Online) caters to several different industries, and so cannot be considered as a dedicated CRM for lawyers and law firms or any specific industry. However, it's still good enough to give its competitors – the aforementioned dedicated law firm software solutions, a run for their money. This is primarily because of the way it has been able to revamp legal practice management and give its users a comprehensive solution for efficient sales management.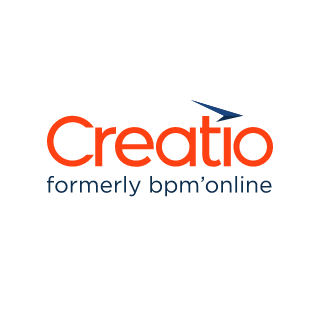 Creatio features include:
Client and Matter Data Management

Integration with Outlook, Word, Excel and other Google services

Auto-time stamp and tracking  workflow activities

Data Analytics

Case and Matter Management

Document Management

Sales and Marketing Management

Real time data on financial performance,

Reports on employee tasks with amounts and results
Most of the reviews we found about this tool talk about the intuitive web interface that allows you to undertake your work from anywhere. Many people also highlighted the customization options in the system, with configuration tools that can tweak the system to match your firm's ever evolving business needs.
5. HoudiniEsq
HoudiniEsq is a legal case management suite ideal for law firms that are overburdened with busy case loads. It can integrate all your emails, calendars, client files, billing, budgets, reports and more into a centralized database. You can deploy this CRM in-house or in the cloud as a SaaS sales tool that can be accessed from anywhere and on any device.

HoudiniEsq CRM features include:
Calendar Management

Manage To-dos, Notes, Parties, Certified Mail

Workflow Automation

Email and Doc Templates

Client Management and Portals

Billing, Invoicing, Custom Invoices and Statements

Case and Matter Management

Easy Integration with Google Calendar, Docs, Quickbooks, and Evernote.

Fully Customizable & Extensible

Ad Hoc Custom Reporting
HoudiniEsq reviews talk mostly about the great cloud services they offer, the platform's ability to give you multiple workspaces for multiple client matters, and the very fast response time possible if you have upgraded it to the latest version.
In closing, note that before you go ahead and sign up to get a CRM for your law practice, ensure that:
The CRM you select is capable of adding value to your firm;

It's easy to use and adapt, i.e. you can easily train your staff to use it; and

You will actually use it consistently.
There is always going to be a small learning curve when you start using one of the CRMs mentioned in the list above. So we suggest you give it a shot first by signing up to their trial versions. See which one you feel comfortable using, and whether they can be easily integrated with your existing software and applications.
Remember that the CRM is meant to replicate and automate your entire process of generating leads, converting them into customers, and managing and nurturing these customer relationships over the long-term. If you can start doing that using one of these tools, then your law practice is suddenly going to start growing faster than you anticipated.