We spend way too much time reading articles and blog posts on sales written by experts and industry leaders. It's time well spent though, and has provided a lot of valuable input that has gone into the sales processes and techniques that Lucep is implementing right now. It also provides a lot of inspiration for the posts published on this blog.
In order to give credit where it's due, I'm sharing with you our current reading list (post updated for 2019, and reflects URL changes in blogs mentioned) of favorite sales blogs, bloggers and experts.
1. Hubspot Sales Blog – Unquestionably one of the best resources for everyone in sales. A vast array of blog posts and resources for everything in sales, written by the most important people in the business.
2. The Sales Blog – Blog posts by S. Anthony Iannarino, reputed speaker and bestselling author who posts his daily sales tips and insights on this very popular blog that is No.1 in the Google search results for "sales blog."
3. Sales Technology Stack Blog – Blog on Smart Selling Tools, the company founded by sales technology expert Nancy Nardin, whose opinion counts a lot when it comes to marketing and sales tools and platforms.
4. The Sales Lion Blog – An unreasonably powerful sales, marketing and personal development blog by Marcus Sheridan, regularly featured in major publications and mainstream media.
5. Sales Blog – Marc Wayshak is a sales motivational speaker and coach. Unbelieveable persistance in his sales approach, as evidenced by the stream of personalized drip email letters you get in your inbox with innovative subject lines that entice you to click through and read his messages.
6. Inside Sales Experts Blog – The Bridge Group's company blog is a valuable source of inside sales learning, referral sales and sales pipeline strategies from Trish Bertuzzi.
7. Selling Power Blog – Selling Power magazine's blogs (Selling Power, Sales 3.0, and Sales Leadership) gives you insights from an elite selection of sales experts.
8. Predictable Revenue Blog – The latest from Aaron Ross and his team on sales forecasting and building a steady pipeline of sales leads.
9. The Sales Insider – If there's any tool, process or statistics you want to know about inside sales, you'll find it on the Insidesales.com blog, posted by Gabe Larsen and Judd Bagley.
10. The Sales Hunter Insights Blog – Insights from Mark 'The Sales Hunter' on prospecting, getting meetings with the C-Suite, sales call tips and more.
11. Smart Calling Blog – Long running website, blog and community of Art Sobczak, cold calling expert and author of Smart Calling.
12. Sales Acceleration Blog – Jeb Blount's sales acceleration expertise and fanatical fan following of sales prospectors on his blog, podcast and social media is legendary.
13. Treeline Sales Blog – Everything you want to know about hiring, training and retaining salespeople.
14. AA-ISP Inside Sales Knowledge Center – Inside sales best practices in the form of questions asnswered by AA-ISP experts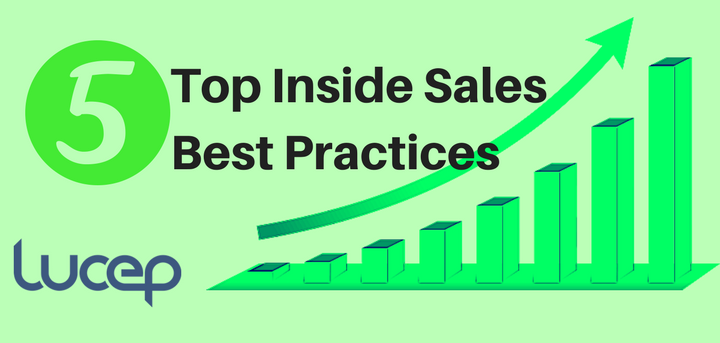 15. SiriusDecisions – Marketplace blog for sales technology, service providers, product and marketing technologies.
16. Jeff Beals – Interesting and useful insights on sales prospecting, targeting the decision makers and more from author and motivational speaker Jeff Beals.
17. Jeffrey Gitomer – The self-proclaimed King of Sales needs no introduction or first name. Just say Gitomer, and everyone in sales knows who you're talking about.
18. LinkedIn Sales Solutions Blog – Considering that LinkedIn is the single largest source of leads for B2B sales, this is a blog that you just can't miss.
19. Sales Blogs – Author and sales keynote speaker Jeff Shore's blog is a valuable source of inspiration and tips for developing and enhancing your own sales methods.
20. Rain Group Sales Blog – Sales hiring and training tips from the Rain Group.
21. Sales Enablement Blog – Association for Talent Development's highly talented roster of sales experts and contributors will tell you what's the latest in sales enablement.
22. Knowledgetree – Learn from one of the most well-known sales enablement providers. Knowledgetree shares how they push winning content to your teams on Salesforce.com and through email.
23. Claude Whitacre – Blog of sales expert and author of One Call Closing, you can find all kinds of useful tips on sales calls, prospecting and getting meetings without asking for an appointment.
24. The Social Selling Blog – Blog of social selling expert Jamie Shanks' company.
25. Docurated Blog – Provides you the big picture on what's really important in marketing and sales.
26. Accent Sales Enablement Blog – Nobody does sales enablement better than Accent, so learn from the experts if you want to know more about it.
27. Brian Tracy – When someone else says they're sharing the secret to getting rich, you think it's a con. When Brian Tracy says it, you sit up and listen.
28. Heinz B2B Blog – Daily B2B sales and marketing inights from Matt Heinz and his team.
29. No More Cold Calling – Learn referral marketing from Joanne Black, author, sales expert and founder of No More Cold Calling.
30. A Sales Guy – Jim Keenan, self-proclaimed sales antagonist, is another name that everyone in sales kows even without his first name. Say Keenan, and you know he's "the" sales guy.
31. Sales Hacker B2B Sales Blog – Learn from the experts who are a part of the community of B2B sales professionals on Sales Hacker.
32. Sell Hack Blog – Ryan O'Donnell's cold emailing and prospecting blog.
33. Anthony Cole Training Sales Blog – If you're sales manager in dire need of help with whipping up your team to perform better, then you go to the Anthony Cole Training Group, LLC. They'll teach you how to do it, and you'll end up learning a lot ore about sales management.
34. Jill Konrath Fresh Sales Strategies – If you know about SNAP Selling, then you should be visiting the blog of the author of this book and the concept. You'll be surprised by the amount of learning that you can find about selling to large enterprise buyers and the C-Suite.
35. Salesforce Blog – If you have a CRM, you need to be a regular visitor on the Salesforce Blog. If you don't have a CRM, well…start using one now.
36. Mr. Inside Sales Blog – Mike Brooks is Mr. Inside Sales, winner of this year's "2017 Service Provider Award," and author of three books on inside sales.
37. Eyes on Sales – Very useful and practical advice on phone sales, call scripts, lead generation, sales tools, management and more.
38. The Center for Sales Strategy – The Center for Sales Strategy helps you turn talent into performance, so if you have any sales training challenges, you're likely to find a solution on this blog.
39. Sales Wolf Blog – Rainmaker Group's blog pushes their message on how to consistently hire the best salespeople.
40. The Sales Leader Blog – Colleen Francis, author of Honesty Sells, will give you her frank, no-nonsense solutions and practical strategies.
41. Martech Sales Enablement Blog – This is the Martech zone, where you will learn about sales enablement technology, the latest trends in search, mobile, data, customer relationships, social and more.
42. Sales Performance Blog – Say Franklin Covey, and the word "Trust" comes to mind. To be more specific, the speed of trust is what you want to learn about from him.
43. The Daily Sales – Daniel Disney's sales blog featuring sales experts and influencers, books and some sales humor and quotes.
44. The New Sales Coach – Mike Weinberg's motivational pep talks and inspired ideas on sales and selling.
45. Dan Pink – Jedi mind tricks from Daniel H. Pink, author of five books that have been translated into 35 languages and have collectively sold over 2 million copies.
46. Filling The Funnel Blog – John Barrows is sales trainer to clients like Salesforce and LinkedIn, so what's on his blog is going to be well worth a read.
47. Barb Giamanco – Following a career in corporate sales at Microsoft, Barbara is now one of the most well-known sales authors, keynote speaker and social media strategists.
48. The Sales Fix – Andy Paul, author of Amp up Your Sales, gives you a daily sales fix of game-changing sales strategies.
49. Pandadoc Blog – They've got a one-track mind that focuses around proposal documents, but that's just what makes it all that much important – read this blog if you have problems closing the deal.
50. Keith Rosen – He's creating sales champions, one manager at a time. Reading his blog will help you get there too, one blog post at a time.