A tool is only as good as the user and what you use it for. The tool here is click to call, but in order to increase sales, you have to use it for instant response to website leads. But before we go there, let's take a minute to look under the hood of click to call.
Why You Need Instant Click to Call Technology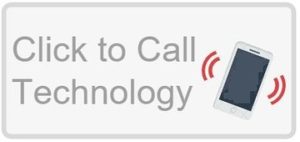 It was originally meant to be used for mobile apps and specific web to phone calling apps such as Skype. Whenever phone numbers show up on a web page or mobile app, you could just click on it to initiate a call. But now it's more commonly used as a website marketing tool.
For example, an instant click to call tool such as Lucep can be used to call back website leads. Why do you need to call back your website visitors? Can't they just call you using the contact information provided on the site?
Thing is that there's a long list of reasons why your website visitors don't contact you. For instance, most business websites don't have a designated contact person named on these pages for each type of query (support, sales, partners, product category, careers, etc.), so people don't even know who they should be asking for when they call you. Also customers want to feel valued by the business, making them fill out a an online form or asking them to sit through an automated phone system does not show you value them. Responding to them when they are most interested in your product shows you value their business.
The sum of it is that putting your contact info on a page is not the best way to generate inbound leads. You are leaving a lot of leads to your competition. In order to optimize inbound lead generation, you need to make it easier for people to contact you. The simplest answer is to offer a click to call tool on every page of your site.
How Lucep Instant Click to Call Technology Works
Lucep is an artificial intelligence powered website widget and mobile app. You add a couple of lines of code given by Lucep into your template. The widget shows up on your pages (see the widget on right). Your sales team members then download the Lucep app on their phones. You decide whom the leads will be distributed to geography, department or specialty.
That's about all that needs to be done – it's amazingly simple callback technology. You can also change how the widget looks on the site, and where it should be located. This is optional, but ensures that the widget blends in smoothly into your website pages. Now we're getting really close to the 'how to increase sales' part.
Instant Response Using Click to Call
So now you have instant click to call technology on your website. Looks good, but what do we do with it? The key that will unleash a flood of leads and sales from your website is instant response. When someone enters their phone number and name into the Lucep widget and requests a callback, you call them back instantly, within seconds.
Why instant callbacks? What's the big deal if you call them back after an hour or the next day? That's because: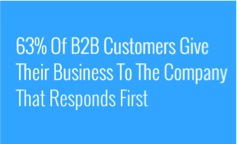 A) 63% of buyers give their business to the company that responds first.
B) Responding to a lead within 5 minutes makes you 7 times more likely to qualify the lead as compared someone who calls within an hour, and 60 times more likely than someone who calls within 24 hours.
C) Using Lucep will increase lead generation from your website by more than 48%, and the resultant conversions by up to 72%.
So if your website is not producing enough sales, Get Lucep now. Take the free trial. Make warm calls to interested customers, instead of cold calling people you don't know.
If you still have doubts, just use the Lucep widget to the right, and request a callback. A Lucep sales representative will call you back instantly, within 60 seconds. What do you think are the chances then that we'll be able to get you to sign up and start using Lucep? Better than if you hadn't requested a callback, right? That's how instant click to call can increase sales.