A lead is a prospective customer who wants to know more about your business, and it also reflects an interest or need they have in using your product or services. Without an effective lead management system or online lead conversion app to help you engage and nurture this interest that your prospects and leads have, you will be leaving a majority of the conversions to your competitors.
A MarketingSherpa study states that lead scoring efforts will increase conversions by 79%. Other studies by HBR and InsideSales have shown that instant response will likewise significantly boost your chances of closing the sale first, before your competitors even get a chance to talk to the lead.
So what kind of online lead conversion app will help you steer the conversation and prospect into a direction that is beneficial to you, where you can explain how the solution you are offering is the ideal one for the customer's needs?
At the very least, you are able to steer the lead into a mindset where your solution is their first choice, and always the benchmark for comparison against any competitors that follow.
How Instant Response Increases Lead Conversions
This HBR study reflects the importance of quick lead response. They audited 2,241 U.S firms, and the study showed that leads responded to within an hour are seven times more likely to convert. As per the study, 37% of the firms that responded back within an hour got the most conversions. The average response time of companies that responded within a month was 42 hours. The summary of the study is that reaching out to customers when the query is fresh increases the chances of conversion.
Importance of Lead Scoring
Lead scoring is used to prioritize leads in your sales pipeline, and is now a common feature in all the major lead management systems. The value of leads changes based on their position in the buying cycle and the interest shown. You assign a point based system for categorizing leads as hot, warm and cold.
A predefined algorithm determines whether the lead should be marked as priority one (hot) or not. This sort of lead scoring helps your sales team focus on the leads that are most likely to convert, and this in turn will increase conversion rates. Even the leads that aren't a top priority can be made to convert better by putting them on a lead nurturing track.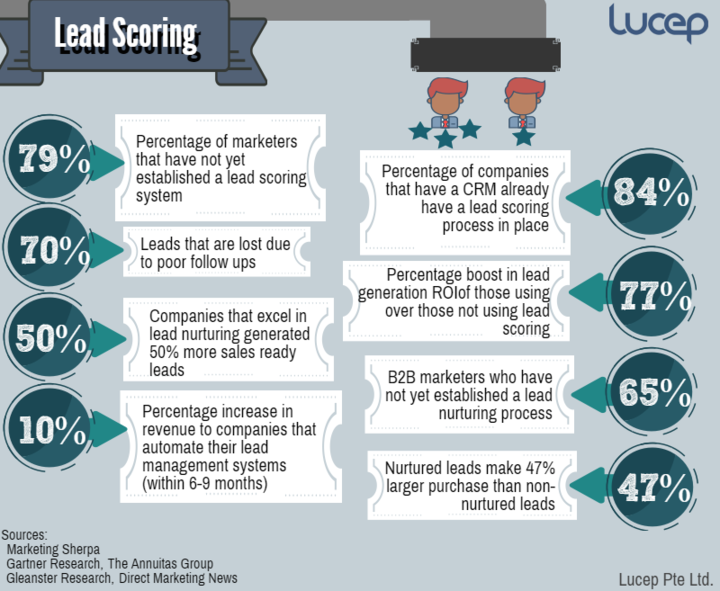 Your Turn Now: Let us know in the comments, please.
Do you use any lead management app or tool?
Have you implemented lead scoring and nurturing?
How fast do you respond to website queries?
Anything else you would like to ask or share?
If you would like to know more about how to help increase your sales check out some of our other blogs.
5 Expert Ways To Nurture Leads and Increase Conversions
Use Sales Acceleration To Transform Your B2B Sales
Lead Management – How It Can Transform Your Business
The Single Most Important Factor In Reaching A Lead