Lucep is happy to announce the launch of an exciting new addition. Now you can generate Facebook leads instantly on your phone with Lucep whenever someone fills up a Facebook Lead Ads form.
As a how-to on setting up and using Facebook Lead Ads campaign to generate leads and contacting them instantly, we're sharing with you screenshots and a step by step guide of one of the campaigns we're working on.
Specifically, in this post, I want to show you how to generate leads from Facebook Lead Ads, and use the Lucep integration with Facebook to get the ROI and metrics you would otherwise be left searching for.
The way Facebook Lead Adverts (Facebook for Business) works is that you create ads and contact forms that contain a customizable set of questions or fields.
You then specify the audience to whom it should be shown. So Facebook shows it only to the set of people who conform to that set of filters, and some of them may express their interest by filling up the form.
This results in qualified inbound leads with a higher conversion rate than your usual Facebook visitors to the website. We'll talk more about how to increase conversions with Facebook Lead Ads, but let's start with how to setup a campaign and generate leads.
How to Create a Facebook Lead Ads campaign.
Step 1: Go to Facebook for Business (https://www.facebook.com/business/a/lead-ads) and start creating a new campaign.
The first step is to choose your objective, out of Awareness (brand Awareness, reach); Consideration (traffic, engagement, app installs, video views, or lead generation); and Conversion (conversions, catalogue sales, or store visits).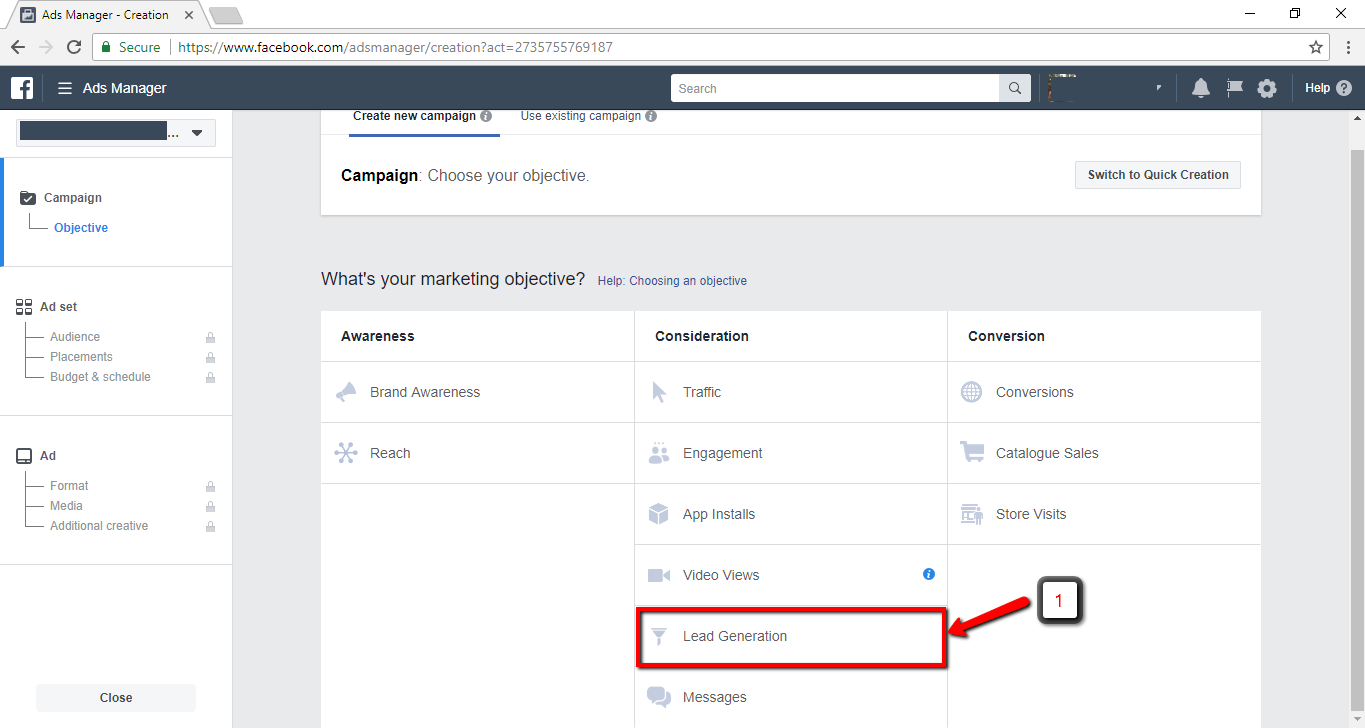 Step 2: Create a new ad set.
This is where you define a set of filters to target a specific Facebook audience. You can specify the location (by country, and further to specific regions or cities), age range (eg: 18-25, or 45-60, etc.), gender, languages, and then people who match very specific conditions (demographics, interests, behavior, etc.).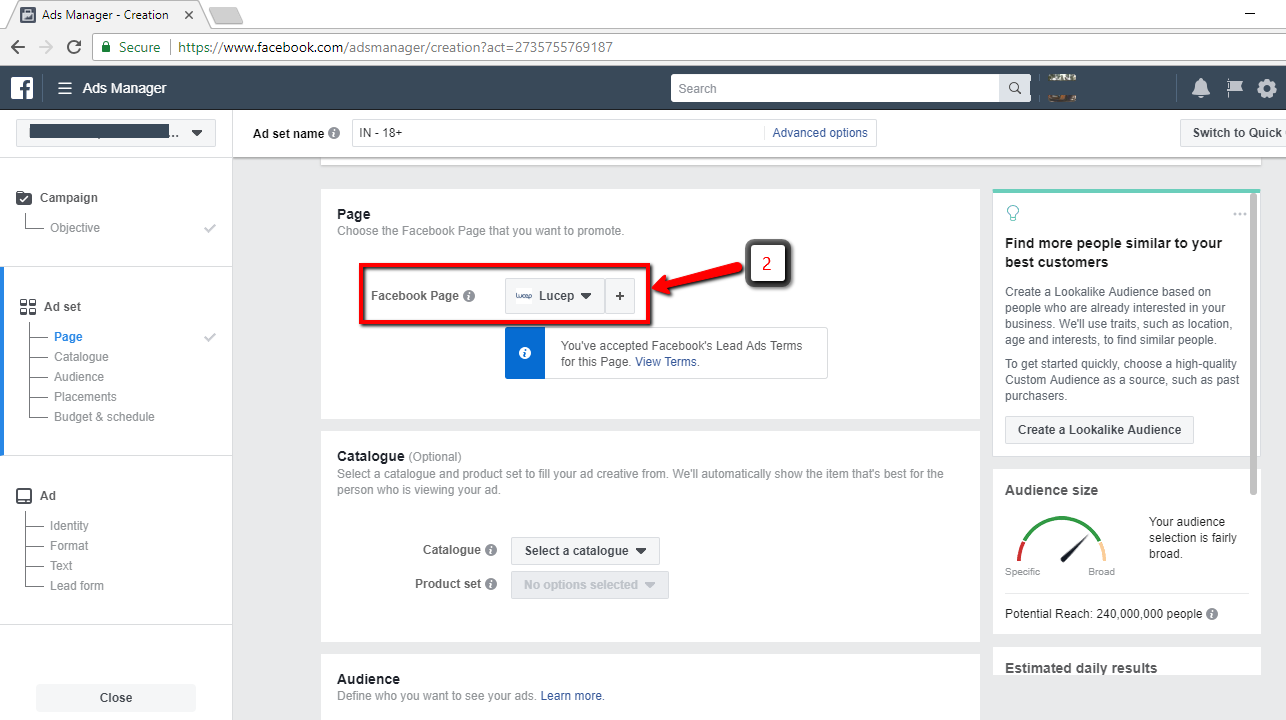 Step 3: Custom audience.
You can also create a custom audience so that the ad gets shown only to your own website visitors, contacts, app users, etc.
Finally, you can set up automatic placements so that Facebook decides where to show your ads for optimal lead generation, or you can edit it for manual placements. Choose the device types, and the platforms (Facebook, Messenger, Instagram) where your ad will be shown.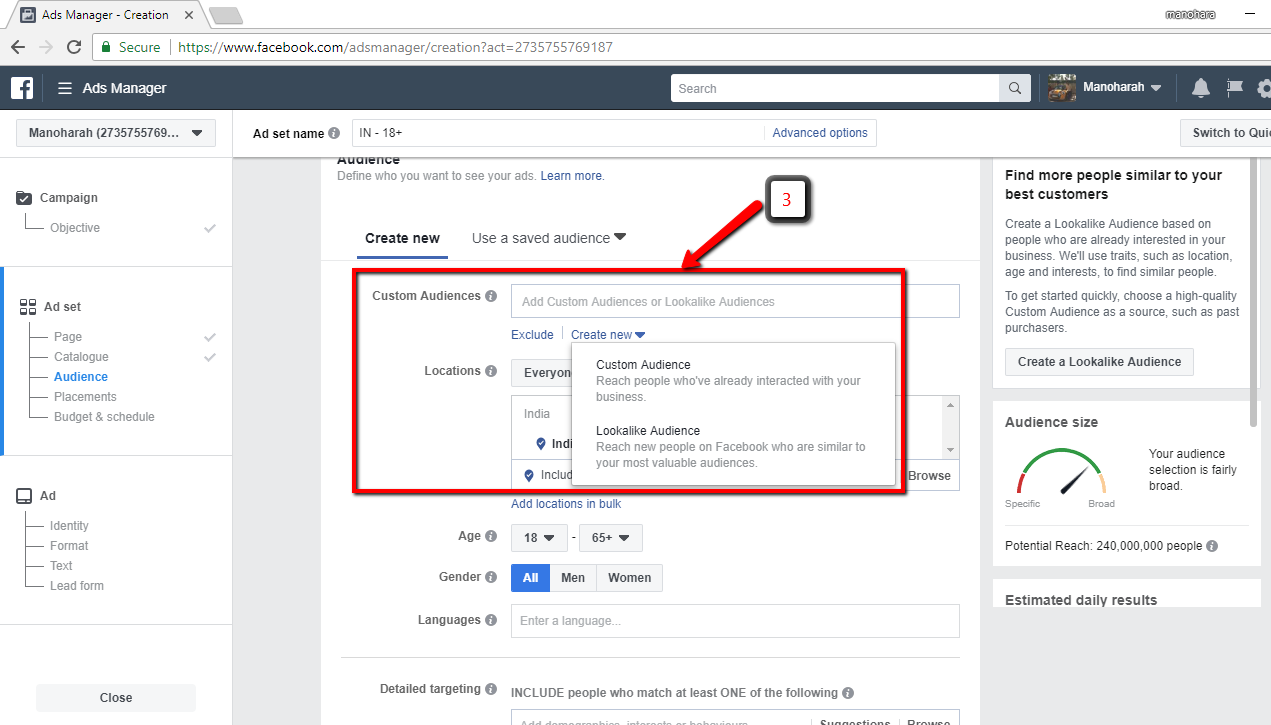 Step 4: Choose connections.
You can set up an audience of people who have responded to your event, like your Facebook page, and friends of people who like your page, or even exclude people who like your page.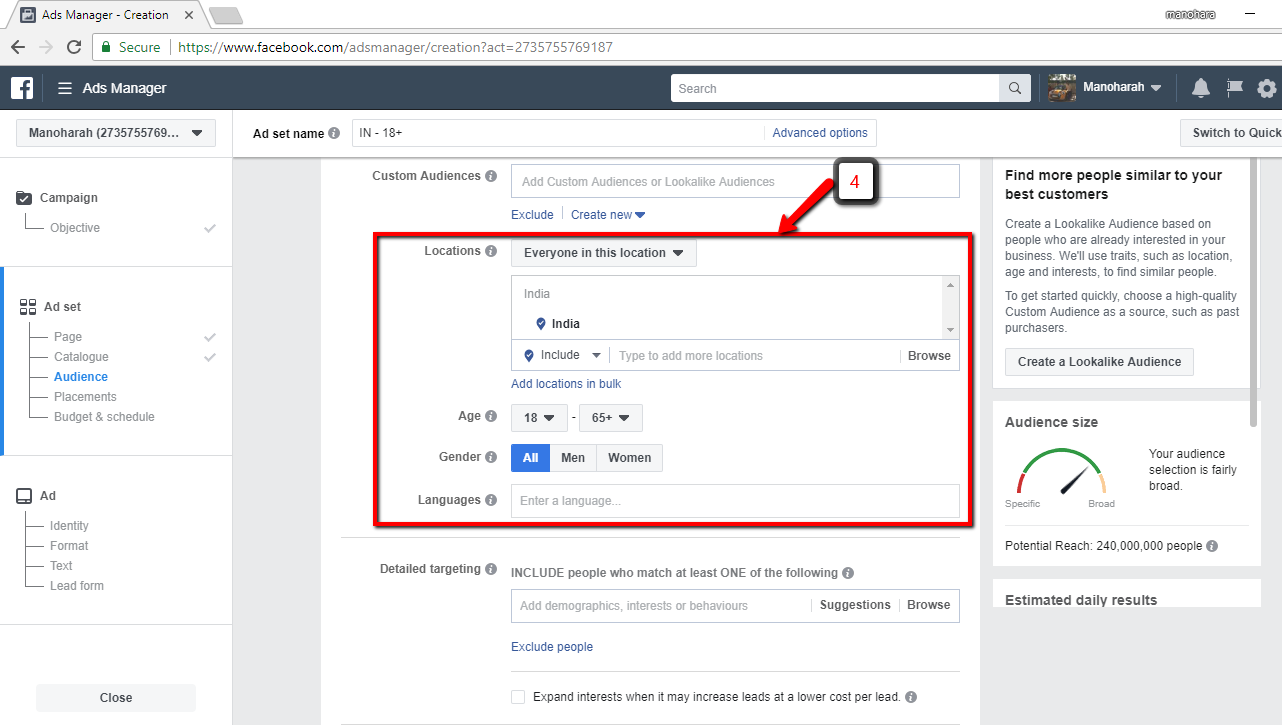 Step 5: Set a daily ad budget.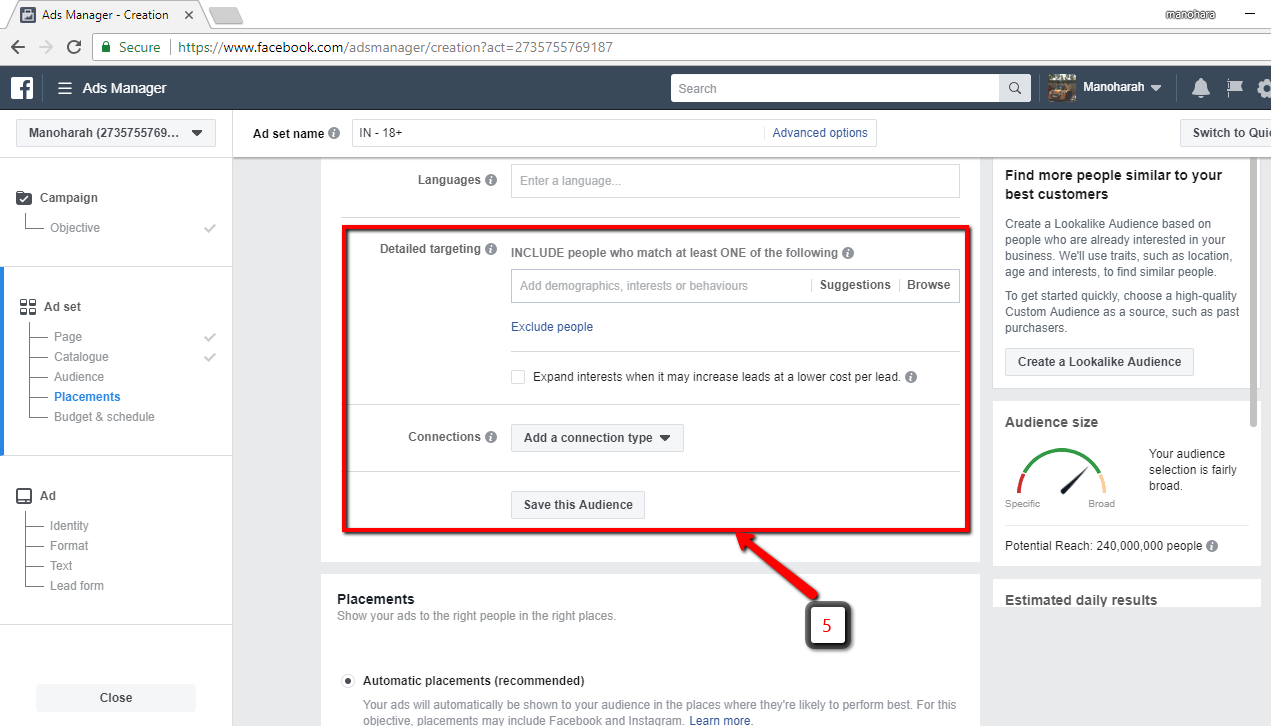 Step 6: Choose identity.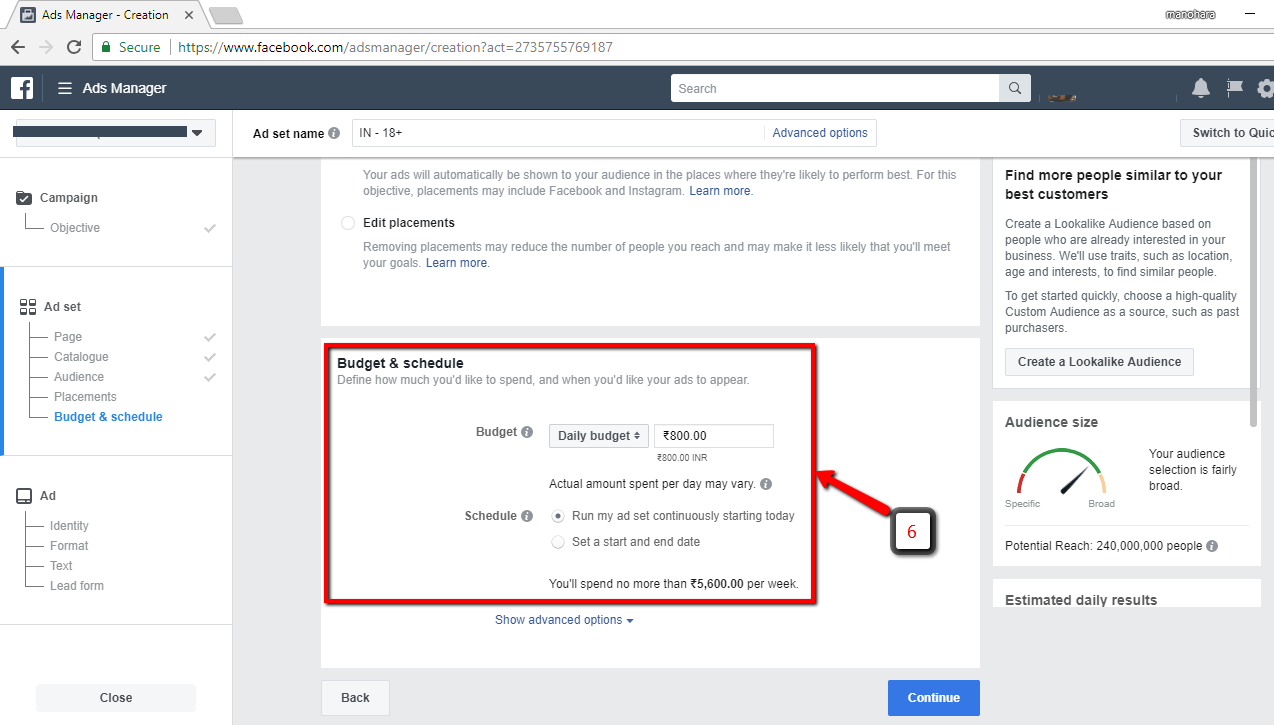 Step 7: Create a Facebook Leads Ads form.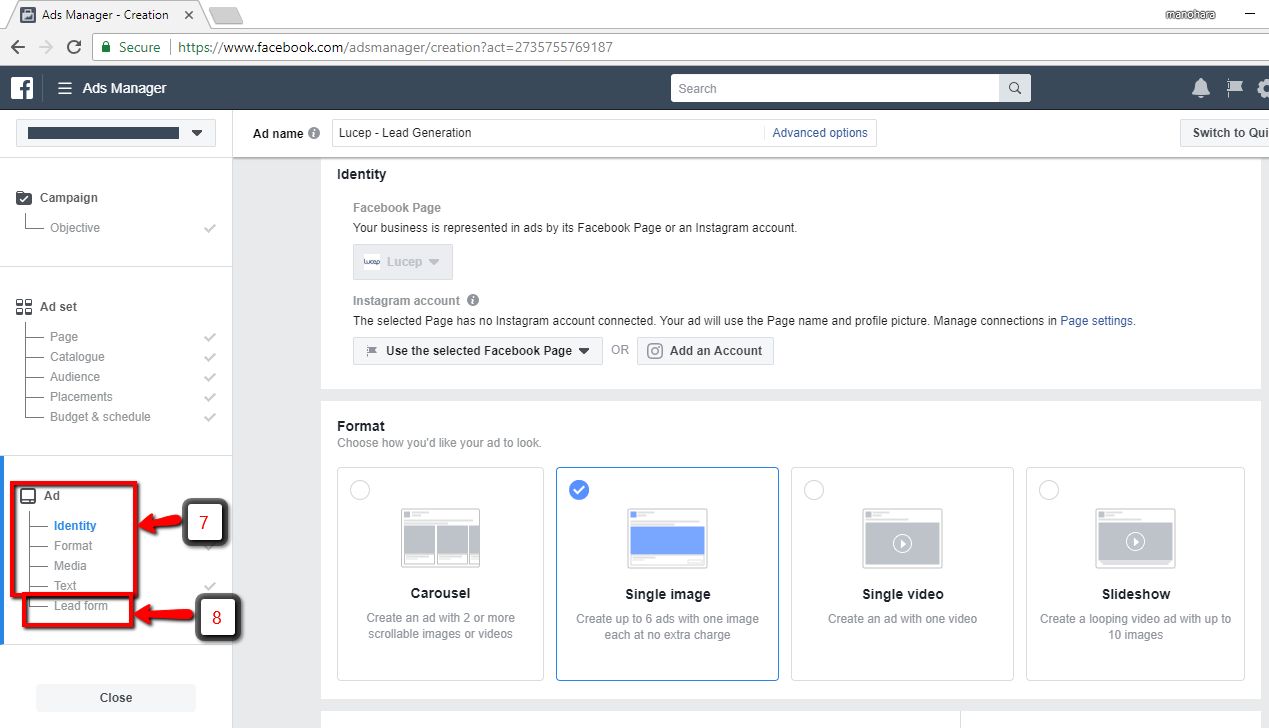 Choose the questions or fields you want your leads to answer and fill up for you.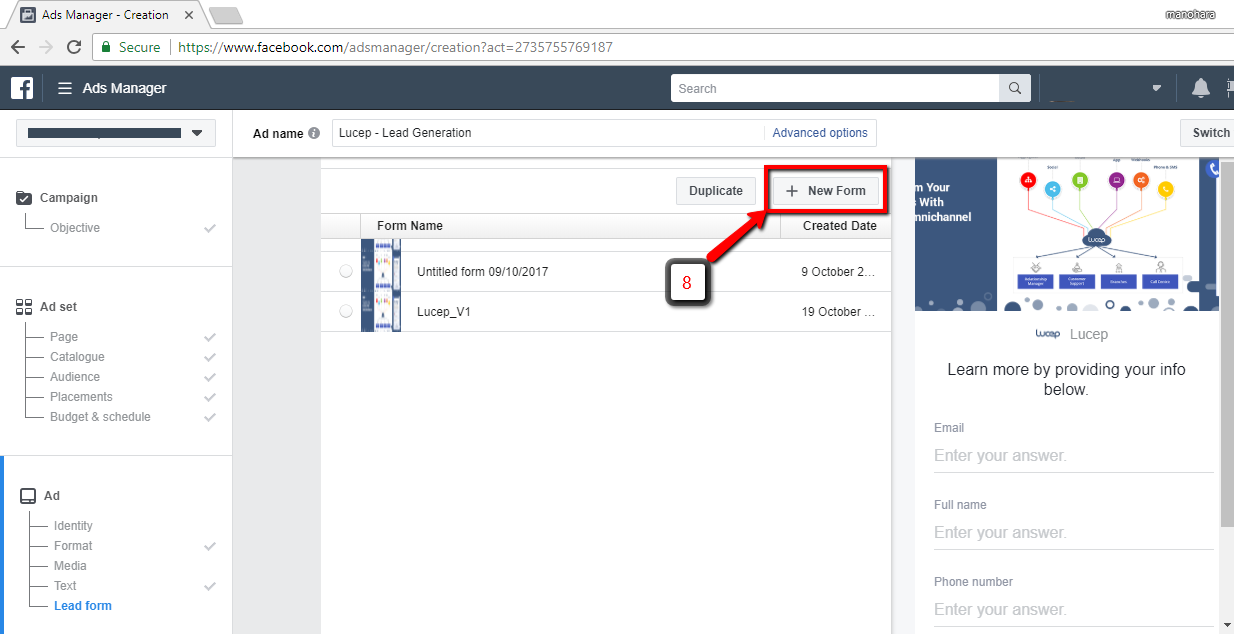 Generate leads from Facebook to your Phone.
Lucep has partnered with Facebook to integrate directly into their lead ads platform. This new platform allows you to add fields to your Facebook advertising.
Once a prospect has filled in their details, Lucep will notify the correct team to respond to this lead. It allows you to better understand what ads are generating better quality leads from Facebook and focus your spending to get a greater ROI.