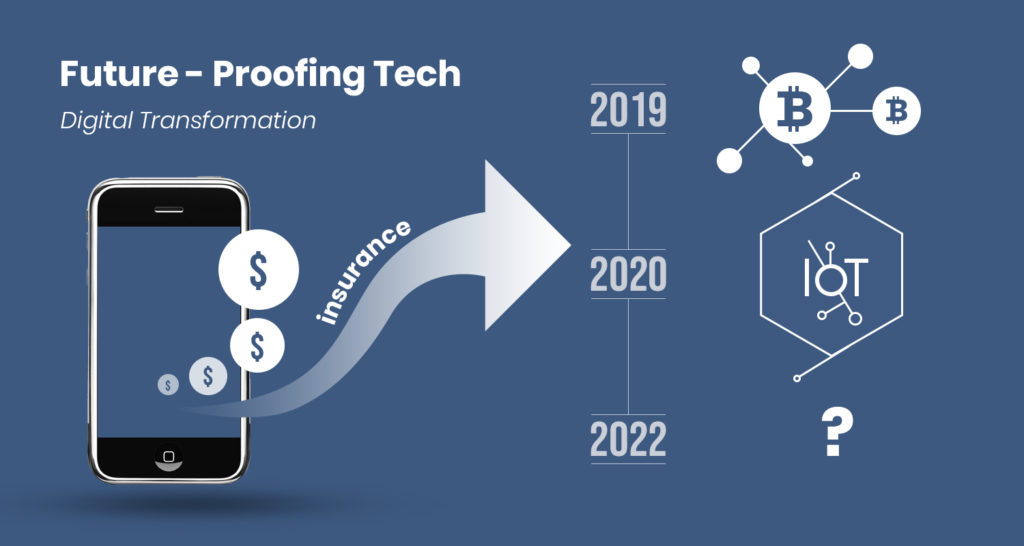 Our business is providing smart lead distribution and sales acceleration for insurance companies, so we're knee-deep in the digital transformation initiatives our clients undertake. A lot of them have initially looked at it as an IT upgrade, until we demonstrate the benefits of customer-centric business transformation.
The challenge for us, as a customer advocate, is that these benefits are morphing at light speed, moving forward with the latest disruptive innovations.
The definition of digital transformation in insurance today is to enable online access to insurance products in a way that improves customer experience and creates new revenue streams and channels to connect with the customer. You have to factor in:
Providing data access to insurtechs and other partners so they can innovate and develop apps.

Connected insurance using wearable technologies and smart connected devices on the IoT.

On-demand micro insurance embedded into your life and activities through technologies.   
What will be the future of insurance after this frenzy of digital transformation? What is your definition of digital transformation in insurance today, and what could it be next year, or in 5 years from now? I'm going to share a couple of examples that have made big news recently to highlight what the future is going to be like.
Let's say you're going to work today – what kind of insurance are you going to need, and how will you buy it?
In-trip micro insurance policies at Rs. 1 from Ola
Ola Financial Services is the financial services arm of Ola, India's largest ride-share program and Uber competitor. The company recently announced that Ola customers are taking advantage of over 20 million in-trip insurance policies every month. These are micro insurance policies, priced starting Rs. 1 (that's less than $0.014), uniquely designed to cover risks for their customers only for the duration of the cab ride.
Factor in the volume of business Ola does – App users across more than 110 cities connecting with over 1 million cabs, auto-rickshaws, and taxis.
"At Ola, we are committed to building innovative solutions that can help build a reliable experience for millions who use our platform every single day…We continue to work on such unique propositions that will transform the mobility experience and beyond, for a billion Indians whom we look to serve," said Nitin Gupta, CEO of Ola Financial Services (OFS), in a statement issued by the company.
This will just be the beginning of short-term or micro insurance market that is developing around the world. This is where insurance is being used only for a short period of time while the customer requires it. For example, you only pay property insurance on your skis when you are out skiing, and not for the 11 months that they sit in your closet.  
$3B Personal cyber insurance market by 2025
Smart homes, digital identities, IoT connected devices, shopping, streaming music and more – all of it constantly under the threat of a cyber attack, theft, hacking, malfunction, etc. Not many insurers have a product designed specifically to tackle all these activities we do every day, but that's where it's heading to – as digitization takes root in everything we do.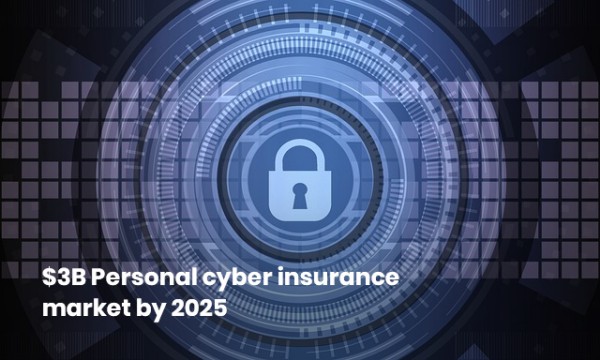 According to a publication from reinsurance company Swiss Re, this personal cyber insurance market is expected to grow to $3 billion by 2025. The company offers a customizable cyber insurance product development toolkit for the personal lines segment called Cyber Product Suite. With over 978 million adults affected every year by cyber crime, this is a key area that insurers will need to focus on in their own digital transformation, to keep up with digitization in other sectors.
Wearables and the workplace
Now you get to work, and you're exposed to other risks – construction sites, manufacturing machinery and equipment, industrial chemicals, fire hazards, work stress, and more. We've been told almost every year in the last decade that this will be the year that wearable technology comes of age. But it never did…until now. Well, here we go again. 2020 vision for wearables to play a key role in the workplace – if insurers require clients and the insured workers to make use of wearable technology.

AF Group, one of the specialty writers of workers compensation insurance, is testing an innovative program to make workers use wearable technology devices on a platform developed by Makusafe.
The Makusafe platform gathers insights that helps companies take proactive steps to improve workplace safety and their workers' health. It also helps deliver the services that insurance carriers offer to their clients. This video shows how they enhance workplace health and safety.
Smart people reduce loss costs
The above example of wearables in the workplace is part of a larger trend of smart people who are reducing their own premiums, and loss costs for carriers, because they have agreed to share their physical data and be advised by insurers or their health partners.
A few examples of this most important trend of connected insurance:
Vitality by John Hancock – A behavior change platform that rewards customers for the everyday steps they take to live longer, healthier lives.

Humana health coaching for employer group segment, in partnership with FitbitCare.

MLC On Track program offers 5% off your life insurance premiums in the first year.

The Attain by Aetna app, designed in collaboration with Apple, combines your health history with your Apple Watch activity to offer personalized goals and rewards.

GoActive from Max Bupa Health Insurance, with up to 20% premium discount on achieving the desired health score through personal health coaching, launched in partnership with GOQii.
Vishal Gondal, Founder and CEO, GOQii, said in a statement that "We are very excited with the opportunity of combining digital health and insurance on the same platform and creating a consumer-centric offering."
This is where the next generation of insurtech meets the trending future of insurance – start using technology to help your customers live better – to proactively improve the quality of life and health of your insureds, and so reduce loss costs.