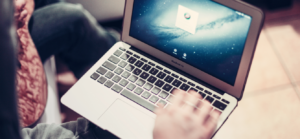 The beauty of the web is that the next stage of innovation and technological advancements is necessitated by the excessive growth of the previous phase. The reference here is that the increasing popularity of easy click to call is caused by the massive growth of pay per click ads on the web. These ads are now so well known that people just won't click on them. Also, the rise of mobile web usage makes it harder for the pay per click ad model that has worked so well on desktops and laptops.
With the merging of offline and online sales into a single stream that ends up in a CRM or other lead management system, it's now more critical than ever for every business to build website traffic and start generating leads online. But with over a billion active websites jostling with each other and an ever-increasing number of mobile apps, it's now even more difficult to get more sales through PPC targeting.
In order to get past these hurdles and bottlenecks, make use of easy click to call and these other sales tools to build website traffic.
How Easy Click to Call Helps Build Website Traffic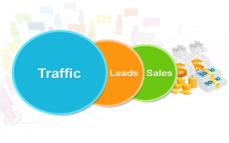 The key to growing website traffic is repeat visitors. You can't grow your visitor base if no one comes back. In order to get your website visitors to keep coming back, you need to follow some basic rules:
A) Create content targeting your ideal customer personas;

B) Engage visitors and encourage them to become a part of your user community;

C) Engage them on other platforms such as social media and email newsletters; and

D) Respond instantly to their queries and comments.
In order to do A, B & C, you need to know your website visitors, which means you need highly accurate and actionable traffic analytics. For D, you need an instant response tool that allows you to talk to your website visitors as soon as they try to reach you.
The good news is that easy click to call will do D for you, and then give you all the traffic analytics and lead generation / conversion data you need to work on A, B & C.
In case you're wondering what's the big deal about instant response, here's some eye-opening stats that make the case:
– 63% of buyers give their business to the company that responds first;
– Instant response will increase lead generation by up to 47% and lead conversions by more than 72%;
– Responding to a lead within 5 minutes makes you 7 times more likely to qualify a lead, as compared to those who respond back in an hour, and 60 times more likely than a competitor who responds back after 24 hours or more.
When you combine this kind of instant response to website queries with engaging content that your users want to read, the number of leads generated and converted are likely to shoot up fast.
How Live Chat Helps Build Website Traffic
Live chat is another way to connect instantly with your website visitors, while they are still on your site. It has its pros and cons, and it's traditionally been used as a customer support tool. But there are sales tools now that allow you to make more of live chat than just helping solve customer problems.
For example, Zoho CRM users can integrate the Zoho SalesIQ module into it. This SalesIQ includes not just live chat functionality, but also analytics and visitor tracking. So when a lead on your website asks for live chat, the representative responding to the query has a dashboard that shows the lead's demographics, previous interactions and other pertinent information that helps close the deal.
All of this data then gets piped into the CRM, which is great news for other sales reps who must then follow-up with the lead and get to see all that hard data.
Again, it's this kind of instant response and targeted data that leaves website visitors highly satisfied with your website, and that is what makes them come back again. It helps you build more and more website traffic.
How CRO Tools Help Build Website Traffic
With reference to those first three user engagement points A, B & C, one highly effective technique is to use conversion rate optimization (CRO) tools to tweak your website.
For example, an A/B and split testing tool or platform such as VWO will provide you hard and actionable data about how to increase sales and conversions. The functionalities you get include:
– Create fast and easy multiple variations of your website;
– Track conversion goals and metrics including signups, revenue and clicks;
– Statistically valid results that will help you choose the web page version that is more effective.
VWO is an easy to use platform. You load pages behind a login wall, and build campaigns visually within minutes. You don't need to be a sales expert or analytics guru, and no coding is required to use such tools.
The more you improve your website, the more traffic it will attract, and that will all be targeted traffic that has proven to convert well, based on your test results.
How SEO Tools Help Build Website Traffic
One of the essential things you need to do to improve your website and get more leads online is to make use of SEO tools that will help build your website and widen your reach. I'm going to make it easy for you by listing all the SEO tools that we use for various content research, creation and marketing functions.
Keyword Research – SEOProfiler; and Google Adwords – Keyword Planner
Traffic Analytics – Google Analytics
Google Rankings – Search Console (webmaster tools); and SEOProfiler Top 10 Optimizer
Website Performance Check – Compare Me tells you your traffic rank, reach, website speed and usability.
I'm fairly certain that if you make use of all these easy click to call, CRO and SEO tools, you will end up building your website traffic up to a level where you start seeing sustained increase in leads and conversions. At the very least, you will have a much better website that your users will like and keep coming back to.