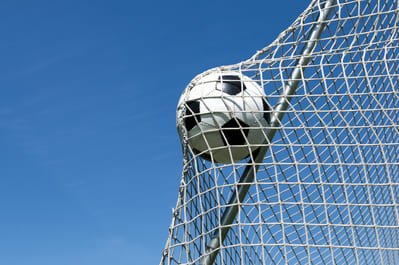 With numbers like these, you're going to be left behind if you don't jump on the website marketing train. But before you start, take some time to set the goals for website marketing. The success of all the decisions and plans you have in your marketing plan depends heavily on the goals set by your organization.
These goals could be set to achieve actions – something as simple as getting website visitors to fill up call-back request forms as a lead generation technique. It may just as well be about getting more traffic to your website by acquiring a large number of webinar/events signups.
Instead of just giving you a laundry list of goals, we have broadly categorized them into a step-by-step goal approach you need to take in order for this to work like a charm.
Website Traffic Goals
If nobody sees you, you do not exist. This fundamental law has a similar impact on today's "Internet of Things" where you do not exist if people can't find you online.
Your website traffic goals should be not only to get more visitors to your site, but also to increase the conversion rate of your site.
Jeff Ferguson of Fang digital marketing fame, handling clients like Hilton hotels and local.com, has said that "if you give yourself a goal based on a non-money making metric (in this case: increasing traffic), you'll chase that metric instead of the money and you'll end up making decisions that may just increase traffic, but without increasing leads, revenue, sales, or whatever it is your site actually does to survive."
So all your efforts should be directed towards attracting visitors to your website who actually care about what you offer, and want to buy it (as opposed to someone who just wanders in accidently). In other words, your website traffic goals should be to not just attract more traffic, but to reach more of your ideal customers and draw them in to visit your site. It is more valuable to your business to get 500 interested visitors than 5000 accidental or uninterested visitors. Don't make the mistake of thinking vanity metrics are good for business.
Lead Generation Goals
85% of B2B marketers say lead generation is the most important organizational goal for them for the next 12 months. – Content Marketing Institute, 2015
Website marketing is the best way to get a steady pipeline of leads at a low CAC (customer acquisition cost). If you do it right, your website becomes a central hub of all your online marketing strategies, and will bring in more qualified traffic.
Once your website starts getting traffic, your next job is to 'convert' those website visitors into leads. A website converts a visitor into a lead by getting that visitor to provide their email, name and/or contact information via a website callback tool.
Sales – Lead Conversion Goals
Small changes on your website can have a big impact on how you convert website visitors. A few key points you need to remember that will increase your conversion rates are:
Increase website credibility

Highlight your expertise through your content

Update your content often

Aesthetics – Colour of buttons, placement of elements, etc.

Talk in the first person to connect with visitors

Make it easy to contact you; and

Make your site user-friendly and fast
Branding Goals
Today, 97% of all consumers search for local businesses online. A full 88% of these consumers who search for a type of local business on a mobile device will then call or go to that business within 24 hours. That's indeed a pretty sight for the ones that already listed in the local listings and on the minds of the people, however not so much for the others.
Another key insight is that 54% of people don't trust brands. Much of this distrust comes from broken promises and companies not delivering on client expectations. Hence, listening and engaging need to become important aspects of your branding campaign.
The conversion rate for referrals to a B2B business is close to 50%, which is far higher than what you get from search engines, social media, email marketing, etc. If you manage to hit your branding goals, you'll get more referrals from people and businesses who are your customers, and these leads have a much higher conversion rate.
All of the above mentioned goals aren't just a one-time thing that you do as a startup. It needs to be an ongoing effort that permeates your culture and processes as a business. At the end of the day, the true measure of your success – your branding goal – is not just in getting customers to buy from you, but to also turn them into fierce evangelists of your brand.