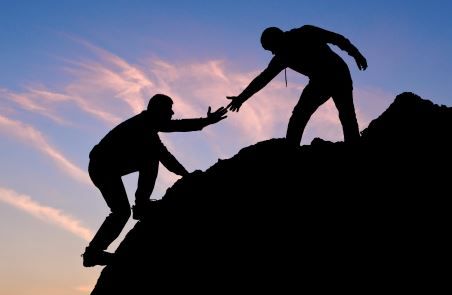 One of the things we do regularly on this blog is to seek out sales experts and ask them for tips, solutions and best practices for common challenges and sales processes. One such topic that gets covered a lot is lead generation, management and conversions. This covers everything from prospecting tips and tools to best lead response techniques, what should be your sales pitch, etc.
One common theme that keeps popping up from most every sales expert we talk to is that you have to sell customers solutions to their problems, instead of trying to pitch your product. The articles and experts listed below all focus on this theme of helping leads instead of selling to them
5 Best Sales Approaches to Increase Sales
Essential Components of the Right Sales Pitch
How to Get Relevant Information From Sales Leads
The idea is to prepare and get to know as much as you can about a lead before you even talk to them. Then listen to what they say, understand their needs and problems, and offer your help and expertise to solve these issues. That positions you as an expert in your field and a trusted consultant, instead of a sales rep who wants to close the sale and move on to the next one.
To get more such valuable sales tips and techniques, Lucep has been organizing offline sales events in many of our markets. One of these events titled "Sales for Startups" was held at the BHIVE Workspace in Bangalore. The video clip below from this event offers actionable sales tips to engage your leads, listen more instead of pitching, and build trust by offering solutions to your customers' problems.
This is what I said at this event, in response to an audience query about asking the right questions before you start selling.
"I think one of the interesting thing is if you come from a point of view of trying to help, as opposed to trying to sell. And I think that a lot of salespeople get very caught up in the rush of the deal and the desire to close. But if you come from where, let me help you, right, let me see what is it that I can do for you, right. I might not be able to do anything for you, right. There are lot of times we have told customers, hey look, I don't think our product is right for your company, right, you are not going to get the value from it, so maybe you wanna use something else. But I think if you come from the point of helping as opposed to… yes this is the perfect thing for you. It doesn't matter what your problem is, you will find that there would be a bit of a difference."
How to Help Leads Through Instant Response
As part of this process of helping our customers find solutions to their problems, Lucep regularly seeks feedback from our existing as well as potential clients. One of these exercises was conducted for us by a team of researchers from the International Business Development (IBD) program at the Haas School of Business, UC Berkeley, California. They did a study of the B2B SaaS sales market for Lucep, which included detailed interviews with many of our clients and others in the same space.
An interesting thing that came to light during some of these interviews was that fast or instant response to sales leads not only helps you qualify more leads before the competition, but also helps in other ways such as shortening the sales cycle and helping anchor the process.
The IBD report notes in their report that fast response and first response has a psychological effect – the benefit of anchoring – the theory that consumers will be biased towards the first information that they hear when making subsequent decisions. For example, Sarfaraz Rhydan, solutions engineer at SaaS startup Sift Science, told the IBD team that "In a competitive environment, being first matters a lot since it drives how that prospect thinks about buying the product. A mental model is framed about how to view the world and being first gives you an edge to set the stage."
Now this is where things start adding up, right? In the first part of this article, all our sales experts are saying that it's important to listen to your leads, understand their needs and problems, and help leads instead of selling to them. Next up, Lucep customers are telling us that you can position yourself as a trusted consultant and get an edge by simply being the first to respond.
Additionally, the IBD report adds that the advantage in terms of sales is that fast response ensures that your company is one of the solutions being considered in the purchase decision. When a buyer is looking for a solution, they will reach out to multiple product vendors to learn more about each company's value offerings, pricing structure, etc. For example, if a buyer gets a response from 10 companies, they will likely not consider all 10. Rather, their research will be limited to the first few to respond. So being the first to contact a lead virtually guarantees a spot as one of the shortlisted few products being seriously considered by the buyer.
To sum up this article: The question is – Why help leads instead of selling to them? Because it builds trust, establishes your expertise in your field, and puts you on the shortlist of sellers being seriously considered by the buyer. How to do this? Being the first to respond to leads will help you engage in a conversation and suggest solutions, instead of being forced to make a sales pitch. As the first to respond, you can direct the buyer's journey in a way that the purchase decision ends up in your favor.