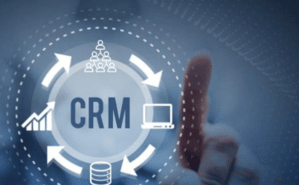 When you're considering adopting sales technology, the first thing that comes to mind is a CRM, and Pipedrive is one of the world's most popular CRMs. But CRM alone is not enough.
The table below lists the most useful features of Pipedrive, as well as capabilities that Lucep provides. This will highlight why it is important to augment your CRM and its capabilities with pre-CRM marketing automation.
Lucep vs Pipedrive CRM feature comparison
| Sales funnel requirements | Pipedrive Matching features | Lucep Matching Features |
| --- | --- | --- |
| 01. Creation of sales funnels for each channel. | ✅ | ✅ |
| 02. Integration with Brand and Dealer website forms. | ✅ | ✅ |
| 03. Integration with Facebook Lead Ads for Automotive | ❌ | ✅ |
| 04. Integration with Google Adwords landing pages. | ❌ | ✅ |
| 05. Instant push notification of web and social leads. | ❌ | ✅ |
| 06. Abandoned form data | ❌ | ✅ |
| 07. Lead tracking | ✅ | ✅ |
| 08. Sales performance tracking and reporting | ✅ | ✅ |
| 09. Mobile app | ✅ | ✅ |
Integrating Pipedrive with Lucep's Pre-CRM automation
Since our solution (Lucep) automates a major section of the marketing funnel, we pipe leads straight from the website to the sales funnel in your CRM by integrating Lucep with Pipedrive.
As a parallel process, Lucep callback also distributes leads to the right sales team member. This is how it works: A prospect on the website makes use of the Lucep widget or form to request a callback. They enter in their name and number, and the service requested.
The lead is piped into the CRM as a 'Deal' under the Lucep funnel (there are other funnels for leads generated directly from other channels). The owner of the deal is the sales executive who handles that service.
At the same time, the lead is also distributed as a push notification to the sales rep who has been assigned the deal in Pipedrive. As the deal progresses, Lucep's omnichannel customer engagement process tracks all customer interactions across channels, providing actionable lead data from the CRM to your sales team as needed at every stage.
Lucep features that complement your CRM
The advantages Lucep users have over leads distributed from a CRM is that Lucep integration allows you to:
1 . Get instant MQL push notifications on the phone whenever a lead is raised on your website. Your sales team can talk to an interested buyer while they're still on your site.
2. Lucep collects marketing-qualified leads from all channels (website, Facebook, email, etc.) and pipes the leads to your CRM as well as your sales team.
3 . Lucep enables omnichannel response to leads by piping lead data to your sales team at the moment they need it – on any channel.
4. Lucep can send you lead data even for partial form fills. Making use of this feature can increase sales revenue by up to 15%.
All told, companies who are already using a CRM and add Lucep to their lead distribution sales stack can very nearly double their conversion rate by enabling instant omnichannel lead response, and by providing you more powerful analytics and lead data.
Last updated July 13, 2021.