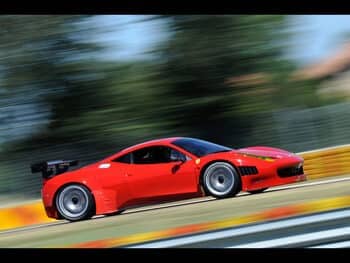 One thing that B2B marketers lose a lot of sleep over is the need to generate more leads. It's hard to focus on the lead source or quality when your sales pipeline is running on empty or fumes, so the first issue that Sales Acceleration tackles is about how to increase lead generation for your business.
To generate more leads, you can scale the B2B marketing you are already doing, and/or launch a whole new campaign. But are you really making the best of what you already have? There are some really useful marketing and sales tools that can squeeze a lot more leads and conversions out of your existing sales pipeline. But before we get to the tools and tips to increase B2B sales, I'd like you to take a look at some data about lead sources.
The above chart is based on data from a series of sales strategy articles co-authored and published, including the one on LinkedIn, by small business coaches Paul Lemberg and Jerome Knyszewski. In this article, they explain how efforts focused on the right lead source will reduce customer acquisition cost (CAC), in addition to other tips to improve your B2B sales conversion rate. For most businesses CAC is a critical metric as it looks at how much you are spending to get a customer. This helps you to understand the ROI from that channel and allows you to compare its effectiveness against other channels.
Now take a look at some Hubspot data on lead sources. Specifically, it shows the percentage of B2B sales leads from different sources. It's not what you might expect, since things that people consider very important these days – social media, blogs, etc., come quite far behind email marketing, organic search traffic (SEO), and a mysterious "Other."
(Where do Marketers Get Leads?)
The bulk of the "other" that the Hubspot data doesn't expand on is your business that's hard to box into any one specific lead source.
Humans are not linear creatures, we do not just read one blog post and then sign up and buy. A typical online B2B customer could meet you at a trade show, read a blog post your write, follow you on Facebook, sign up for a free trial and then buy. In this case it becomes very difficult to attribute this success to one single channel.
This is the tricky part about the digital marketing mix, it is exactly that a mix. There is no one silver bullet that will get you all the leads you want, you need to constantly be reaching out and trying different avenues.
So here's the question – Are you focusing on the right B2B lead sources such as referral business and email marketing? More importantly are you making the best use of the visitors you are already getting to your site?
How to Increase Your B2B Referrals
When it comes to B2B referrals, there's no better way than targeting influencers in related businesses. For example, pharmacists and pathologists get the bulk of their referrals from doctors. Vehicle insurance companies get their referrals from car dealers. What industry sector is your main source of referrals? Find out and target the biggest businesses in that sector as your source.
Apart from this, you can also set up a framework for increasing referrals. The two key things that you need to do is provide an online mechanism and then incentivize it. For example, you already hand out visiting cards to your customers. But you can also send them an online form asking them to refer people. If you want to do this, do a web search for "free referral form template" and make use of the form you like.
You can also embed an email forwarding button or form into newsletters, asking your customers who receive the newsletter to forward it to people they want to refer to you. Email marketing and list management tools such as ConstantContact and MailChimp already have this feature, so you don't have to do anything other than enable it when you send out your newsletters.
Taking it one step further, you can create a referral (affiliate) program and provide each of your customers a unique ID and link and the creatives that they can use to promote your business to their friends, business partners, vendors, customers, website visitors, etc. You can use a free or premium affiliate program script to set up and manage your own referral program, but signing up with a referral program provider and manager such as CJ by Conversant (formerly Commission Junction) will make it far easier.
B2B Sales Acceleration and Instant Response Tools
Sales acceleration is all about doing the most you can with the visitors and leads you are currently getting. You need to make sure that you are maximising the value from each interaction with a prospect or lead to increase your conversion rate.
You put in a lot of effort to crank out and send a great email pitch, and then wait for a response. If there's none, you wait for a day and then you call, hoping that the lead has read the email you sent. If not, this is what the call will be like:
You – "Sir, have you read the email I sent you?"
Lead – "Email? I don't think so. I've been busy. Let me check, and I'll call you back after I read it. All right?"
You – "Yes, Sir. Of course."
End of call, and you are now left hanging again, and you can't call one more time without looking desperate. In other words, your sales process for this lead has gone entirely off the rails.
You can eliminate all this uncertainty and guesswork by using a sales email tracking and analysis tool like Toutapp or Sidekick (free Hubspot sales tool). The tool will notify you when the recipient opens the email and clicks on a link in it. These trackers are highly effective B2B sales tools.
Another aspect that has a significant impact on lead generation and conversion rates is your lead response time. An instant response to a lead gives you a better chance of closing the deal, because a full 63% of B2B customers give their business to the company that responds first.
B2B sales are more relationship sales than B2C sales. When a company is the first to respond to a lead, they get a head start in being able to control the conversation with the prospect. Make sure that all the best benefits of your product or service are the ones they measure your competitors against.
Responding quickly to online leads also gives a very positive impression of your company in the eyes of your prospect. You are there when he needs you with the information he is looking for. This is very valuable in the B2B sales process where companies are looking for long term relationships and not just a one off purchase.
There are quite a few sales acceleration and fast support tools available, but which one should you select? The magic word that a B2B buyer needs to hear is ROI. In this case, what kind of increase in B2B sales should you expect if you invest in a tool that helps you better respond to leads?
Lucep – 47% increase in lead generation; 72% higher lead conversion rate
Visitlead – The average order value from users who use the live chat function is around 15% higher than those who don't.
Insidesales – Accelerate your sales and increase your revenue by up to 30% in 90 days.
In sum, you can get more B2B sales by focusing on traffic from the right sources and making use of the tools so you can respond as quickly as possible to convert that traffic into paying customers.
If you need ways to generate more leads for your business check out some of these other article.
Are you missing out on these valuable sources of B2B leads
Exclusive Interview with Cold-Calling Guru Art Sobczak
How to get more B2B leads from the internet