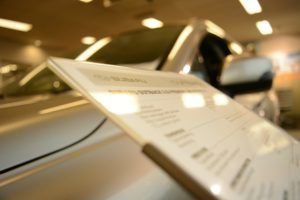 There's a reason that the world's largest car brands and dealerships work with Lucep to uberize their digital lead management and customer engagement process.
A few years ago, we engaged a research team from the IBD the Haas School of Business, UC Berkeley, to conduct a study about B2B SaaS sales in India.
Car dealerships is one of the verticals Lucep was told to focus on by the IBD team. Now we have to come up with a dedicated solution for automotive brands and dealerships.
What software do car dealerships use?
The thing is that car dealerships don't just use a CRM as a standalone solution to increase sales. Our customers integrate all kinds of third-party tools that they already have with their CRM or DMS. So we have a fair idea of what software car dealerships use. Here's a list of the top selling tools for car dealerships.
1. Instant response callback to talk to online car buyers.
A McKinsey study says that 10 years ago, buyers visited five dealers before buying a car. But now they only visit 1.6 dealerships, on average. More than 70% of car purchases in the U.S. now start with research on the internet. You can get all the information you want online, including car purchase quotes from multiple dealers.
So by the time your average car buyer hits a showroom, it's because they have already made a decision, and simply want to kick the tires. So you need a tool to assist buyers with their research online, provide a quote, and position yourself as the first showroom to visit once the buyer has decided which make and model to buy.
This is where Lucep, an instant response callback tool, can be of great assistance in helping car dealers make an important positive first impression on website visitors. Being the first to contact the customer guarantees a spot as one of the select few sellers seriously considered by the buyer.
This assertion in the report by the IBD team is backed up a study by Professor R. Raghunathan of the University of Texas McCombs School of Business. The study showed that, while buyers do care about comparing product features between competitors for their purchase decision, much of their decision is actually based on an emotional connection.
From a marketing perspective, this means that Lucep's ability to help you respond first to a car buyer can be hugely advantageous because once the buyer decides that they like your offering, it will be hard for the competition to change their mind.
2. Use the Edmunds new car inventory tool.
Let's say a customer is already sure about what kind of car to buy. They go to a dealership page, and it's there, but there's no inventory when they land up to check it out. Then they do the same thing with another dealership, and then one more, and so on… If you don't want to disappoint customers like this, and get car buyers who don't want to go through this process, sign up to participate with Edmunds.
It's a powerful tool for dealers, offering everything from digital solutions to mobile marketing, referrals, and loyalty marketing.
3. Create a virtual showroom using Whisbi.
Whisbi's conversational commerce solution, combining live video, chat and chatbot is connecting online customers in real time to brand and product experts, providing these customers with a revolutionary real showroom experience, all from their browser. We are helping over 75% of the Automotive groups in Europe and USA (including Audi, Nissan, Ford, Toyota, VW and FCA) increase their online sales conversion by emphasizing their digital channels and boosting live engagement on their websites. These groups have experienced, 600% increase in customer engagement, 10 times higher efficiency compared to a standard chats, 40% increase in online conversion rate.
4. Automotive CRM sales app on the go with Selly Lite.
Selly Lite is the mobile app version of this powerful automotive CRM software. You can easily add "fresh ups" using the app's Driver's License Scanner, add inventory, and integrate with your existing CRM. It also includes offline functionality that you can use without Internet or even without a network connection.
5. Full suite of digital retailing tools from Dealer.com.
This suite of retailing tools from Dealer.com goes beyond lead generation. It's plugged into your vehicles page, and will actually enable online car buyers to initiate deals, and provide all the required calculations, provide accurate payment amounts, financing details, etc.