Andy Springer is Chief Client Officer for RAIN Group. Lucep reached out to RAIN Group to share some of their sales training expertise with our audience. Here's a Q&A with Andy Springer, their Chief Client Officer and an expert in high-performance sales.
In these answers below, you'll find RAIN Group's key strategies for sales prospecting, what Andy thinks about the role of sales technology, the impact of the pandemic, and sales tips for managers and leaders to help enable their sales teams and improve performance.
Connect on LinkedIn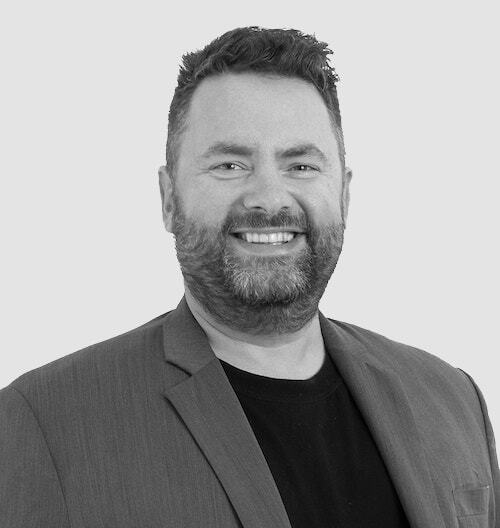 "In our research, we found it takes an average of eight touches to get a meeting with a buyer. Sellers should leverage social media, email, direct mail, and the phone in their attraction campaign."

- Andy Springer, Chief Client Officer, RAIN Group
Question 1
First up, can you tell us about the RAIN Group, and how exactly does your organization help sales managers and leaders?
Andy Springer, RAIN Group
RAIN Group is a global sales training company helping clients improve sales results through training, coaching, and reinforcement. We've been named a Top Sales Training Company by Selling Power and Training Industry for many years.
In addition to our sales training programs that span the sales process, we have programs for sales managers and leaders, including RAIN Sales Management, RAIN Sales Coaching, and Coaching for Action & Accountability.
An important leverage point for many companies is their sales managers. They hold the keys to boosting sales success, yet many of them don't have the skills to manage and coach sellers effectively.
According to the Top-Performing Sales Manager research, we know that the best sales managers deliver a regular rhythm, frequency, and type of sales coaching with their teams, play 10 sales management roles exceptionally well (motivation, development, action planning, talent management, forecasting, etc.), and they lead masterful sales management and coaching conversations. Our training ensures that sales managers adopt the skills and behaviors that correlate with top performance.
Finally, in Coaching for Action & Accountability, sales leaders and coaches learn the skills and tools needed to recognize unproductive habits that are holding their team back and change them in themselves and their sellers - for good. This is a core part of our Execution Assurance process to change seller behavior and improve specific sales skills
Question 2
I read one of the blog posts on your blog about how to fill your sales pipeline, in which you explain how to generate a consistent stream of new leads to fill the front end of the pipeline. Can you tell us more about this, and what is the WAVE framework?
Andy Springer, RAIN Group
There are four key strategies in sales prospecting that we refer to as WAVE.
WAVE Framework for sales prospecting
Winner's Mindset: Your mindset drives your behavior, actions, and interactions. You need to have perseverance and energy to succeed in prospecting.

Attraction Campaign: This is a sequence of customized messages sent to prospects over a period for the purpose of getting a meeting. In our research, we found it takes an average of eight touches to get a meeting with a buyer. Sellers should leverage social media, email, direct mail, and the phone in their attraction campaign.

Value: Top performers provide value in every touch. They provide primary research, customized content, and more. When you reach out, think about what value you can provide a buyer when they accept a meeting with you.

Execution: You can't just have a plan. You need to execute it, you need to put in the work. Sellers who execute prospecting on a consistent basis generate more pipe.
Automated multi-channel qualification of sales leads via WhatsApp, email, SMS and IVR. Enter your details for demo and pricing:
Question 3
What are your thoughts about the role of sales technology, and what changes do you see happening in the next 2-5 years?
Andy Springer, RAIN Group
There are many sales technologies out there that help sellers be more productive and effective. I expect to see the sales technology landscape continue to grow with AI solutions, call analytics, AR and VR, CRM and mobile solutions, automation, and more.
The key is to first determine exactly how you and your organization plan to use the technology to increase productivity, accelerate sales, enhance customer engagement, etc. Too many companies turn to a technology solution without fully understanding how they plan to use it and then they don't get the intended result.
Question 4
Speaking about the future, has the world of sales gotten over the pandemic? Is it going back to the way things were before 2020, or is sales going to continue to be more virtual meetings and less business travel?
Andy Springer, RAIN Group
While events and in-person meetings are open again in many places around the world, virtual selling isn't going to disappear. Video is here to stay. Sellers have learned how to leverage tools to collaborate with buyers digitally.
HubSpot reported that 63% of sales leaders believe virtual sales meetings are equally effective or more effective than traditional, in-person meetings.
I believe we will strike a balance where there is some business travel and in-person sales meetings, but not to the level it was pre-2020.
If your sales team still isn't confident running sales meetings online, the Ultimate Virtual Selling Toolkit offers several free resources to help them succeed.
Question 5
Your 2 top tips for sales managers and leaders on what they can do to help enable their sales teams and improve performance.
Andy Springer, RAIN Group
My top two tips, backed by our latest Top-Performing Sales Manager research, are:
Motivate your sellers for high productivity and performance. According to the research, this is the #1 sales management and coaching skill difference between Top Performers and The Rest. It's crucial for sellers to have a manager who motivates for productivity, but to do so, sales managers themselves must be highly productive - both to drive their own success and inspire their teams. Increase your attention to motivating your team and helping them be maximally productive.

Conduct regular coaching. We analyzed the differences between sellers who receive ad hoc or intermittent coaching vs a regular, ongoing rhythm of coaching and found that a regular ongoing schedule of coaching sessions is positively correlated with a higher seller skill rating. We also found that when managers of top-performing teams deliver regular, ongoing coaching, the seller skills ratings are even higher. Get your free sales coaching plan and checklist today for tips on how to excel in this area.
About: Andy Springer is Chief Client Officer for global sales training and performance improvement consulting firm RAIN Group. He leads their global delivery team, which designs, measures, and delivers every client the results they seek when engaging RAIN Group. Andy is an expert in high-performance sales and co-leads the global mission of RAIN Group to become "famous for client results." He has worked with thousands of sales teams to drive long-lasting sales improvement in SME, mid-market, and enterprise companies over the last 18 years. Read more…