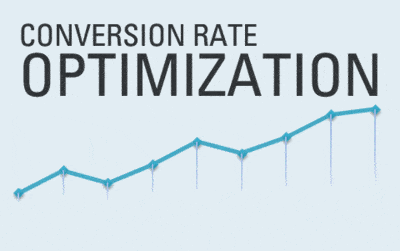 IBM Tealeaf, a leading provider of digital customer experience management and customer behavior analysis solutions, revealed in a tweet that companies spend $92 attracting a customer to their website for every $1 spent converting them once they are on the site. This disparity, and the fact that 96-97% of website traffic typically will not convert, shows how important it is for a business to improve its online conversion rate by using conversion rate optimization (CRO) tools.
It's important because any increase in your conversion rate leads to an exponential rise in profits. Conversion experts state that a 50% increase in conversion rate can result in a 500% increase in your profits. A Venture Beat survey on the ROI from use of CRO tools showed that 34 out of 36 tools generated large returns for 95% of the 2,938 users surveyed, with the average ROI being 223%.
So in this article, I have listed one tool each for several categories of CRO tools that are highly effective, and easy to use and integrate with your existing CRM and other software.
A/B Testing With Visual Website Optimizer (VWO)
VWO is an A/B Testing Tool that permits marketers to come up with various versions of its website or landing pages. It sheds light on the most minute, overlooked elements on your website that could be driving traffic away, whether it's a poorly placed sign-up button or an oddly colored font. This is done with the help of a very simple and easy to use editor – no coding required. You can edit, modify, and remove elements on your web pages through the VWO editor, and then see which version produces better conversion rates and sales.
This multivariate testing software also comes with a number of additional features and tools like behavioral targeting, heatmaps, usability testing, etc. With 100+ features in Visual Website Optimizer, this tool makes sure that all of your conversion rate optimization activities are well covered. Note that A/B testing needs a certain traffic threshold, so this tool will be worth using only when your monthly traffic hits 10,000 or more. Even then, you need to set an ambitious target of a 9% or more improvement in conversion rate in order for the test to be reliable.
Lead Scoring With Infer
This predictive lead scoring tool helps you prioritize all existing and incoming leads inside your CRM, based on a large number of quality internal and external data points, unlike traditional lead scoring where you manually define point values. The CRM history acts as the internal point, while social media, market data, etc. act as the external data points, making Infer a very powerful sales tool for conversion rate optimization.
Website Monetization With Web Page Test
Webpagetest will share with you a detailed video report where you get to see the page-by-page results of all the pages on your website, along with advice on how to improve it. This includes everything from video-capture to multistep transactions, content blocking, etc. The results will provide actionable information including resource loading waterfall charts, Page Speed optimization checks and suggestions for improvements.
Conversion Rate Optimization Using Lucep
Lucep is an instant response call back tool that helps in engaging and converting visitors into customers. Lucep will instantly notify your sales team when a visitor has requested for a call back, giving them vital analytics and data that helps you better understand the needs of your visitors. But it is also a traffic analytics tool that will help you track the optimization improvement in your conversion rate, and provide you with all the other metrics (unique visitors, engagement, demographics, etc.) that you need to understand what your website visitors are doing on your site.
With your chances of even qualifying a lead dropping by 21 times if you respond in 30 minutes versus 5 minutes, Lucep's "instant call back" and "lead notification" feature, along with lead specific analytics and smarter lead allocation, will enable you to increase both lead generation and conversions.
Website Analytics With Mixpanel
Impressive pageviews don't necessarily add up to great conversion rates. Looking at the number of pageviews won't give you any information on your visitors, why were they on a particular page, or what did they do once you have their attention.
Mixpanel helps you solve this problem. It is an advanced analytics platform that helps you analyze visitor actions and optimize funnels. It allows you to see precisely how individuals associate with any website page and how they how they navigate through your site. You can compare your campaign's costs to its conversion trends and later focus on the most effective campaigns.
You can give all these solutions a test run and check out what really works for you as an effective sales tool. Most of these are free and/or will offer you a free trial period to see if you can actually generate more leads and conversions.
Bottomline: There is always room for improvement when it comes to conversion rate optimization, and the most successful companies are those who are constantly testing and improving their digital platforms to create a better experience for website visitors and users.