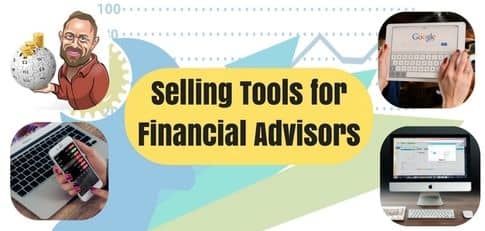 Do you know where you rank, in terms of the financial services industry average for lead generation and conversion rates? The conversion rate for financial services websites are among the highest, with an average of around 10%.
If you're converting less than 10%, then you can do more to improve the returns you get from your investment on website infrastructure and the time you spend on it. The sales software listed below will help financial advisors talk to their website visitors, generate over 47% more leads, and establish a sales process that ensures you followup on all the leads.
1. Redtail CRM: For the last 15 years, Redtail Technologies has been designing CRM solutions in the cloud specifically for financial advisors. You don't pay per user. Instead, the company is offering a subscription per database, that can be used by upto 15 users.
This CRM gives you client and account reports at your fingertips, and automates your entire workflow by generating notifications and tracking activities. You can integrate and sync data from all your existing financial services software such as Riskalyze, MoneyGuidePro and Morningstar to the Redtail CRM.
2. Wealthbox CRM: Another practice management CRM for financial advisors that doesn't have any requirement of a minimum number of users. Wealthbox's pricing is a pay-as-you-go system, with no long term contracts needed. You can start with a 30-day free trial (no credit card required) signup.
It's easy to access and use through any web browser, with no training required to start using it. It's just what a finacial advisor needs to run a practice efficiently.
3. LinkedIn Sales for Financial Services: You're spending a lot of time developing LinkedIn connections and prospecting to generate leads from your connections. Instead, start using LinkedIn Sales Navigator to focus on the right prospects, send Inmail messages to prospects who are not connected, and build trusted relationships faster.
4. Salesforce Financial Services Cloud Einstein: FSC is Salesforce's AI-powered CRM for financial advisors, with features including a Relationship Builder, Map and Groups. Another proactive relationship building feature is the Einstein Opportunity Insights that gives you a peek into client sentiments, mentions and engagement. For example, when your client mentions a competitor in an email thread while your own communications with the client have decreased, you'll get a reminder to reach out and strengthen the relationship.
5.SmartOfficeSmartOffice is a CRM technology solution powered by Ebix, designed for financial advisors. Features include Outlook Exchange sync, DOL compliance tools, client reporting for multi-discipline practices, and powerful client and activity management.