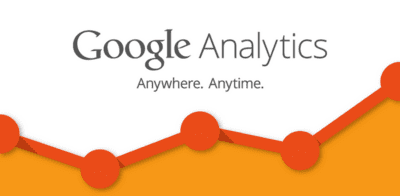 It's hard to rank popular Google products and tools used by hundreds of millions of people and businesses all over the world. But let's take a stab at it. There's Google Search, which is generating 56,433 searches per second even as I write this. Then there's Gmail, Chrome, Google Drive, Google+, Android OS, Google Analytics, Google Maps, Youtube, Adwords, and so on and on…
Two key features that Google has typically maintained across this diverse range of products and solutions is that they are free and easy to use. There's nothing else to do on Google.com. You see the search box, you type in what you're looking for, and it gives you the results. Google Docs and Spreadsheets are just as easy to use if you have been using MS-Office before.
Google Analytics Features
At the other end, the geekiest of this geek's arsenal is Google Analytics, probably a hangover from the early days when it was Urchin. Whether through design or legacy, Google Analytics has a sea of features. In their own words, "Whether you want to boost sales or find more visitors, Google Analytics has the features you need to improve your business."
Here's the full list. Take a few hours and go through it if you must, and answer these two simple questions:
A: Does your website make use of Google Analytics?
B: Do you know how to make use of Google Analytics?
The answer to A will be a resounding Yes, but the answers to B vary, depending on who you are. Developers and some SEO consultants will say yes, but everyone else will be hard-pressed to say they know how to use it to generate whatever traffic and conversion reports and metrics you need to see about your website.
This is where we bring the conversation around to how Lucep can help you. Lucep's basic premise is that we provide you an instant response SaaS tool that intelligently connects leads from your website to a member of your sales team within 60 seconds.
How does Lucep work? Take the trial now.
The way it works is that you add a piece of code (similar to the Google Analytics code you put in your template header) and your website visitors will instantly see the Lucep widget when they open your website in their browser. If a visitor enters their phone number into the widget and requests a callback, it gets routed through to the right member of your sales team, all of whom will have installed the Lucep mobile app on their phones.
This may seem like a self-serving plug, but the backgrounder was essential to the point we're coming to. The Lucep widget and app duo that connect website leads to your sales team also provide the kind of information needed to generate weekly traffic analytics, user engagement and lead conversion reports.
The usefulness of this particular Lucep feature (traffic analytics) was highlighted in a recent study report prepared by a team from the International Business Development (IBD) program at the Haas School of Business, UC Berkeley.
Lucep invited this team to conduct a study of the B2B SaaS sales markets in the United States and India. The scope of their research included interviews with existing Lucep clients, so we got a lot of useful data on all the ways in which the Lucep platform is helping companies.
One of these clients is Evoma, whose business is divided between business centers, banquets, and a hotel in Bangalore, India. Six members of Evoma's sales team across the three segments have been using the Lucep app for over six months. Evoma's Business Manager for Hotel and Business Center services told the IBD team that use of the Lucep app has resulted in a 35% increase in total inbound leads, a drastic reduction in spam, faster response time, and better visibility into website traffic and analytics.
Specifically, Evoma has been able to respond to customers within 5-­10 minutes. They are able to obtain data on visitor traffic, number of inquiries, response and closure time. Furthermore, Lucep transfers the data directly into Evoma's database, where data previously had to be manually entered.
Lucep Traffic Analytics Features
Lucep also sends you a weekly summary report which includes:
1. Website Visitors: Actual count, plus whether it is x% less/more than the week before.

2. Engaged Visitors: Actual count

3. Leads generated: Actual count, plus whether it is x% less/more than the week before.

4. Website visitor summary: Country-wise traffic share and percentage change, breakdown of leads by location, average time spent on your website by engaged visitors and leads, referral source, browser, and more.

5. Sales team performance: Average response time, leads generated, leads converted, etc.
What else can Lucep give you in terms of traffic analytics data? You can see all the data we have on your Lucep web panel, but let me demonstrate how we are trying to make it free and easy for you.
Google Analytics has a "remarketing" feature that shows how you can track and target your website visitors as they click-thru to your page from another site, and when they move on to other sites on the web. You can get this kind of information from Lucep too, but the visitor behavior starts will be limited to sites that are using the Lucep widget.
For example, this article has a link to Evoma above. Both sites use the Lucep widget, so we can track visitor behavior (page views, referral source, time spent on pages, etc.) for any visitor who clicks through from this page on Lucep.com to the Evoma.com home page, and then what they do on the Evoma site.
So you get to track the complete flow of visitors as they move in and out of your website, along with engagement and lead generation / conversion data for each visitor.
The kicker, as far as we are concerned, is that Lucep allows you to see your conversion rate optimization (CRO) metrics. Since Lucep is a tool that helps you get more leads and sales from your website's existing traffic, you need to be able to see the actual improvement in the conversion rate.
Having access to such essential metrics at your fingertips without having to wade through a sea of data, features, reports and customization options is how Lucep augments the traffic analytics you get from Google Analytics.