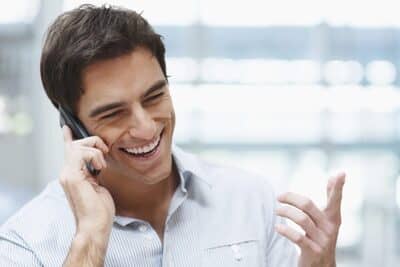 The hardest thing in sales, by far, is losing a deal that you know you had in your hand. The good news is that experience is what you get when you don't get what you were aiming for. Listed below are some interesting learning experiences shared by some very famous sales experts.
1. Importance of social proof.
This is an anecdote from an ebook on social proof published by sales consultant and author Jeff Beals. It's actually a true story of how two sales reps assigned to follow up a lead lost the multi-million dollar deal. The sales manager who got the lead assigned them to this account because they had worked together before, and had landed large deals.
After three meetings, they had hit it off nicely with the client, but were surprised to be told that the client was going with another company, a competitor. Afterwards, they found out that it was very close, but the competitor had a lot of testimonials.
2. How to improve your sales pitch.
This is the story of how star sales closer and best selling author Claude Whitacre learned from 3 fruitless months of selling vacuum cleaners door to door. As he explained in this exclusive interview with Lucep, Claude spent 3 months in his first sales job without actually selling anything.
But then, he broke all the company records, with 22 sales on one city street. How did he do this? Claude meticulously kept notes of every sales call he made, jotting down what worked and what didn't. He constantly improved his sales pitch, and learned from other star sales closers by accompanying them, even though they were from other fields.
The result? Claude Whitacre is now a reputed speaker, selling expert and author of multiple sales books including 'One Call Closing.'
3. Why it's really important to call back leads faster than you do now.
Lucep is an instant response SaaS tool for businesses, so we got a team of researchers from the IBD program at UC Berkeley to talk to people in SaaS and B2B sales to find out more about their lead response practices.
Most interviewees agreed that immediate callback demonstrates he customer that they are cared for and given the appropriate and timely personal attention. Vinod Muthukeishna, CEO of Cloudcherry, noted that "Customers love very fast response and instant callback is encouraged after people sign up for a free trial."
Another interviewee was Karthik Krishnamurthy, head of enterprise sales at Exotel. Their typical response time is 5 hours after signup. Karthik highlighted the importance of fast response through an incident in which a customer did not get a timely callback. Exotel's typical response time is 5 hours after sign­up, but this customer was called back a week after signing up, and asked why it took so long for a rep to respond to help him walk through the product's technical and setup details.
Ashley Minnie from ExtraHop, who has 5 years of inside sales experience growing an SME from 20 to 300 people, said that fast response time is a huge benefit. It typically takes them 1­2 days to respond, and by that time people claimed they had forgotten. Shley said that it would not be a negative to call back extremely fast.
Gurtej Gill from TINT said they implemented a new system so that SDRs call back leads within 5 minutes, and are hoping to see conversion rates increase. They're aware that early contact with a customer (when purchase of product is fresh in their mind) is critical to lead conversion.
Your turn now. Got an interesting sales call story to share? Fail or win, share your experiences below in the comments.