Lucep caught up with B2B tech marketing leader and startup consultant Pradyut Hande to get some insights about product marketing and evangelization, how to make use of martech to improve customer experience, and lots of helpful advice for marketers.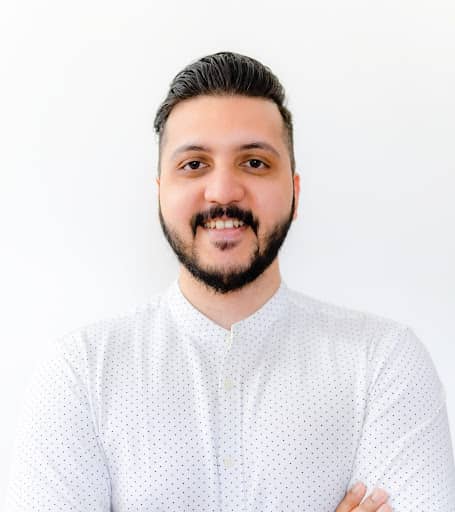 Pradyut is currently Lead Product Marketing Manager for Insider, where he helps leading global B2C brands deliver personalized customer experiences through the power of data analytics and AI.
He has previously set up and scaled tech marketing teams at high-growth SaaS companies such as CleverTap and Netcore Cloud.
His guest articles have been featured in publications such as The Economic Times, Yahoo! News, and YourStory. He regularly speaks at top industry summits in India, APAC, and the Middle East.
Question 1: Please tell us about yourself - what you do now - in terms of product marketing, and about the company.
Answer: Sure thing! I'm currently the Lead Product Marketing Manager at Insider (Europe's 4th and Turkey's 1st SaaS Unicorn). Insider is a cross-channel growth management platform in the martech SaaS space.
We essentially help over 1000 global enterprise brands and high-growth startups connect customer data across channels, predict future behavior and intent with AI, and individualize experiences - all on a single consolidated platform. We work with the likes of Samsung, Lenovo, Honda, McDonald's, Domino's Pizza, Nike, L'oreal, CNN, and many other brands across over 50 global markets.
As a Product Marketer, my team drives the global and regionalized mandate for Insider's Go-to-Market (GTM) Strategy, taking our product to our prospects and customers across focus markets with differentiated positioning and messaging.
We also work on enabling sales teams with competitive intelligence, product-related content, industry-specific use cases, and positioning cues on how to tackle common prospect objections or questions. Product Marketing at Insider also handles Analyst Relations - working with the likes of Gartner, Forrester, and IDC to establish and maintain our position as a leading vendor in relevant reports and magic quadrants in the multi-channel marketing and CDP space. And, finally we also propel demand generation efforts in strategic collaboration with our Inbound Marketing team.
Given the pace and scale at which the company is growing, there's always a lot to do - the key is to prioritize and execute high-impact projects while running data-driven experiments to stay one step ahead of the competition.
Question 2: You've also been a Product Evangelist - can you tell us more about that role, and how it differs from being a Product Marketer?
Question 2: You've also been a Product Evangelist - can you tell us more about that role, and how it differs from being a Product Marketer?
Answer: Just a little origin story about the role of an Evangelist before I dive deeper into this. In the technology space, the term "Software Evangelist" was first coined by Mike Murray at Apple Computers back in the 1980s. It was a specific role created to educate and encourage third-party developers to use Apple's Mac platform; and was done to compete against their biggest competition in IBM. Over the decades, there was Guy Kawasaki and then the late Steve Jobs himself who became Evangelists of the brand.
So, being a Product Evangelist is about putting a human face to the brand. It's about developing and representing the voice of an authentic, transparent, and trusted advisor. It's not about driving sales or generating revenues directly, but instead about spreading the gospel about why the brand exists, what its philosophies and beliefs are, and why their products matter. And, all that messaging has to be tied to an in-depth understanding of the product, market, trends, prospect pain-points, competition, customer, and cultural psychology.
There's actually a very logical inter-play between being a Product Marketer and an Evangelist, so they don't need to be mutually exclusive. As a Product Marketer, I develop the positioning and messaging for my product and identify key markets I want to take it to.
As an Evangelist, I marry all that intelligence to my brand's philosophy and build trust, confidence, and credibility with relevant audiences through the power of strategic storytelling. The objective of both responsibilities remain the same - heavily influenced by Geoffrey Moore's Law of Diffusion of Technology Adoption (taking products to early adopters followed by the early majority to build a critical mass of support).
Question 3: What, in your opinion, is the role of technology in marketing, and how do you see it evolving?
Answer: As marketers in the B2B and B2C space, we've spent the last 15 years or so being obsessed about developing technology and strategies to collect customer data. But, a third-party cookieless future is already on the horizon.
So, the foreseeable challenge for marketers in the next 5-7 years is to focus more on collecting, connecting, and actioning zero- and first-party customer data. Delivering meaningful customer experiences on the bedrock of user consent and privacy holds more value in the long run.
Of course, technological breakthroughs in AI, AR, VR, and Blockchain will help marketers craft and deliver predictive, seamless, and immersive experiences across the retail, gaming, beauty and cosmetics industries, etc. But, none of this technology will be of much use if customer data is siloed, not real-time, dated, or disconnected. So, solving for that eternal challenge will be key to harnessing technology more effectively.
Question 4: In terms of customer experience, how can martech be used to help improve CX, and help organizations get the resultant benefits from improved CX?
Answer: Let me tackle this through the lens of customer engagement, activation, and retention. And, a massive enabler in the martech context to achieve this is through an Actionable Customer Data Platform (CDP). Leveraging this, marketers can deliver memorable, high-impact, real-time personalized customer experiences by:
• Connecting customer data across different sources (web, app, email, offline) and tools in a brand's tech stack; eg. Analytics, Loyalty, CRM, Shopping Cart, DMP, etc. This aggregated data then helps marketers build 360-degree customer profiles, create segments, and then activate this data.
• Orchestrating cross-channel customer journeys across relevant channels and devices. An Actionable CDP also allows marketers the flexibility to engage mobile-first customers on messaging platforms like WhatsApp, LINE, and RCS. Expanding and optimizing one's channel mix is critical to realizing and scaling ROI.
• Personalizing recommendations across channels and devices. While the giants in Amazon, Netflix, and Spotify have led the way in this regard; digital brands can also deliver such hyper-relevant recommendations to get more customers to purchase, consume content, buy more products in a single session, etc.
• Improving targeting by relying on auto-created micro-segments enabled by AI-led predictive segments. An Actionable CDP offers marketers the opportunity to build segments by manually defining rules based on customer behavior (action and inaction), location, weather, etc. But, they can also take the guesswork out of the equation by engaging with super-niche customer segments based on their likelihood to purchase, churn, uninstall the app, open an email, convert with a discount, etc. These predictions are based on historical behavior and personal preferences.
There are other critical capabilities that an Actionable CDP can empower marketers with, but this is a glimpse into how great customer experiences can be delivered consistently - to boost repeat purchase behavior, satisfaction, and loyalty.
Question 5: About the impact of the Pandemic - I read a post where you mention a silver lining. Can you talk about that?
Answer: I said that in the context of how the Pandemic pushed brands to expedite their digital transformation, putting the desire to deliver seamless customer experiences at the centre of their survival and growth strategies.
So, the silver lining came in both digital/mobile-first and phygital brands investing in martech, marketing analytics, and customer data management. This put them in a better position to merge online and offline customer data, improve their understanding of customer behavior and uncover new segments. For instance; an entire generation of urban senior citizens went mobile to order their groceries online.
The entire pandemic also compelled marketers to revisit existing playbooks and think out-of-the-box, especially when budgets began shrinking. We saw the likes of Zomato, Swiggy, Dunzo, PharmEasy, etc. experimenting with their offers, channels, and time to engage with relevant campaigns.
And, finally it also gave customers the chance to distinguish between brands that adopted a human, empathetic tone in comparison to those that merely chased conversions and revenue. And, that differentiator has helped brands benefit from the loyalty of discerning customers.
Question 6: Your advice for marketers, digital as well as offline - a few tips or things they should be doing.
Answer: I can break that down into 3 tenets that I've always sworn by and am sure will hold other marketers in good stead as well:
• Adopt an evergreen learner's mindset for you'll never be the smartest person in the room: The pace and scale at which everything is changing - technology, customer needs, and expectations, market competition, economy, etc. So, it's important to constantly empower oneself and learn. Gaining knowledge through blogs, podcasts, articles, books, and videos on relevant industry trends and developments is important. Upskilling through relevant courses and certifications and learning tools is equally valuable. And, being open to feedback, new ideas, inputs, and strategies from seniors, peers, and juniors will serve you well.
• Don't let the fear of failure cripple you: Not everything that you touch will turn to gold. There'll be some great campaigns and tactics that you execute. There'll be blunders along the way and failed experiments that will shake your confidence. But, you've got to think long-term. Every failure, in fact, is an opportunity to learn and get better. Of course, your scope for experimentation must have the buy-in of the senior leadership and must be well-thought through; but don't let that deter you.
• Be data-driven, but don't be data-dependent: Sometimes it's good to go with your gut instinct!
Question 7: Anything else you'd like to share with our audience?
Answer: Since our conversation has revolved mostly around martech, let me tackle this through that lens. While there are thousands of tech-driven tools to empower marketers, it is critical to realize that these are not silver bullets. These are merely enablers.
It can't be a "set-it-and-forget-it" approach. Since the customer is and will always be king, it is important not to think of them as just segments, cohorts, or data-points on a dashboard.
Humanizing is still the key in the quest for hyper-personalization. So, the future belongs to those brands and marketers who understand how to marry human intelligence and artificial intelligence.