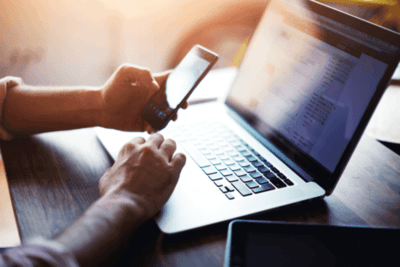 You have read a lot on this blog recently about click to call and callback solutions. We have also tackled tricky marketing issues such as how to calculate marketing ROI, your customer acquisition costs, lifetime value, and also creating service level agreements (SLAs) between your Sales and Marketing teams to define marketing qualified leads (MQLs), sales qualified leads (SQLs), etc.
Now I want to bring these two aspects together to discuss how implementing free call back on your website will help improve these key marketing metrics while also streamlining the transfer of leads forward from marketing to sales.
How Free Call Back Converts Prospects Into Sales Without Marketing Support
Let me give you an example of test automation company Ta3s, whom we like to mention because they make very good use of the Lucep platform. Immediately after signing up for a free trial with Lucep, Ta3s got a request for a call back from a company in another state – at 8:00 p.m. in the evening. Ta3s CEO Sumukha Rao was able to respond back instantly because he had the Lucep mobile app installed on his smartphone.
He got the Lucep notification, talked to the prospect, sent a quote, received intimation from the client that the quote was approved, and then sent them the invoice – all done before any of his competitors could even respond back to the lead. The website visitor was able to find value in Ta3s' offering because of the call back, and agreed to become a customer because of it.
Without the callback tool, Ta3s would have had to spend a lot on marketing efforts to reach that same prospect and bring them to a position where it becomes a sales qualified lead.
This is how instant response to leads using free call back can help you close sales without marketing support. Did you know that 63% of buyers give their business to the company that responds first?
It's especially important when you are a small business trying to compete with more established competitors. You must be the first to respond back to a lead, and close the sale or qualify it before anyone else enters the fray.
How Free Call Back Helps in Customer Marketing
Call back also helps reduce your costs when it comes to customer marketing – where you're selling to your own existing customers. This is an acknowledged method to reduce your customer acquisition cost (CAC) and increase the average lifetime value (CLV or LTV) generated by a customer. So keeping customers satisfied and loyal is the best thing you can do to increase sales without adding to your costs.
An AmEx survey also notes that 86% of consumers are ready pay more for a better customer experience. You just need to deliver on excellent customer service, and your customers might even be willing to pay higher prices.
Responding instantly to customers who reach out to you, and then helping them with their query, is by far the best way to engage and satisfy your existing customers, and get more sales from them. A callback tool will help you do this, in the process improving your customer service, CLV and other marketing metrics that matter a lot.
This is far more important today than it was a few years back. Google and research firm Ipsos recently looked into the use of click to call in mobile search. The study found that around 94% of smartphone users have needed to call a business directly when searching for information. So what happens when you don't have a free click to call or callback tool implemented is that these visitors end up buying from a competitor whose website has this feature.
How to Implement Free Click to Call or CallBack
There are two ways to implement free click to call or callback on your website. One simple way to do this is make use of the tel: schema. All you have to do wrap the phone numbers mentioned on your site with the tel: meta tag. You can find out more here.
While it's simple and free, the problem with this approach is that it doesn't do anything else. Yes, people can click to call you if they are using a mobile device. But that's about the same as a person going to you contact page, getting your number and calling you. It also doesn't address laptop and desktop users trying to reach you by phone.
People getting your number from your site and trying to call you is inbound marketing. It's better than outbound cold calling, but nowhere close to the lead generation and converting power of instant call back. That's the impact of a business calling back an interested buyer at exactly the moment when the buyer wants to talk to you.
Also, you already know the name, phone number, demographics, recent website behavior and other analytics data about the lead – before you even talk to them.
How do you implement this callback feature on your site? Sign up for a SaaS subscription service. Way it works when you sign up with Lucep is that we send a small snippet of code to your registered email ID that you add to your website template. Download our app to your phone, and you can now start talking directly to all your website visitors, regardless of whether they're accessing your site on mobile, laptops, desktops or Tablets.