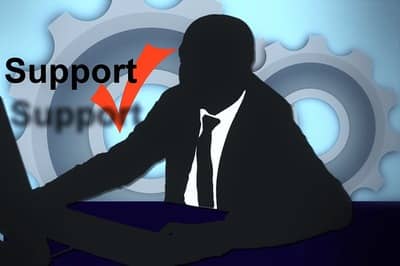 One of the strategies we're deploying at Lucep is to market our SaaS subscription service to businesses that already use live chat on their website. The theory is that since you're aware of the importance of real-time response to website leads, we don't have to convince you to adopt sales acceleration technology such as Lucep which connects you directly on the phone to website visitors.
Combining this with our digital marketing strategy of addressing our customers' needs, I'm going to share some research on increasing conversions. Specifically, this post addresses the issue of how to use live chat transcripts as a CRO technique. These are the guides and best practices from the most popular live chat providers on how to use transcripts to increase website conversions.
1. Website improvements and digital marketing strategies based on data from chat transcripts.
This in-depth guide for analyzing Olark chat transcripts and increasing conversions is from Giles Adam Thomas, founder of Whole Design Studios. He explains how they increased their conversion rate by over 176% by making website copy changes based on an analysis of their live chat transcripts.
The steps explained for getting this data from your chat tool are as follows: Go to the transcripts tab and export the data as a CSV file to a spreadsheet (or your CRM – see below).
Find the chat categories that are most commonly requested, and list them in order. Collect all the quotes in a category, and run them through a word cloud tool. The words you get most frequently are the ones you need to be focusing on in your content and landing pages.
If some of these common customer questions / words are not there in your content, and you add them, you end attracting new customers who have the same needs and questions.
Karl Pawlewicz, Head of Communications for Olark, explains where live chat fits into the sales funnel, how to search chat transcripts for qualitative data, and how to use this data to create sales shortcuts.
2. Provide your agents access to chat transcripts.
Providing your agents access to a customer's past chat transcripts when they're asked to attend to a chat request ensures they know who they're talking to, and what kind of support was provided in previous chats. This case study from Resumecompanion explains how transcripts help agents provide better support to customers, and also makes coordination possible between team members.
3. Integrate chat software with your CRM.
This is where we come to the part on how to leverage chat data from transcripts. Integrating live chat tools on your website with your CRM means that every chat request gets added to the database as a new deal or another lead for an existing contact or organization.
Every time an agent chats with an existing customer, all that data can be pulled up on screen to show the entire history of previous chats and support requests.
4. Provide your customers with access to their own chat transcripts.
Another technique that has a big impact is to email your customers their own chat transcripts immediately after the chat. It reminds them about the chat experience, and they can refer back to it when they come around to making the purchase decision. You can go one step further and provide multi-lingual chat transcripts based on the customer profile. This kind of personalization goes a long way in increasing your conversion rate.