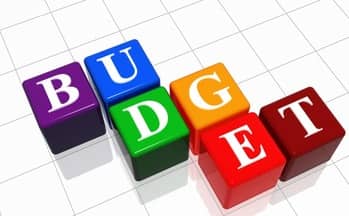 You need a standard sales pitch, but you can't stick to the script when it comes to getting prospects to reveal their budgets. It has to be done at the right moment. If you do it too early, it may kill the deal since no one will commit a budget to something they don't know much about. If you leave it until too late, the prospect does not have a key piece of information required to make a decision.
Also, it's important to talk about money up front because this is a qualifying question. Your Marketing team can qualify prospects based on their budget, and then hand over to Sales only the qualified leads that have indicated a willingness to spend x amount of money. This is what I'm going to share here – structured B2B sales techniques that not only allow you to ask prospects for their budgets, but also help them to think about it and give you a better answer.
(Want to talk to website prospects? Add the Lucep callback widget. Instantly call prospects using the Lucep smartphone app. Try lucep now.)
Prospects and Budgets – BANT
Budget, Authority, Needs, and Timeline (BANT), a lead qualification method originally developed by IBM, is one of the most popular methods used to qualify B2B sales leads.
If you put all four of these questions as an opener before the pitch, the whole issue of when to ask about money during or after the pitch becomes a moot point.
IBM does this with a simple BANT document which they get prospects to fill up. Any prospect that gives positive answers to the following questions becomes a lead that needs a follow-up by Sales:
Put your prospects through the BANT test, and focus your sales resources on those that answer all four questions in the affirmative.
Prospects and Budgets – SNAP Selling
SNAP Selling is a best-selling book written by B2B sales expert Jill Konrath. The book focuses on what it takes to win sales with today's crazy-busy buyers.
Jill notes that the "What's your budget?" question only works for planned purchases. They may be interested in what you're saying, but that's the 'First Decision.' They haven't yet made that critical 'Second Decision.' Dealing with them is entirely different from who've already decided to invest.
Read SNAP Selling to find out how to handle prospects in each stage, and get their budgets when they make that second decision.
Prospects and Budgets – How to Handle "I Don't Know"
A common answer from those who haven't yet made that second decision is "I don't know," when you ask them about their budget for this purchase. In such cases, you can get them to think about it and find out what is the maximum spending limit they can go for by hitting them with your most expensive proposal (h/t – SolarWinds MSP).
The likely answer will be something like this – "No, no! I can't spend that much. The most I can spend is this – $____. And there you have the ceiling for your budget.
Prospects and Budgets – What are You Spending Now?
If your prospect is considering buying your product/service to address a need, it's a good bet that they are already handling it in some other way or may have done it in the past. This means you can ask them what it is they have done previously to address this need, and how much it cost them. That gives you a benchmark for what they might be willing to spend.
Your Turn Now: Have your say in the comments
– How do you get prospects to reveal their budgets upfront?
– Want to talk about your budget, sales process or anything else?
For more articles to help you sell click the links below
Interview with Sales Acceleration Expert Jeb Blount
Use Sales Acceleration To Transform Your B2B Sales
Lead Management – How It Can Transform Your Business
Want Instant Leads? Try These Tips Now!