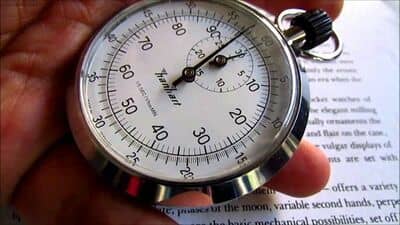 In this article, I'm going to highlight the importance of fast support for improving your lead conversion rate. We'll look at the 'Why, Who and How' of fast lead response, starting with the why part – Why is instant response or fast support important when it comes to sales?
Importance of Fast Support in Lead Conversion
Professor James B. Oldroyd and InsideSales.com's collaborative Lead Response Management Study performed while Dr. Oldroyd was at MIT is still the most popular and frequently quoted source for statistics on the impact of responding quickly to sales leads
The study showed that organizations have a 'Golden Hour' within which to qualify leads. Businesses that contact buyers within that hour were nearly 21 times more likely to qualify the lead, as opposed to those who were contacted an hour later, and 60 times more likely to qualify than those that waited 24 hours or longer.
What most people don't know is that before this study, Dr. Oldroyd had conducted another similar survey to find out the time taken before leads go cold. That earlier study was done at the Kellogg School of Management at Northwestern University
It contains plenty of interesting data and patterns that offer clues on how to optimize lead qualification and conversion rates. The study highlights the importance of time and efficiency on both qualification and response rates.
Fast Support – Who is it For?
There's a lot of debate about lead response vs qualification – should you respond first to a lead, or qualify leads and only respond to those that are more likely to be your buyers? Without knocking the need for BANT and other lead qualification mechanisms, I'd just like to point that fast support will benefit every company, regardless of your industry or size.
For highly competitive sectors such as insurance or vehicle sales, it's a must that you respond instantly if you want to qualify a lead before your competition locks them up. But even for complex sales with longer sales cycles, a 'faster' response is likely to help you in many ways.
Lucep recently invited a team of researchers from the IBD program at the Haas School of Business, UC Berkeley, California to study the B2B SaaS sales market. The IBD team came up with a study report which notes that you can not only get more leads and sales through fast response, but also put yourself on the shortlist of providers under consideration when you respond quickly.
Fast Support shortens complex sales cycles​ – This was proved by Gurtej Gill, customer success manager at San Francisco-based TINT, who decided to experiment with lead response time, hoping that it might improve conversion rates. He decided to call back leads within 5 minutes when before it would take him 2­5 hours. To his surprise, the sales cycle was considerably shortened from 25 days to about 22 days. Gurtej attributes this to two things: calling the customer back while in the purchase mindset, and contacting them before they could reach out to Tint's competition.
How to Respond Faster to Sales Leads
Now that we have established the importance of a faster response to sales leads, let's address the how part – how to shorten your lead response time.
Leaving aside the part about waiting for qualification, let's focus on leads that you do want to contact right away, but are getting delayed for some reason. This is typically because of lead distribution bottlenecks, and then sales reps who have a backlog of leads waiting for them to respond.
For example, a website visitor fills up a contact form asking about your product. The lead goes into your CRM, waiting to be qualified by an SDR or be distributed to your sales reps. That may take anywhere from a week to 10 days.
The IBD team we mentioned above actually did a mystery shopper experiment to see how long it takes for major sales software providers to respond back. They filled up forms on the sites of six major sales software companies. No one called immediately. All six sent emails within a few days, and then three of them (50%) called – after sending the email. The other three never called.
So while these leads are wasting away in your CRM, your competitors are busy converting them into customers. You can turn these uncontacted leads into a goldmine simply by implementing a click to call back system in between your website and CRM
Any lead or query from the website is distributed instantly to the right sales rep who is available. Calling back instantly helps you qualify the lead right then and there, and it can be added to your CRM for followup through your usual sales process.