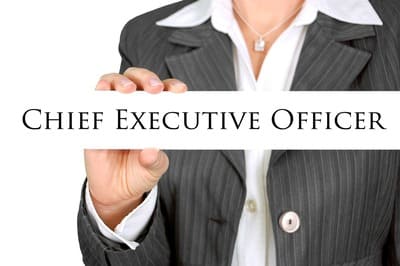 Trying to sell to the wrong person in an organization that needs your product is likely to be a waste of everyone's time. You will likely get only one shot at engaging them, so aim high – straight to the highest level of decision makers.
Since Lucep is a sales tool, our BDRs will typically aim at getting a meeting with the sales manager. But when it comes to startups and SMBs, the decision ultimately lands up on the CEO's desk.
That brings us to the main content of this article – how to get a meeting with the CEO.
Who should be the first point of contact for sales calls?
The very first point of contact for sales calls should be the topmost level of person you can reach. Yes, you heard that right. It's not the gatekeeper or the receptionist, and not their secretaries. Don't seek an appointment for a meeting with a person you've never met or talked to.
Get that decision maker, or someone who is an influencer for that person, to ask you to come down for a meeting. Sales Coach Marc Wayshak, in his ebook "25 Tips to Crush Your Sales Goal," talks about how and why calling the right person at first can yield big results.
"One of the most critical aspects of prospecting calls is 'who' you are calling. Most sales people spend their time calling lower-level prospects because they believe that it is easier to get their foot in the door. This is simply not true. Higher-level prospects can be just as easy to connect with and, more importantly, they have far more authority to sign off on a deal. "
Use LinkedIn to get C-Suite meetings
There are plenty of ways to reach out to the CEO of the company. The best way is being where they are, online, offline, at work, and wherever they might be outside of work.
Using LinkedIn connects and engagement to raise your own profile, you can get on their radar even before getting on the calendar. Come up with articles, blogs, and appear at events or on business broadcasts. Get that exposure for yourself or your business, and catch your CEO prospect's eye.
You can also use dedicated sales tools such as LinkedIn Sales Navigator that will help you in social selling on LinkedIn and engage with your buyers with personalized outreach.
Use CEO testimonials to get C-Suite meetings
Another great way to get yourself more C-Suite meetings is by using testimonials as referrals to reach them. In this exclusive interview with Lucep, sales expert Jeff Beals talks about the single most effective way to actually get a busy decision maker to talk to you.
"In an era when buyers are jealously protective of their time, a referral from a trusted source is your ticket to the show. The higher up a prospect is in a company, the more important referrals are."
Here's an example of how a testimonial from one company leader can influence other CEOs.
Online HR platform Techbridge Market had a problem conveying the depth of their platform through their website. This case study explains how they solved it, and the video below has their Co-founder Dominic Clonen providing a testimonial to the company that helped them do it.