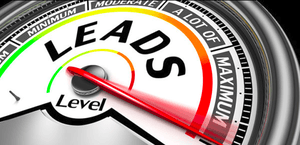 We talk to a lot of sales experts, and invariably ask them for tips and advice that might help you be more successful in sales and selling. One of the common threads that has popped up in these conversations is about prospecting – how to generate more leads, build a sustainable sales pipeline, and accelerate growth through sales team hiring and automation.
This last part is what I want to talk about. Specifically, I want to show you how to automate prospecting using lead generation software. What features or sales processes related to prospecting and lead generation can you automate using software and tools?
It's really important if you want to start accelerating sales growth. Research from EmailMonday says that 49% of companies are currently using marketing automation, on average. What's more, over half of B2B companies (55%) have already adopted this technology and are seeing an increase in the number of sales.
Automate Prospecting Through Lead Generation Software Notifications
You can get a small percentage of inbound leads as phone calls generated from website visitors. But the bulk of your traditional inbound leads will be emails and website feedback notifications that you probably respond back to in a day or two, if at all. What happens is that you lose a lot of potential leads because the chances of converting inbound leads into customers decreases drastically with each minute and hour of delay in lead response.
If you respond back within 5 minutes, your chances of qualifying a lead are 7 times higher than a competitor who takes an hour. Your chance to qualify the lead is 21 times higher compared to a business that takes over 2 hours. (source – HBR)
So what you need is lightning-fast lead generation notifications that are automatically distributed to your sales team in real-time, allowing for instant response.
In one of our recent "Sales for Startup" events, Sumukha Rao from testing automation firm Ta3s talked about the importance of fast response in qualifying leads, and the overall impact it can have on your sales. He said "And if you miss that, there is somebody else picking up, you know… The speed of response definitely matters. Within my own organization it's that, we don't let out a call or email being answered, no later than half an hour."
So now you have to look at the how part – does your lead generation system provide instant notification to your sales team members when a lead is generated? If not, consider integrating Lucep into your sales stack.
Lead Generation System to Automate Prospecting Through Enablement
Now your sales rep has received a real-time notification that a lead has been generated. How do you enable them to chase it down quickly? Sales is still about people talking to people, and you don't want to automate that.
But your lead generation system can automate the process that leads up to the conversation, and even facilitate this engagement with a lead. The idea behind this enablement is to leave your sales team free to do what it does best – Selling.
One way to do this is through instant call back. When your lead management system gets a lead, it should distribute the lead to the right sales rep who is available, and offer the capability to connect your rep to the lead right away. So your sales rep calls back the lead, who may still be on your website. It makes a huge impact when people get an instant callback like this.
Apart from instant notification and callback, your lead generation software can also further enable sales reps by offering visitor data and analytics along with the notification. Since it's an inbound callback lead, the visitor has already given you a name and phone number.
The system fills in the gaps, providing visitor demographics, what they were doing on the site, which pages they visited, etc. If it's a repeat visitor, or a lead who is already in your database or CRM, then it becomes far easier. The system tells you everything you need to make it a warm inbound call. Imagine the impact when you tell them "Yes Sir, I remember you calling the same time last fall. How have you been since then?"
Prospecting Through Lead Management System Analytics
So now your lead generation system is handling instant notification and callback, enabling your sales team to talk to your website visitors and qualify them quickly before the competition has had a chance to learn about the existence of such a prospect.
The next step is to follow-up on the leads you have in your pipeline. How can you automate this, and what role does your lead management system play in this?
Let me explain using an example of an email I just got from Hubspot. I recently downloaded something off Hubspot, and this email was a follow up response. It was a personalized email from their Inbound Marketing Specialist. The subject of the email – "I see you…"
What a compressed version of what the email said: "Let's walk through your journey with HubSpot so far. I know that you first came by HubSpot.com…based on what you've recently downloaded. The only reason I know that is because the HubSpot software shows me, and that's only a fraction of the info it provides about each contact!…Grab some time on my team's calendar and they can show you what other intel HubSpot can provide about your prospects, leads and subscribers."
With such accurate reporting and analytics data, you can see all the relevant information around each lead that has tried to contact you through all your channels. Being prepared (knowing who is your lead, past interactions, what they are looking for, etc.) before making a call is one of the sales secrets that you must make use of.
So here's what you need to look at – what kind of data and analytics does your lead management system produce, and can it automate followup's with leads? If not, again, consider integrating Lucep into your sales stack.
This data is also very useful for marketing and sales team improvement. According to a Lenskold study, 45% of companies have regularly repurposed content for efficiency by adopting an automation platform, compared to 28% of companies who are not doing marketing automation.
One last point – automating your prospecting like this through lead generation software will increase the leads generated and converted, but will also reduce your costs. An effective lead generation software can help you reduce your marketing overheads by up to 12.2%.