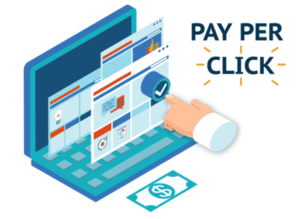 If you have a website, it's a good bet that you will soon start looking at PPC as a way to increase website traffic. It's the logical thing to do while your SEO experts tinker around with your site and tell you that it will take a year for you to start seeing more Google traffic. What you want to know now is how to get started with and maximize returns from PPC campaigns on Google adwords for search and display ads on the Adwords network.
Launching a PPC Targeting Campaign on Google Adwords
The best thing you can do is open up the Adwords campaign management home page. Spend some time learning about how PPC targeting works on Adwords. If you still think you need help, call the Google Marketing Solutions free campaign setup support at 1-855-331-2683, or get an AdWords Certified Partner to manage your account.
Most Effective PPC Targeting Options
Before getting to the 'how to improve' part, let's take a quick look at the most effective PPC targeting options used, just to make sure that you have all your bases covered.
Keyword – You can select 'content' keywords and phrases matching your products/services. You can also add 'audience' keywords to target specific groups (remarketing, affinity audiences, in-market audiences, etc.)
Topic– Adwords allows you to select topics through which you can reach audiences on multiple pages of different websites who are reading about the same topic.
Location & Language – Limit your ads to specific geographic locations (cities, regions, or countries) and the language that your target audience uses.
Device – Limit your ads to the device or devices (desktop & laptop, mobile – iPhone & Android) used by your target audienc
Customer Match to Improve PPC Targeting
If you have an email list of subscribers, leads and any other list with emails you have obtained directly from the user, then you can target them directly on Google Search, Gmail and Youtube, instead of sending them emails.
This is called customer match where Google Adwords will let you upload a list of emails and then show the targeted ad to the people on the list if they show up online. It combines the power of PPC and email marketing, and that is surely going to improve the ROI of both your email list marketing as well the PPC spend.
Google also apparently does this kind of customer matching for itself, but in reverse, by sending you an email based on what you're doing online.
While I was going through some Adwords pages as research to write this article, an email popped up in my inbox from Google Marketing Solutions.
Wonderful example of customer matching, sending you an instant email about what you're looking for online.
More Ways to Improve PPC Targeting
Placement targeting: Based on the analytics, you can tweak your campaign with exclusions and managed placements. When you choose sites to add under the managed placements option in Display Ads, it can be a whole site or part of it. Either way, the contextual placement formula won't apply. By the same token, you can also exclude a site through the 'exclusions' option, if you think it's not the kind of traffic you want.
One way to do this is to let Google place the ads first through its Automatic Placements option. Once you know which sites your ad is being displayed on, you can exclude the sites which are costing you a lot of clicks without conversions. Move the ones which are sending good traffic into managed placements, and increase their bid amounts to ensure you get more clicks from them.
Testing: In addition to placement targeting, you can also tweak your ads for design elements. Read these step-by-step guides posted on Google Support on how to create an effective ad campaign, and then track and improve your results.
Some other posts that might interest you are below
Online Marketing Tools to Track Website Leads