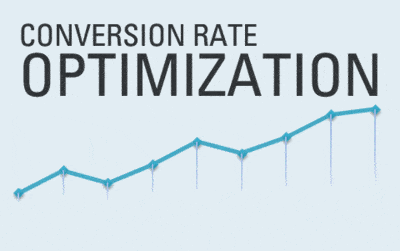 We've been doing some marketing outreach recently on platforms such as Shopify and WordPress where we can find lots of potential Lucep clients – people with new or existing websites who are not getting enough leads and conversions from their websites.
One question that many users of these eCommerce and blogging platforms have is that they are getting a decent amount of traffic by their standards, but it's not converting into online sales.
If you're one of these eCommerce site owners getting no conversions on your website, here's a few tips on how to increase lead generation and conversion rates.
1. Analytics, personas, and traffic source: Spend some time on your traffic analytics, or hire someone to do it for you. The insights you will get are necessary before you try again. What is your bounce rate, avg pageviews, conversions and traffic sources?
How much traffic are you getting from Google for which keywords, on which pages of your website, shop or blog? How much traffic are you getting from social media? What are you selling, and users of which social platform are interested in it? If you're selling jewelry or trendy clothing on your shop, posting photos on Facebook will work a lot better than text links on Twiiter or LinkedIn.
Figure out who your buyers are, and where to find them. Target these platforms, and create the kind of content that appeals to them. Market your site pages on these platforms first. Keep track of the analytics so that you know what you are doing is working.
2. Engagement and automation: One of the reasons you are not getting conversions may be because you are not engaging your website visitors. For example, a link to a contact page is not enough these days. You have to add a phone number on every page, and even that is not enough for an eCommerce platform that gets global customers from all time zones.
What you need is a callback tool that lets your website visitors request a call from you. If you have your phone in your hand at that time and you're free, call them back instantly and convert the sale while your visitor is still on the site. If not, you can call back in a few hours or the next day. You won't lose the lead just because they're in another part of the world.
3. Landing pages and A/B testing: Even then, there's always room for improving your conversion rate by using CRO tools such as Unbounce. Creating landing pages with a call to action that's up front and center will certainly iprove your conversion rate. But just creating good looking pages and copy isn't enough.
According to Hubspot, you won't see that much increase in conversions when you add 1-5 or even 6-10 landing pages, but the conversion rate really starts going up by up to 55% when you start adding 10-15 landing pages.
Now you've got landing pages, and there's still more room for improvement, if you are able to do A/B testing. Bearing in mind that it needs a certain minimum amount of traffic to provide significantly accurate results, you cna use Unbounce itself for A/B testing by creating multiple variants.
4. Retargeting: After all of this, there are still a lot of website visitors who won't convert. Around 10-15% of those who have visited your site and gone off elsewhere can be easily retargeted through a paid ad campaign. This can be done through the option for taregting "custom audiences" on PPC and display ad networks such as Google Adwords or Outbrain.
Google Adwords Pixel on Outbrain campaigns