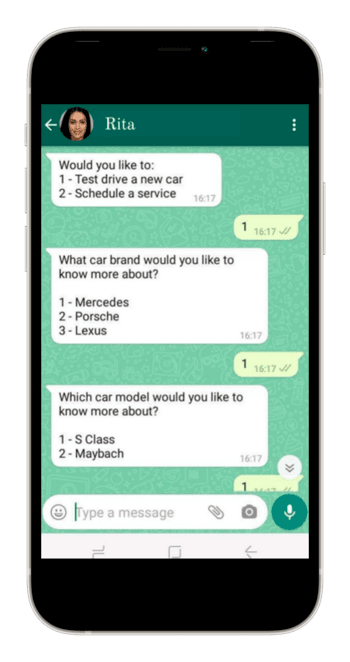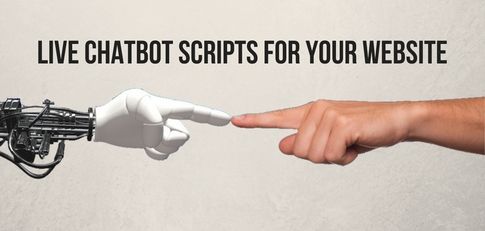 Most of these live chat scripts are customer engagement tools that connect you to prospective buyers on your website at the perfect time – when they are looking for you. A lot of the time, customers tend to feel like a real human is behind the chat. However, most of the time, it's either just a bot or pre-recorded chat tool that is programmed to respond to your input, your questions – what and how you ask.
We'd much rather you use a customer engagement tool that connects you instantly for a chat with a real live human sales or customer support representative.
Nonetheless, if you also want an absolutely free livechat box, here you go. Listed below are some of the most popular and free open source live chat box scripts for your website.
1. Live Chat Script
Live Chat Script gives you access to a full version chatbox that is fully functional for ever, customizable, and has better features than most of the popular (read paid) chat tools available in the market. It has got an array of features with no monthly subscription or one time cost. It's a script that you can use at no cost, so the only thing you have to decide is – what do you have to lose? Give it a shot.
Some of the very useful features offered by this script include unlimited simultaneous chat options, the chat queue display, and offline messaging that includes email and notifications. Apart from this, it also comes with a platform independent mobile web app, provides you SSL secured messages, and can be accessed easily using nothing but your usual web browser.
2. My Live Chat.
My Live Chat offers a wide range of plans, but its free-forever plan is the one that is in popular demand. This is primarily because with this plan, you grab your visitor's attention just before they leave your website, ask them what they were looking for, and give them what they were looking for, all of it at no cost to you.
Their extensive list of features includes unlimited number of chats, agents and websites per month, email chat transcripts and reporting, multi-language support, and a spell checker, among other things.
3. Pure Chat.
Pure Chat is a super-effective and extremely easy to use and install live chat script that has been used by over 150,000 businesses since its inception. While this script is also loaded with features, its latest addition – The Engagement Hub, has brought together all of the desired modes of communication into one easily accessible location for convenience. The only drawback with this script is that the free edition comes with a few limitations, such as the number of live chats and websites that it can be used on.
Few of its popular features include multiple chatting options, pre-populated responses from FAQs easily customizable chat box and fields. Other mentionable features include highly detailed visitor analytics and integrations with Hubspot, Google Analytics and more.
But remember, it's not necessary that everything that comes for free is good. Match the characteristics of the tool with what you're looking for in your customer engagement process, and you will have the perfect live chat box on your website.
4. phpfreechat.
Another Live chat box scripts that pops up, literally and figuratively, whenever we talk about free software, is the open source phpfreechat. If you think your website isn't social enough and would want to run a chat room on your website to make it a bit more user-friendly then, phpFreeChat is the way to go.
It has come under our notable mentions list for two huge reasons. One, as compared to other chat software, this one is a breeze to set up. Secondly, it is highly customizable without needing a database.
5. LiveZilla.
LiveZilla comes with a full range of powerful core features including geo tracking and an enterprise-class web analytics statistics and reporting system. The good thing about this software is that you will get a free 30 day trial period to the pro version with absolutely no limitations at all. However, after the trial period is over, you get downgraded to the "One version."
Or you can also go for the paid versions of LiveZilla, which is a one time payment for a non-expiring licence with no extra operational cost.
Match the features of the tool you select from this list against what you're looking for in your customer engagement process, and you will have the perfect live chat box on your website.
But do remember that everything that comes for free is not necessarily good for you. A free trial, however, is a very good way to judge if something is worth paying for.