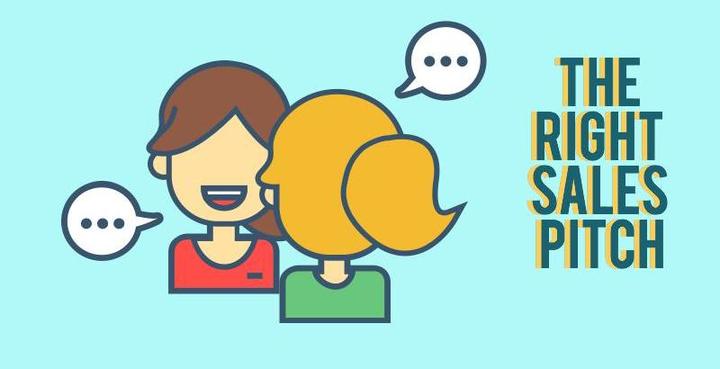 Statistics from a study published by the Harvard Business Review suggest that 90% of B2B buyers say they never respond to cold outreach.
If a majority of potential B2B buyers are reluctant to even have a conversation, it makes the job of the average cold caller a lot tougher. In fact, let's go with the premise that no one wants to hear a sales pitch. Buyers today prefer a conversation about problems and solutions with a trusted consultant, instead of having to put up with a series of cold calls from fresh SDRs who launch into a standard sales pitch.
So let's look at some highly effective sales pitch tips from experts that will turn your call into a meaningful conversation with a potential customer.
1. Know your customer and their needs.
In an article on Lelchav.com, the author Alex suggests that"Any member of your sales force who approaches a prospective customer using an unprepared or lackluster sale pitch is actually working against you much more than the competition is".
Jeffrey Gitomer, author of The Sales Bible, adds that "it is not only an insult to a potential customer, it's also a guaranteed loss of sale to a competitor who decides to prepare in advance."
What they mean is that there's no point wading into a sales opportunity unprepared. Taking the time to study each and every potential lead suggests you are not only just selling your product, but also that you actually care about their needs. By explaining how your services or products will help solve a client's pressing need, you show that:
1. You have done your homework and prepared for the sales call; and
2. That you care about finding a solution to your customer's needs, as opposed to just closing a sale.
Only 13% of corporate buyers believe that sales professionals truly understand their business issues. When you lean in to listen (rhetorically speaking… don't actually lean in, please) to what a customer has to say, you'll find that it's far easier to get potential customers to talk about what's troubling them. This is turn opens up the possibility of working together on identifying the right solution.
This is very important when you consider that only 30% of people make purchasing decisions to gain something. The remaining 70% do it to solve their problems. If you focus on this, you're not selling as much as you're helping leads improve themselves. As Belle Beth Cooper, co-founder of Exist and content crafter at Buffer, puts it "People don't buy products, they buy better versions of themselves."
2. Is there stickiness in your sales pitch?
How to hammer home your point is explained by Chip and Dan Heath in their book, Made to Stick, in which they talk about stickiness as having the following characteristics:
• Simplicity: Cut open the idea into simple bits and speak with the customer in terms they can understand.
• Credibility: Feed the customer some insight into maybe a high profile client you have worked with, or perhaps a successful campaign your company has managed.
• Concreteness: Give the customer some hard facts, statistics, or case studies.
• Emotionality: Appeal to the customer's emotions. Pull on their heart strings, inspire them, take them on an emotional roller coaster.
• Unexpected: Nothing kills sales faster than boredom.
• Stories: People remember stories. Stories give the customer things to relate to and stories that spark their imagination. After a presentation, 63% of attendees remember stories. Only 5% remember statistics.
The more time a potential customer spends thinking about your product, all the more likely they are to decide not to buy. So it's you job to create a sense of urgency, either by offering them a discount or scare them by explaining how their competitors are already ahead of them. Either way, this stickiness makes your sales pitch even more compelling.
3. Showcasing benefits in your sales pitch.
Frontload your sales pitch with all the benefits it offers to the customer. For instance:
(Lucep, an instant response callback tool, makes it easy for your website visitors to get an instant callback from a member of your sales team. Try lucep. Talk to your customers now.)
Use data and statistics or testimonials to back up what you've just said. For example:
(Lucep, an instant response callback tool, connects your website visitors to your sales team within 60 seconds. Doing this will increase your website lead generation rate by conversion rate by over 72%. Try lucep now.)
4. The follow up to your sales pitch.
Hubspot data shows that a full 80% of sales require at least 5 follow-ups. So you're going to be meeting the key decision makers a lot before they become your customers. This involvement does not have to end after you close the sale. Keep in touch with your customers and engage them in different ways.
For example, you can ask for feedback every quarter and find out if they'd be willing to provide a testimonial. This helps improve customer retention rates and more sales from existing customer. More importantly, it creates strong evangelists for your business, which will generate a whole lot of referral sales.
For some more posts on improving your sales you may want to look at the below links.
3 Quick-win Strategies to Fill Your Sales Funnel With Qualified Traffic
Sales Tools for Conversion Rate Optimization
Use Sales Acceleration To Transform Your B2B Sales