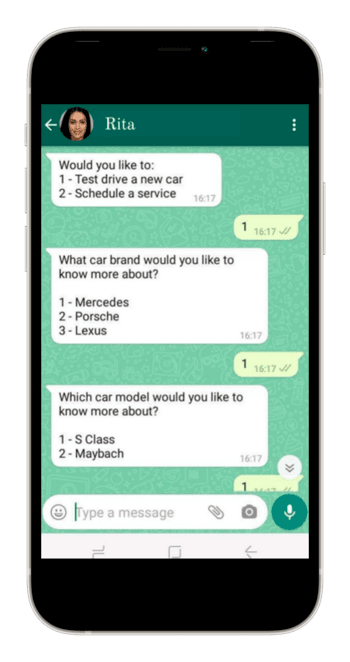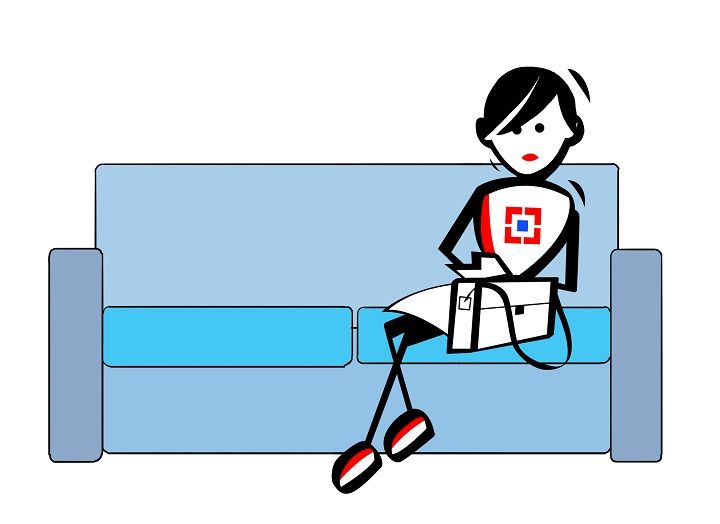 There's a lot of talk and hype about technologies such as AI, blockchain and IoT being leveraged in banking, insurance and financial services. But how many banks or insurers are actually going beyond the hype and marketing to implement these as a core part of their business processes?
We got in touch with HDFC Bank to ask about the impact of their conversational AI for banking initiatives and pilot programs, since they were the first in the country to make use of this technology. One bit of information stood out of all the data they provided – that HDFC Bank's EVA (e-Virtual Assistant), India's first artificial intelligence-powered banking chatbot launched in March 2017, has since handled more than 16 million conversations with an accuracy of over 90%.
How does an AI chatbot for banking work?
EVA uses the latest in Artificial Intelligence (AI) and Natural Language Processing (NLP) to understand user queries and respond with the most relevant results. It has been deployed on the HDFC Bank website, where users can interact with EVA for their everyday queries about the Bank's products and services.
This AI chatbot was designed for HDFC Bank by Senseforth AI Research Private Limited, a Bangalore-based firm that specializes in providing AI-powered virtual assistants for banking and other sectors.
"The future of customer service is automated yet personalized and contextual. Eva is a manifestation of this future," said Shridhar Marri, CEO of Senseforth, in a statement provided to Lucep. "Senseforth uses NLP, ML and Speech technologies to create Intelligent Assistants that can automate conversations between people and organizations."
The chatbot has been configured to handle queries on more than 7,500 FAQs, along with information on the bank's products and services.
It works not only on the website but can also be invoked via Google Assistant ("Ok Google, talk to HDFC Bank") and Amazon Alexa ("Alexa, open HDFC Bank").
These integrations of HDFC Bank's conversational AI into their website and popular digital tools enable customers to carry out a range of tasks efficiently without requiring human intervention.
Customers can ask EVA for information on their account balances, statements, credit card balance, and outstanding credit card payments. They can also use EVA for HDFC Bank "Billpay" services to make bill payments, recharge their prepaid connections, book bus tickets, etc. This is a value-add that is helping banks such as HDFC Bank compete against the pure payment app companies.
An HDFC Bank spokesperson told Lucep that "At HDFC Bank, we're using artificial intelligence to enhance customer experience using various conversational interfaces. This allows us to offer a quicker response to queries, complaint resolution and allows customers to carry out basic transactions as well. We also use AI internally to improve knowledge management and query resolution within the organisation."
This last bit refers to an AI-powered conversational interface that has been deployed on Gyaanline, the Bank's internal knowledge base portal available for all employees of HDFC Bank. They can interact with the chatbot and obtain information related to the Bank's products, services and various other processes.
Apart from these two, HDFC Bank is also experimenting with AI in social banking and branch banking.
Conversational AI for social banking
1. Facebook banking: OnChat is an AI powered "social" bot that supports chat based conversational journeys in case of commerce transactions with HDFC Bank. Customers can chat with OnChat on Facebook Messenger, and recharge their mobile phones, pay their utility bills, book buses, etc. You just type in your questions in normal conversational English, rather than specific commands.
2. Whatsapp banking: Just add the Bank to your smartphone contacts by saving the number 7065970659. Then say 'Hi' on WhatsApp to this number, and you can start interacting with the AI-powered bot by asking your queries in simple conversational language.
Conversational AI for in-branch banking
In India, after demonetisation, ATM numbers are stagnant at around 2.2 lakhs while PoS terminals for card swipes have grown to over 3.7 million (latest available numbers, ET), indicating a strong trend towards a digital economy surging on channels such as net banking and payment apps.
Without the daily rush of transactions – withdrawals and deposits for which people come to bank branches in India, there is an urgent need for branch transformation to keep banks and their branches in business. A section of customers and products still remains dependent on branch banking.
These are people, such as seniors, who need in-person assistance to guide them to the right counter or staff, and have many other basic queries afterwards. Complex banking products also require in-person conversations between experts and high-net worth and high-value customers for the bank.
Fast and efficient service with a smile is irreplaceable, and contributes greatly to customer satisfaction. Instead of devoting precious staff resources to basic customer queries, HDFC Bank has deployed IRA (Intelligent Robotic Assistant) to act as a friendly customer service assistant to the branch staff at branches with high footfall. This reduces the workload on the staff, and allows them to focus on offering better service – with a smile.
As a pilot experiment, the robot has been deployed in two branches – one each in Bangalore and Kochi. IRA requires minimum human intervention, and can automatically sense the presence of a customer.
It has also been integrated with EVA's AI abilities, to enable the robot to handle conversational queries about HDFC Bank's products and services. This brings the AI from digital channels into the physical realm – right in front of you.
This is notable as a means of bridging the offline-online divide, and allowing customers to seamlessly move between the two, one of the key goals of a bank branch transformation program.
In closing, it's fair to say that AI banking in India has matured to an extent that it is now an integral part of one of the largest banks in the country. After 16 million conversations with customers at 90% accuracy, HDFC Bank's EVA has to be declared as a success story, even for a country as diverse and large as India. How well customers take to an in-branch robot remains to be seen. But AI in banking is here to stay.
Images courtesy HDFC Bank