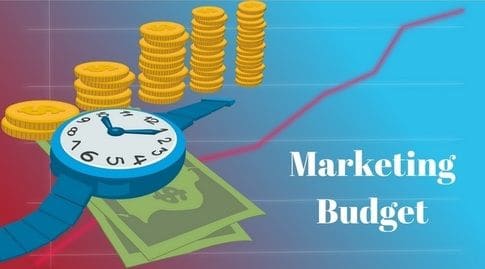 Offline and online marketing are now pretty much inseparably merged under a single strategy that flows after leads are moved from the physical realm to digital platforms, if they're not already there. This according to the latest annual Gartner CMO Spend Survey, which states that 98% of marketers affirm that online and offline marketing are merging.
The same survey also shows that the biggest areas of technology investment are social marketing, analytics, customer experience and digital commerce, with 65% of marketers ranking social marketing as one of their top 5 priorities. Digital commerce was ranked by 64% of marketers.
This shift to digital marketing is even more relevant in the context of budgets and how much you may have to spend on marketing in future. When it comes to offline marketing and the more expensive digital marketing channels such as SEM and PPC, it's a tricky business trying to justify the higher customer acquisition cost (CAC) when you aren't so sure about the expected ROI from the campaig
You kick off an SEM campaign and the money starts flowing out as the clicks pile up. If you don't generate enough relevant leads online from this campaign, you have two options – back off and stay within your marketing budget; or pour more good money in to make up for the bad start.
There's a more appealing third alternative, though – don't get into such catch-22 situations if you don't have the deep pockets for it. Stick to marketing strategies that need little or no budgets, or at the very least can be properly managed and completed on a fixed budget.
Marketing Strategies With No Budget
Email Marketing: The cost of email marketing doesn't change, whether you're sending out a newsletter to 10 emails or 10,000. All you need to do is sign up with a mailing list platform such as MailChimp or ConstantContact. Get a template and write the newsletter conten
The tricky part is about acquiring subscribers and growing/managing your subscriber base. That's where the marketing budget's focus has to be on. You can do organic content creation and marketing under which you create blogs, landing pages and social media outreach with a CTA that is all about collecting emails.
You can boost such online campaigns through social media and by making cold calls to get your targeted leads and customers to check it out.
If you consider the cost of all this and then converting them into customers through email marketing, it's far lower than the CAC of other marketing strategies such as SEM where you directly try to generate leads. That's because email marketing is cheap and has a high ROI ($38 for every $1 you spend), as opposed to SEM where you'll go broke bidding on competitive keywords that produce clicks but very few conversions.
Referral Marketing: Referrals are by far the best converting B2B lead source, and the marketing budget required can be as low as zero. Referrals from people and businesses who know you typically convert at around 50%, whereas your website (which gets traffic from SEO, SEM, PPC, paid ads, social media, email marketing, direct links, etc.) typically has an overall conversion rate of 3% or less.
So even if you put aside a set marketing budget to increase referrals, it's still a pretty good deal compared to what you spend on SEO, SEM and every other digital marketing channel.
Manage Your Marketing Budget Using Free Templates
Apart from selecting the right marketing channels, you also need to be able to track and monitor spending and ROI in order to stay within the budget. If you are in the dark about what's going on each day or week, you'll end up with a big hole in your budget at the end of the month, with no idea about what you spent it on.
Use these free marketing budget templates from Hubspot to create, manage, track and monitor all your marketing budgets.
Your Turn Now: Let us know in your comments, please.
Are you able to stay within your marketing budget?
Would you rather go for bigger spends as required, if it's producing more ROI?
What marketing strategies do you use that don't need big, unlimited budgets?
Any other suggestions, ideas or strategies you want to share?
Would you like to be contacted for further questions or discussions?