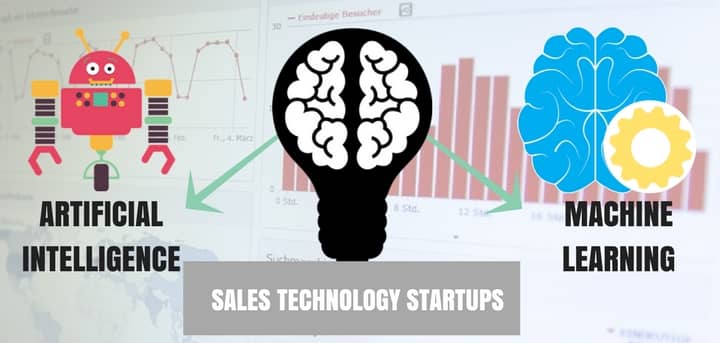 As an AI startup, Lucep has been nominated for and won awards as a disruptive startup as well as for the technology platform we have developed. Now we want to give back some of that recognition to other innovative technologies that we like, by naming sales technology startups that are creating some buzz this year.
1. Kemvi
Cold calling is not very efficient anymore, but it's hard to find and collect all the information you need about leads to make it a warm call or referral. What is your prospect looking for at the moment, what they are publishing, who is writing about them, and what else are they enquiring about.
DeepGraph from Kemvi, which now powers Hubspot Artificial Intelligence, mines all the big data on each prospect – blog posts, SEC filings, press releases, etc. to collect this information and add it to the profile you have.
Website:https://www.hubspot.com/artificial-intelligence
2. Chorus.ai
Get a real-time summary of sales meeting performance metrics, along with complete call records and transcripts. It's a highly effective sales enablement tool that will help you onboard new hires, create onboarding playbooks from the real-time sales calls that it has in the cloud, and provide training to existing team members.
Website: https://www.chorus.ai/
3. Gong.ai
Another AI tool to analyze and dissect your sales calls, Gong claims to be an X-Ray of your sales calls that will help you understand the events and highlights of a 1-hour call in 5 minutes. Sales managers can review and analyze calls as needed, at your convenience. Sales reps can do self-coaching, and top-level management can replicate the best practices followed by your top performers.
Website: https://www.gong.io/
4. Altocloud
A customer engagement and analytics platform that monitors your customers online, analyze their personas and offers the right message in real-time to them. Altocloud will do the analysis and then allows integration with your existing customer engagement apps such as live chat, email, callback, Slack and Twitter.
Website:https://www.altocloud.com/
5. Einstein
The use of AI in sales is best personified by Einstein, a Salesforce layer that enables you to embed and scale predictive workflows. You can leverage intelligent APIs to customize the tool as needed. Build your AI-powered apps faster using NLP and image recognition.
6. Infer
Use the power of predictive scoring and sales intelligence to enhance sales productivity and decision making through Microsoft Dynamics CRM. The Infer integration will trigger, on average, a 3x increase in conversion rates and a 2x increase in deal size.
Website: https://appsource.microsoft.com/en-us/product/dynamics-365/infer.29ab2e45-7286-4092-9892-f611e39cc540