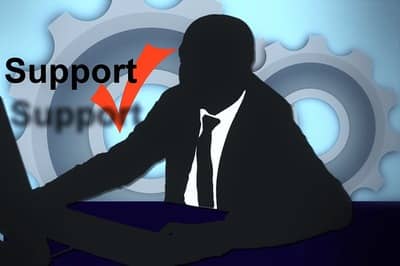 There may be differences in how live chat and click to call work, and they're our competitors since we fulfill many of the same functions. But both are great customer service tools, and both are able to generate website leads and increase your conversion rates.
In the spirit of this sales tool fellowship that enables your site visitors to talk to you, we're going to share with you 7 ways to maximize website conversions from live chat.
1. Powerful Analytics
Your live chat software includes analytics that can be leveraged to learn more about your website visitor's behavior. Pages they visit most often, how long they're staying on that page, how they got there, etc. But these are just normal analytics that any traffic tool can give you. If you are expecting more conversions from your site, you need some very powerful and intelligent analytics.
One of the differentiators that sets apart the best live chat software from the rest, and leads to a greater conversion rate, is one that shows insights into who can be the best opportunity to initiate a live chat session with. These software track customer data and determine if the user would be a good candidate for a live chat inquiry or not.
For example, purchases that require large amounts lead to visitors comparing various models and prices of the product, on your page as well as on your competitor's pages.
This is the time when they are most likely to go back and forth on your website, trying to determine whether your product is good enough. Live chat tools give you access to this data so that your customer support can identify customers who have been comparing different brands or who have spent a longer time on specific pages.
Then they can highlight these products or services in front of customers during the chat, and get more sales for being in the right place at the right time.
2. Automatic Greetings
Automatic greetings are industry lingo for automated chat popups. What it does is basically greet your website visitors when they behave in a certain way on your website.
It's a way to let your website visitors know that somebody is out there to help, in case you need it. Most of the good live chat providers out there give you access to set up triggers for such kind of proactive greetings. For example, you can set up these greetings if a person stays past a threshold time on your website, or for returning visitors, or somebody visiting specific pages.
Some even allow you to customize the greetings and/or customize your live chat widget in such a way that your customers are believed into thinking that it has been customized specifically for them. This adds both, a personal and a person's touch to the widget, telling them that they can reach out to you whenever faced with a challenge, leading to greater conversions.
3. A/B testing
Statistics suggests that on average, only 2 – 3% of website visitors actually convert to an enquiry or sale. This means that no matter how well you have designed your website or added CTAs at the right places, your website can garner conversions only upto a maximum of 5-6%.
Live chat is the fix. Your customers get to talk to real humans, who have a way of talking to the people you drive to your website.
Businesses don't need to worry if they don't have the traffic, money, time or resources to do A/B testing on other things like landing pages. In fact, you can have an ordinary site and still be able to convert, only if you are able to get people there. If done correctly, somewhere around a third of those visiting your site could become a lead or, in the case of SaaS sites, buy or sign up.
4. Personalization
An AmEx Survey recently found out that more than half of American consumers don't make a purchase because of poor service experience. That's a staggering statistic that could change your mind as to why you should deliver the best possible customer service. Something personal is always the best way to attract a customer, and that can be done very easily during a chat.
The first thing you can do is to add your chat agent's photos, so that your website visitors can put a face to the person they're talking to. It makes the experience more natural and engaging. Another thing you can do is to personalize the greeting message. Targeted offers convert better!
Secondly, stay atop powerful statistics we talked about earlier as it gives you access to some basic and relevant information about your customers such as their name, email address, geolocation, the pages they were just browsing, and information about their previous chats. All this can be used later for further customizing your message.
5. Cart abandonment retrieval
According to a baymard study, the average documented online shopping cart abandonment rate is a whooping 69.23%. It is one of the biggest factors impacting transaction completion. There could be a lot of reasons as to why the cart was abandoned, but one of the best ways to maximize website conversions from live chat is to start a chat conversion and ask them for the reason for the abandonment.
The Simply Group, an online outdoor and leisure shop, has used custom variable invitations to counter payment problems of its customers and noted conversion rates of 14%, which is almost two times more than a typical invitation can achieve.
6. Post chat surveys
Another way to increase conversions is by taking your customer service up a notch. With the help of post chat surveys, you can find out what customers think about your company or about the quality of the service you provide. Simply ask them if their pain points were addressed or not. Use default post chat survey questions or customize it as needed.

If you want to be more specific, you can ask them about their pain points, which did or didn't lead them to buying from you. If you think that your customers had problems with your billing process, then ask them this question straight away in the post-chat survey.

You can also ask your customers to rate their chats, and that can turn out to be a great way of getting feedback that is essential for both product/customer service improvement. Knowing your customers better will also prove to be valuable information while creating your persona.

`
7. Team effectiveness tracking
The overall experience that your website offers to your customers decides who buys from you and who doesn't. If your website is slow, landing pages don't bring out the exact message you are offering. If the billing process is difficult, or your team doesn't respond to customers inquiries quickly enough, then the customer experience is below par.
Similar to a call back tool you can also monitor the results of your support team in a similar manner. The performance statistics can tell you how many chats your agents had, how quickly they've responded, how many customers liked the chat and how many chats ended with a purchase, and so on.
Try implementing these 7 aspects with your live chat software, and witness the growth in website conversions by understanding a simple fact – exceptional customer service always sells. According to a recent Livechat report data, using chat invitations results in the average conversion rate of 7.28%.