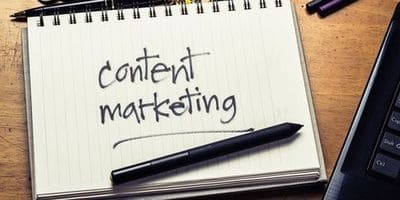 If you have a business website, you'd like to see more visitors, more leads generated and more conversions. This requires a marketable website, which raises the question of what makes it more marketable.
Let's take a look at a few of the prominent B2B solution provider websites that attract an indecently large amount of traffic that generates a flood of leads for them. Based on what you can see them do so well, all you have to do is follow these five B2B tips below as a series of steps for creating a more marketable website.
1. Hubspot.com – Gets 2 million visitors per month, and has over 400,000 subscribers. Read the Sales Acceleration Formula to find out how Hubspot built its formidable sales machine and all the name branding you see. But as for the popularity of the website, the answer is simple and enormously effective – free tools. The Hubspot.com website includes everything from their free CRM platform to landing page creators, email click tracking tools, document tracking, analytics, sales automation, and more.
2. Lucep – Lucep.com is not anywhere close to Hubspot, not even in the same planetary system. But our website generates a sufficient number of qualified leads because of a clear focus on targeted personas, and an upfront highlight of the return on investment that Lucep customers get – more traffic, more leads, more conversions.
3. Zoho – Not unlike Hubspot, the Zoho.com website gets a ton of traffic on account of the full suite of business, marketing and sales SaaS apps the company provides. But their CRM, forms and other apps aren't free (you do get a free trial). The reason they get all this traffic is because they brand Zoho as a solutions provider for every marketing and sales software that you need.
Type in CRM into Google, and you will see a Zoho CRM ad. Type in live chat app, and you will see a Zoho SalesIQ ad. Type in online survey, and you get a Zoho Survey ad.
All these ads no doubt generate traffic, leads and new customers. But more importantly, it makes Zoho a brand name for all these marketing tools, and you go to the Zoho website to see if there's a tool for it when you need something. That's what makes Zoho.com a very marketable website that gets a huge amount of direct traffic from URL type-ins.
4. Indiamart.com – This is a B2B site where you can list your website as a solutions provider. That was why I landed up on their site, but the experience was rather unforgettable. I got a push notification to start with.
As soon as I accessed the digital marketing section on the site, I got an email providing leads for that section, while I was still on the site. It showed they track what users are doing on their site, and respond instantly with relevant engagement.
The email was followed by a phone call from them to verify B2B requirements as a buyer/seller in that particular category.
Now they keep hammering me with emails and calls that are highly specific to the B2B category of digital marketing solution providers, and the requirements I told them we were interested in.
5. Content Marketing Institute – They're obviously going to be good at content creation and marketing, but it's still impressive how CMI manages to invariably produce useful blog posts and newsletters that entice you to click through and read in their entirety.
It will take up a lot of your time, but it's still worth it. The engagement of your website users, which gives them value for their time, and makes them a part of the discussion, is the last key component that makes your website more marketable.
Based on these five websites you just looked at, these are the five steps you need to implement to make your B2B website more marketable.
1. Provide free tools that are very useful for your customers.

2. Highlight the ROI your customers get when they buy in.

3. Make your website a brand that gets a huge amount of direct URL typeins.

4. Engage your visitors using heat maps, instant response and push notification tools.

5. Increase the CLV (lifetime value) you get from each website visitor who becomes a customer by providing them value for the time spent on the site, and make them a part of the discussion.