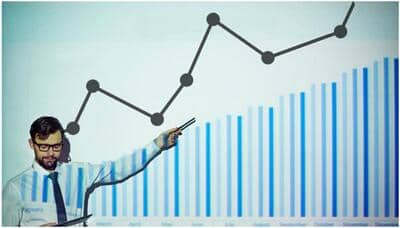 1. Psychological Trigger
The best way to convert a large chunk of your leads is by educating your customers as much as possible. People tend to migrate to the easiest option available to achieve the desired result. You can feed this psychological trigger by creating an easy-to-follow framework for your website audience to follow, and educating them on how to use it.
By explaining the nuts and bolts of your company in very simple and straightforward terms, you keep your company transparent and gain the trust of your customers by satisfying their need to constantly seek out for answers for all the things that they experience regarding the product.
If there is an instant fix to their problem, tell them. If there isn't, still tell them. Your client shouldn't alert you to a problem or change, you should be alerting them. Honesty plays a major role in all of this.
Show them how your product makes it possible to achieve the result they want in the fastest time possible. Give your audience what they want on the front end and teach them what they need on the back end. In the end, they would only come to you if they need help implementing anything you gave them insight to. And if they don't, it generates good Karma.
2. Sociological trigger
Human beings are social creatures who look up to others to determine what actions they should take. Showing your prospects how much your existing customers are benefiting from your product helps them in believing that your product actually works. This can be done by the use of "testimonials" from your clients or by showcasing the number of people using your products, to let your audience know that your product produces results.
Sometimes a conversion happens long before the lead is generated. The strongest factor contributing to this is Social proof. Nearly 63% of consumers indicate they are more likely to purchase from a site if it has product ratings and reviews. However, not all the proof may be in your favor, so you need to look at a few things while leveraging social proof as a marketing tool.
All these triggers come down to accumulating loyal customers. In order to do that, you need to exceed their expectations. It becomes really crucial to go above and beyond what you promised to make sure the client knows that you still care about them after they've paid you. You will end up with more satisfied customers who will be your brand evangelists and bring you even more leads as referrals.
To find out other ways you can use your website SEO to increase the leads generated for your business check out some of these other articles
3. Technical Trigger
Ideally, all your lead conversion goals should be based on the analysis of two things
a) Where you currently stand, and b) What you need to do for getting from where you stand to where you want to be. So an in-depth analysis of your website and business visibility on the web (in short, a technical audit) helps you take care of both these questions.
A comprehensive website audit is not going to be easy or fast, since there are hundreds of factors used by the search engines to determine how your site pages rank in the results. Some of them include speed, responsiveness, high-quality content, authority and much more. If done properly, it can even take several days, if you have a larger website.
Here's a detailed Checklist to get you kick-started. If this is too geeky for you, then there are plenty of free and paid tools for doing website audits. Here's a link to one such free tool. Another tool which comes in handy is Google PageSpeed Insights. This free tool is crucial in identifying and fixing errors and issues such as server response time, redirected pages and image compression that impact page loading time.
It all comes down to finding out all the issues and offering simple and easy to use direction on how to improve your web presence.
Dramatically Improve Your Google PageSpeed Score By Using One File
How To Optimize Website Images
How To Improve Your Google Insight Page Speed Score
What Is Your Alexa Website Reach and How To Widen It