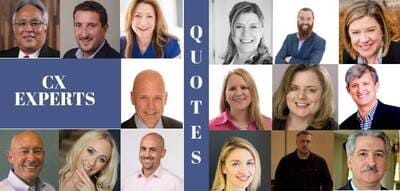 As a company engaged in the business of helping businesses talk with and listen to your customers on digital channels, we need to understand the customer experience of clients before we bring the technology into it.
Two very important things we do that vastly improves the customer experience:
1. Digital transformation must be customer-centric.
2. Be (more) social with your customers on all the channels they are on.
Another way of putting it is that the process of establishing a customer relationship should be based on how you maintain relationships with your friends and family.
That is what this post is about. All these great quotes from reputed and globally known CX experts have the same common thread – Customers and employees are family.
1. How would your company act if every customer were your mom? – Jeanne Bliss, CustomerBliss.
2. Create fewer ruined days for customers! – Jeannie Walters, 360CONNext
3. Fall in love with your customers for best customer experience. – Lynn hunsaker, ClearAction Continuum
4. The first step to exceeding customer expectations is to know what they are. Ask them. – Bill Quiseng
5. To create customer happiness, it is equally as important to create employee happiness. – Ian Golding
6. Creating meaningful work is essential to creating a consistently excellent Customer Experience. – Nate Brown, CX Accelerator
7. Find ways to "WOW" your customer – Steve Digioia
8. In customer experience, little things can make a big difference. – Bill Gessert
10. Look at things as if you were the customer. – James Dodkins, Rockstar CX
11. The greatest technology in the world hasn't replaced the ultimate relationship building tool between a customer and a business; the human touch. – Shep Hyken
12. Creating a customer-centric organization starts with your MVP that you build alongside your customer. – Mary Drumond, Worthix
13. The most simple form of service personalization is to learn and use your customer's name. – Becky Roemen
14. Be consistent. To achieve positive customer experience, consistency is the key. – Christa Heibel, CH Consulting
15. Integrate social customer care with your business. – Dan Gingiss, Winning at Social
16. Listen everywhere. Don't depend on a single channel, or a narrow slice of the internet. – Sid Banerjee, Clarabridge