As the chief executive officer of your company, it falls upon you to convey to your employees, customers, shareholders and other interested stakeholders what it is that you want them to do – to execute. Having your own blog is the perfect medium to disseminate these executive instructions, the company's mission and your vision on how to go ahead executing this vision into reality.
What we want to do in this post is to list the different ways in which you can make best and most effective use of your own CEO Blog. Take a look at this list, and pick and choose whatever appeals to you and fits into your company culture.  
1. Letters to your employees
You can fire off mass mailers to your entire workforce, but there's no telling if everyone will read it, understand it, and follow it. To reinforce the message, publish the same letter as a blog post. Not only will more people read it, but it also means that you yourself will write something that is significantly useful and interesting since it's being made public.   
Here's an example of a CEO Blog written by Matt Snow, CEO, Dixon Hughes Goodman LLP.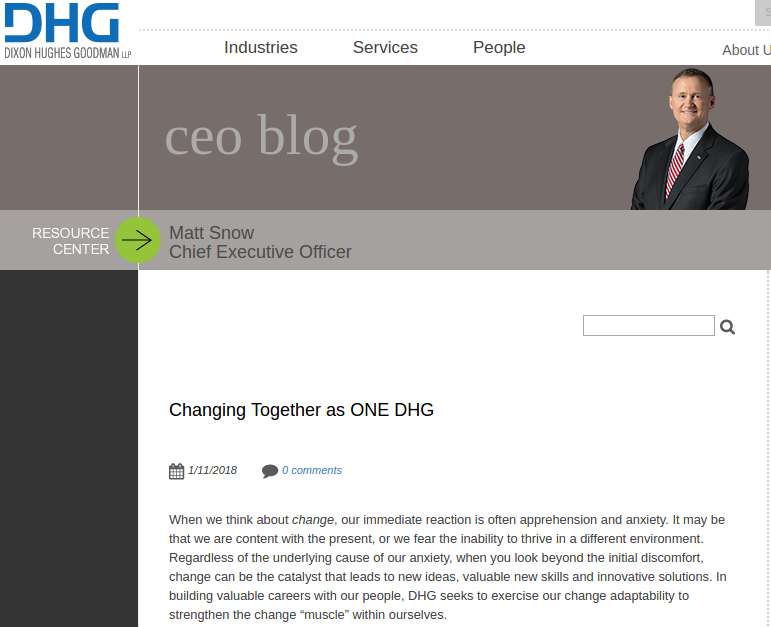 2. Ideas, vision and mission
Most companies have their vision and mission statements published somewhere. But not many people know about it, and no one will take the trouble to go find these pages and read them. If you want your employees, customers and business partners to be motivated by the same vision that drives you, and to align their activities towards the fulfilment of this mission that you're on, then write about it in your blog. Articulate your vision, share your experiences, and personalize it through your stories.
3. Be the customer's representative
You're the public face of your company, it's representative among your customers. It's your voice they hear, and whatever you say reflects on your company, brand, business and products. Instead of trying to advocate and sell your products to them, try being their advocate and voice. Speak for them, and tell your employees what you are hearing from the customer.   
4. Reality star
Like it or not, you're the star of your firm. All your employees and customers want to know more about you – the kind of person you are, what you do every day, what you like, and most importantly – your views and opinions on things that are important to them. Push the curtain of privacy aside and let them into your life. It's reality TV that is of great interest to your employees and customers, who will consider themselves to be part of your family if you share your day with them.
5. Sneak peeks and updates
Building anticipation and hype about upcoming product launches, features and activities is one of the job responsibilities you have to take on. Your CEO Blog can show people these sneak peeks and updates, as a supplement to the usual press releases and newsletters.  
6. CSR and policy issues
Corporate social responsibility and public policy are domains that a CEO must care for, in case you don't have a CSR officer. Write about issues that your company cares about, where you are doing something to assist.    
For example, the International Air Transport Association (IATA) has a mission to represent, lead and serve the airline industry. The job of it's current CEO, Alexandre de Juniac, is to lead this organization, and he does it eminently well in this blog under categories such as ideas, infrastructure, policy, and customer experience.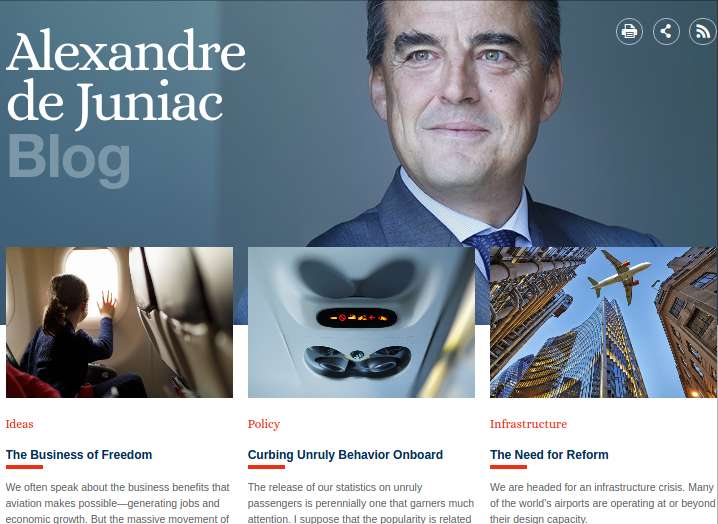 So does Helle Thorning-Schmidt, CEO at Save the Children International, who brings her own personal concern to bear in her blog posts, on issues important to the organization she leads.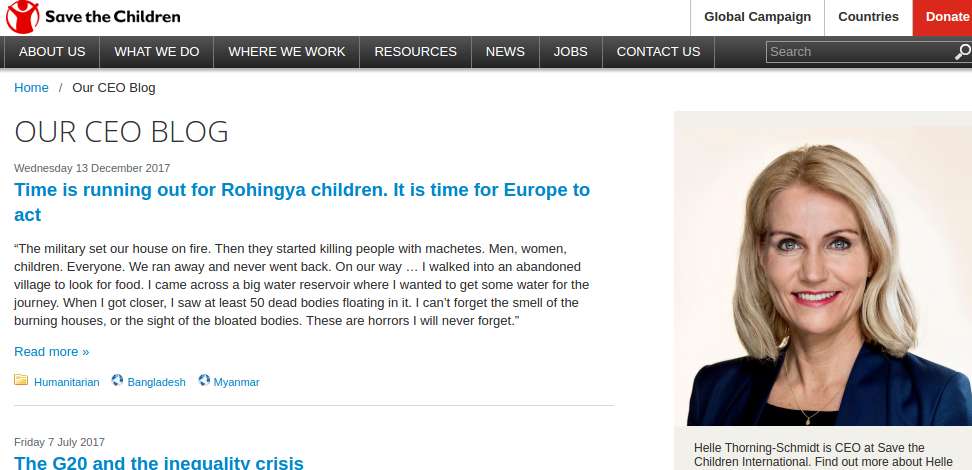 7. Lethal generosity and transparency
Simply share all the things that you and your team are doing, what worked and how you did it, as a template for others to follow. This kind of lethal generosity and transparency in your blog creates highly useful and unique content that your customers, website visitors and search engines will love and share widely. It also reflects well on you as a thought leader and trailblazer and sets your company apart from all the others that are doing the same thing but won't share their tips and techniques.
Note to Startup Founders – Are you salesrep or thought leader?