When it comes to B2B inbound marketing, the two things you need are social shares and a steady flow of relevant traffic to your website. It's easy to get website traffic, but not so easy to make it convert. Similarly, it's easy to get social shares, but converting them into clicks and leads is difficult.
I'm going to show you how to focus your efforts so that the traffic and social buzz you do get results in leads and conversions. For example, Lucep is a callback tool, and we provide a click to call service.
These are the kind of keywords that we focus on, in terms of content creation and marketing. But that's not enough, because it's just a part of your marketing and sales process. You have to align this with sales and the rest of the buying cycle, automate as much as possible, and improve the efficiencies by getting the right marketing technology and sales tools.
1. Align marketing and sales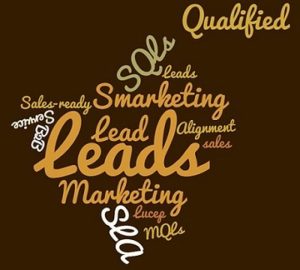 Getting leads is one thing but selling your product to them is a whole different ball game. In order to be sure that both marketing and sales are on the same page, you need to get both teams to agree on the service level agreements.
The sales team needs to provide their definition of a marketing qualified lead, which the Marketing team must agree to provide. Sales, on the other hand, must be ready to act on sales qualified leads as suggested by the Marketing team.
If you can get these MQLs and SQLs defined and laid down on paper in the SLA, that forms the basis of the rest of your B2B inbound marketing plan. How to define MQLs, SQLs and SLAs is described in detail here.
2. Content is King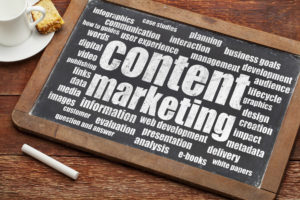 Now you know the businesses and their decision makers who are your ideal customers, and exactly what constitutes a lead. So you start designing a marketable website that provides the kind of content your leads look for.
For B2B buyers, this usually means ROI and a demo. What are the returns the buyer's business can expect? How does it work? Then you ask them to BUY. So when you create website content, social posts and marketing materials, remember these three key mantras – B2B, ROI, and BUY.
3. Instant response to website leads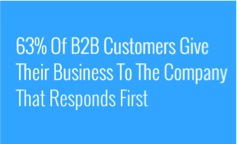 In competitive sectors such as SaaS and B2B sales, it's essential to respond to leads before the competition gets wind of it. Over 60% of buyers choose the business that responds first, and responding in the first 5 minutes after the query is raised increases the chances of the lead being qualified by 7x times.
This is exectly what we do, since Lucep is a B2B SaaS sales provider that enables instant response. Try it right now – use the widget on the bottom right and request a demo or just a callback. Compare our response within 60 seconds to a website contact form which gets a response in 24-48 hours, and you will know the importance of instant response to your own website leads.
Similarly, you can respond instantly to social media queries by using social media marketing tools such as Hootsuite or Buffer.
4. Get a CRM
The lead is raised on your website or social media, and you are able to respond instantly and talk to your buyer. But most B2B buyers don't make the decision so easily. There have to be multiple follow-ups – around 6-8 followups are typically needed. This is where it gets slightly complicated once the volume of inbound marketing leads generated starts going up.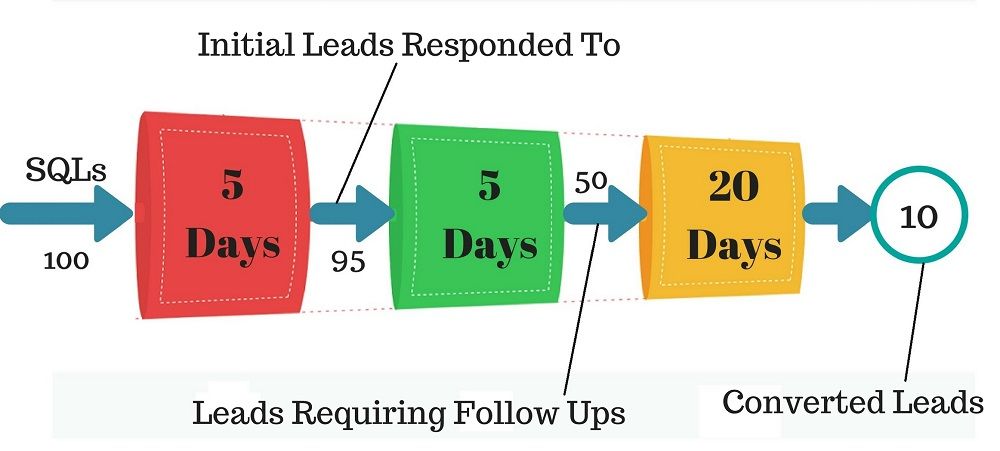 Which new leads are waiting for callbacks? Which leads need to be followed up with a demo or proposal? Which ones should be called to find out if they saw the proposal? When to ask for the next meeting? Do they need an in-person meet, or want to set a date for price negotiations, or for closing the sale?
At any given time, you'll have a whole bunch of leads in different stages of the marketing and sales funnels. The only way to keep track of every lead, and give your BDRs the steady supply of leads they can call, is to make use of a CRM. It's also essential if you want the handover of the lead from marketing to sales to be seamless, with no delays.
5. Automate Your Martech Stack
Generating leads through high-quality engaging content is not enough. You also need to automate your entire marketing funnel, right from the first engagement on your website, social media or email through to the first response, entry of the lead into your CRM, and then the followups as the buyer progresses through your marketing funnel.